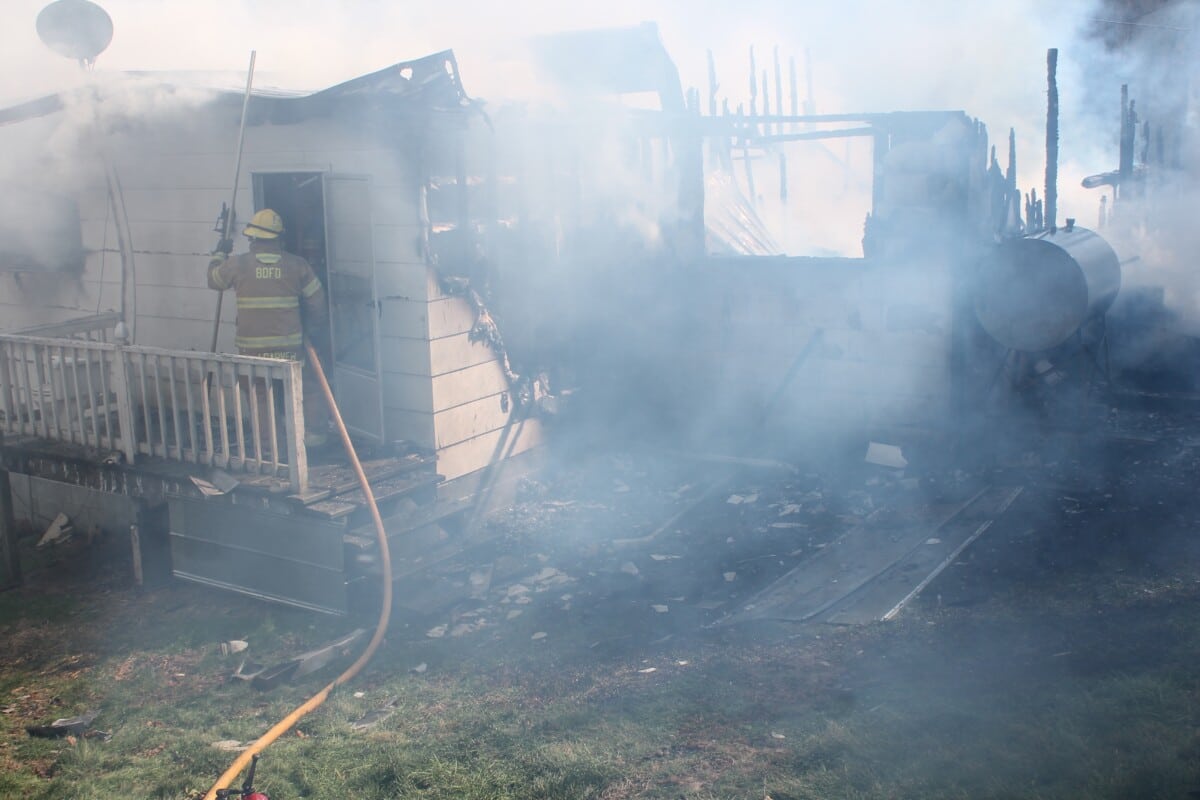 Last Updated on March 28, 2022 11:17 am
A home in the Bethel community is a total loss after a fire on Sunday afternoon.
Multiple agencies responded to the fire, at 3740 Bethel Road, and found flames visible engulfing a large portion of the house, according to Watauga County Fire Marshal Shane Garland.
Two occupants were inside the house at the time of the fire, and one was transported to Watauga Medical Center.
A small outside fire spread from fire but was extinguished by fire units on scene and NC Forest Service, according to Garland.
The fire is under investigation.
Crews from Beaver Dam, Cove Creek, Fall Creek, Zionville Fire ,NC Forest Service, Watauga Medics, Watauga Rescue and Watauga Fire Marshal Office responded to the scene beginning at 3:18 pm.
Photos: Watauga County Fire Marshal's Office