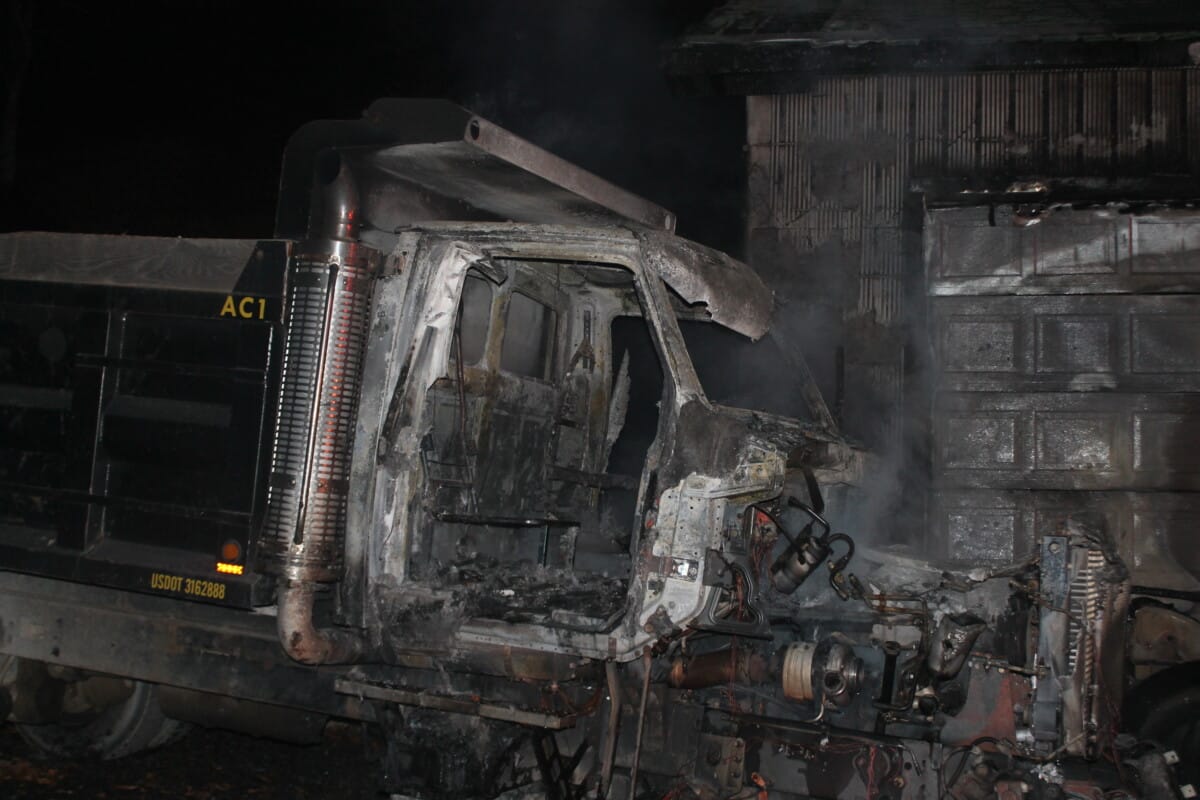 Last Updated on October 29, 2022 4:40 pm
Multiple departments responded to a fire early this morning.
At 3:15 am Boone Fire was dispatched to 229 Birchwood Drive Boone for a report of a structure fire.
The fire started from a dump truck that was parked close to the building catching the building on fire, according to Shane Garland, Watauga County Fire Marshal. The dump truck was a total loss, the fire to the building was contained to the exterior and attic area, according to Garland.
Boone Fire, Blowing Rock Fire, Deep Gap Fire, Meat Camp Fire, Watauga Fire Marshal, and Watauga Medics all responded to the scene.
There were no injuries.
Photos: Watauga Fire Marshal's Office