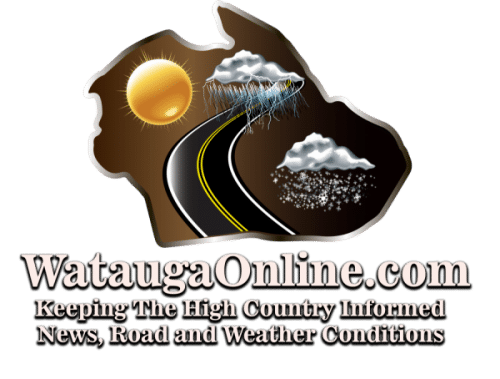 WataugaOnline.com is your constantly-updated source for information that impacts the High Country. Locals, students, and visitors have come to rely on WataugaOnline.com to provide the latest in news, weather, traffic alerts, road conditions and more.
The site was redesigned in January 2020 to be more user friendly for desktop and mobile viewing. And with the redesign WataugaOnline.com soared from nearly 1.5 million website page views yearly to over 5.7 MILLION page views as of December 31, 2020. With a social media reach of over 41,000 followers on Facebook, over 10,000 Twitter followers and over 3,000 followers on Instagram, the social media shares and retweets measures over 3.5 million annually! That's a combined reach of nearly 9 MILLION!
WataugaOnline.com set new hourly, daily, weekly and monthly page view records while covering the breaking news of the Coronavirus/COVID-19 outbreak in March 2020. Over 84,000 page views were recorded alone on Sunday, March 15,2020. Through the period of Sunday, March 15 through Sunday, March 22 over 363,300 page views were recorded.
That'a large audience and RESULTS!!
Here's how your business message works for you 24/7.
NOW AVAILABLE!! Social Posts: Your logo, link and related content appears a minimum of once per day on our social posts. For branding purposes, you choose the type of post content you would like to be associated with (Weather, Traffic Alerts, etc.) A truly STANDALONE opportunity, only available here. The single most targeted way to reach the Watauga County consumer. Also includes Sidebar Ad described below.
Banner ads: Appears at top of all pages, includes link to your website or FB page, 468 X 60 px. Rotates in blocks of 4 per page. Same position for both desktop and mobile. Stand alone banner ad, 728 X 90 px
Sidebar and In-Content Ads: On the right side of posted content on desktop and within articles on mobile. Each ad rotates evenly. Includes up to 2 graphics/photos and up to 300 characters in side bar ad. In-Content ads on mobile devices are limited to 1 graphic/photo and text limited to two lines.
Text Ad Sidebar and In-Content Ad: On the right side of posted content on desktop up to 300 characters with link to your site. Within articles on mobile text is limited to two lines.
Logo Ad: Your business's logo with link to your site.
Podcast Ad: Produced weekly, 3 mentions per episode@ beginning, middle and end. Logo included on website, placed adjacent to Podcast Widget.
Weekday Daily Email Update – a once a day digest of the latest updates on WataugaOnline.com emailed to subscribers. Started on May 30, the subscription list contains 709 subscribers as of July 22.
Feature Sponsorships and Presenting Sponsorships Available such as Traffic Alerts, WebCams, Closings and Cancellations
Pricing upon request. Contact kr@wataugaonline,com or 828-964-2170
---
Banner ads in traditional desktop view
Sidebar ads in traditional desktop view
Banner ads in mobile view
For pricing information email kr@wataugaonline.com or call 828-964-2170.
In content ads in mobile view
---