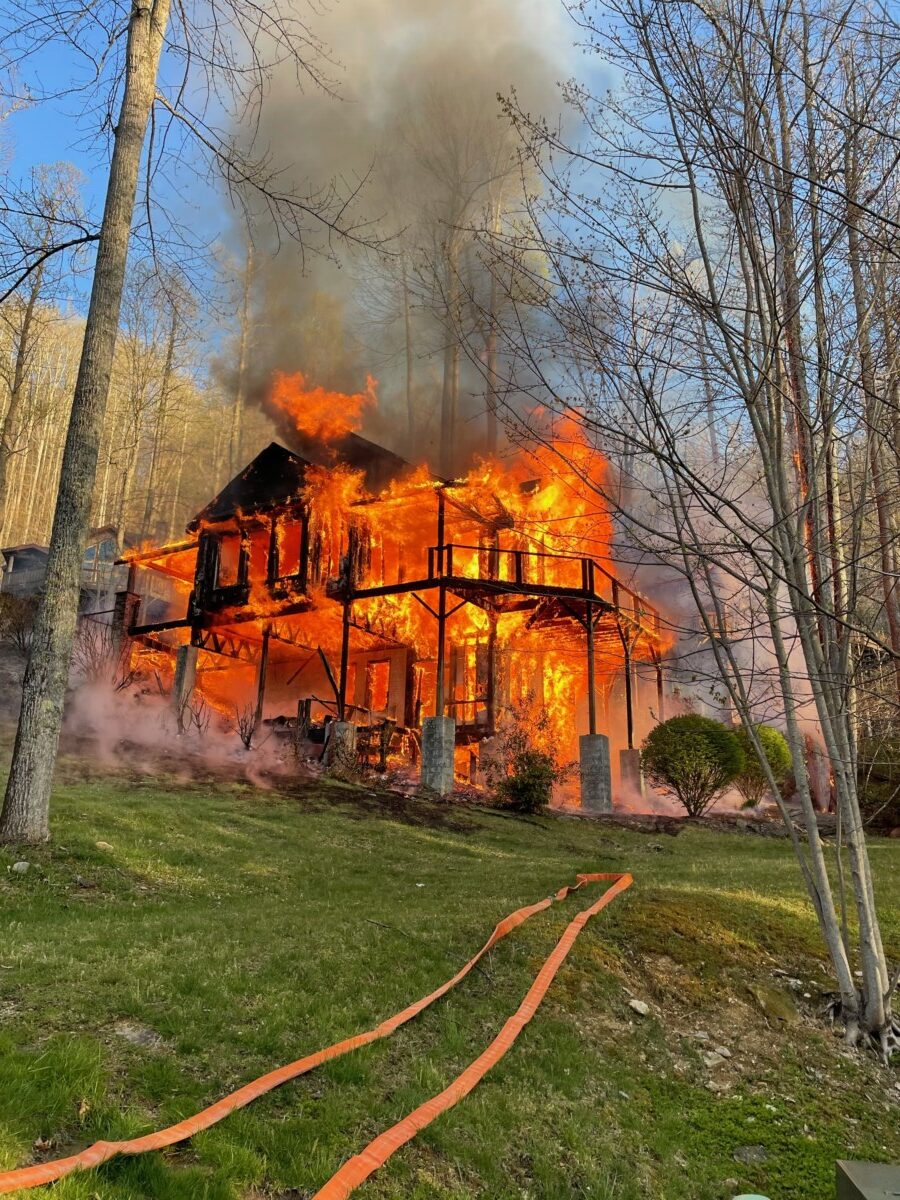 Last Updated on April 12, 2023 12:16 pm
Crews from multiple departments responded to a structure fire in Foscoe this morning.
The fire, at 600 Echota Parkway, was dispatched out at 7:30 am with the first responding units reporting a fully involved structure fire, according to Emma Ward with Watauga County Fire Marshal's office.
The structure was a total loss with moderate damage made to a second structure. There were no occupants inside the home at the time of the fire and no other injuries were reported. The cause is currently under investigation and will remain undetermined at this time, according to Ward.
Foscoe Fire, Boone Fire, Seven Devils Fire, Linville Fire (Avery County) along with Watauga County Fire Marshals office, Blue Ridge Energy, Watauga Medics and North Carolina Forestry responded to the scene.
Photos: Watauga County Fire Marshal's office