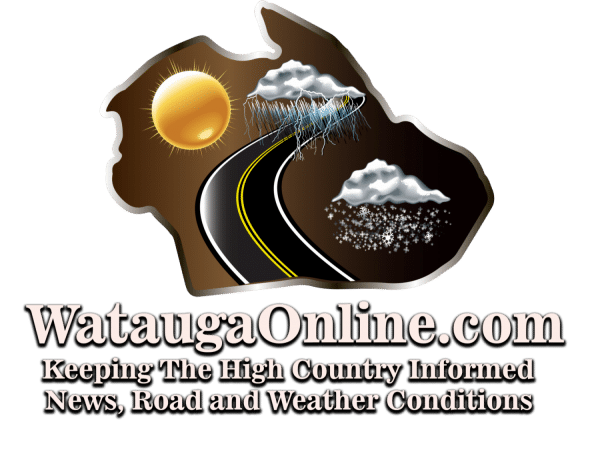 WataugaOnline.com is your constantly-updated source for information that impacts locals, students, and visitors. Our community depends on Watauga Online to bring the latest in news, weather, road conditions and more.
---
WataugaOnline.com is the result of a single Facebook page that began as an outlet to report on local traffic and weather conditions.
That Facebook page, known then as Watauga County Road Conditions, began on December 13, 2010 and the community quickly joined with over 4,000 "likes" in just the first four weeks.
Along with adding a Twitter account, which can now be found @wataugaonline, the information flowing in became apparent that the news outlets were well received and much needed.
The website was created in 2011, originally known as WataugaRoads.com, and provided a central location for all the information passed along from Facebook, Twitter, text, emails and phone calls. It became the MOST used source for community provided information among all outlets in the High Country.
With Interactive Radar added in February 2013 the site became THE FIRST High Country based media or weather website to do so!
Also in February 2013, the addition of Live Camera Feeds of King Street/Downtown Boone, Highway 105 in Foscoe, Valle Crucis, Blowing Rock, and Banner Elk were added.
Another FIRST for the then WataugaRoads.com was the addition of the Watauga Roads and Weather mobile apps in June 2014 for iPhone & iPad & Android. Once again it marked the ONLY locally based High Country media site to offer mobile apps.
At the end of 2015, WataugaRoads.com switched to a major web hosting upgrade while also transitioning to WataugaOnline.com. In doing so the site was able to operate hugely faster to process the over 1.2 million page views a year.
In early January 2020, WataugaOnline.com unveiled a new website design. The new layout added dedicated pages for Traffic Alerts, Weather Alerts, and News Alerts.
Locals, college students, second-home owners, tourists, and many others have come to depend on the WataugaOnline.com outlets to provide as close to real-time updates as possible.
---
WataugaOnline.com/WataugaRoads.com was the ONLY media outlet providing real-time updates during:
The visit by President Obama on Monday, October 17, 2011 (http://wataugaroads.com/president-obamas-motorcade-in-watauga-confirme/, http://wataugaroads.com/presidential-motorcade-in-watauga-today/, http://wataugaroads.com/afternoon-presidential-motorcade-updates/
Accidents that closed major travel routes in the area:
421 in Trade, TN on October 28, 2011 – https://wataugaonline.com/421-shutdown/,
421 in Vilas closed on November 3, 2011 – https://wataugaonline.com/421-vilas-wreck-major-delays/
10 vehicle wreck on highway 105 in Foscoe on February 9, 2012 –http://wataugaroads.com/10-car-wreck-on-105/
Events that impact a majority of Watauga County as they were unfolding
421 wildfire on March 30, 2012 – http://wataugaroads.com/421-fire/
Boone PD Increase Presence Around WHS, Gang Activity Suspected. http://wataugaonline/boone-pd-to-increase-presence-around-whs-wednesday/
Passing of Doc Watson – http://wataugaroads.com/doc-watson-hospitalized/
Plane crash in the Matney community on July 6, 2012 – http://wataugaroads.com/airplane-crash-reported/
Tragic deaths of Dara Watson,Peyton Townsend, Major Ryan Scott David and Deputy William Mast.
A Final Thought
Anyone who has lived in the High Country, or has an interest here, knows that weather and road conditions can change quickly and dramatically. I created this network as a way to reach people quickly with instant information about road and weather updates all year long.
Not only am I a Watauga County native, but I have a passionate interest in the events that shape this area. For over 25 years I have worked in all aspects of broadcasting as a radio DJ, news reporter, Appalachian Sports Network talent, and various other media and entertainment-related endeavors. Away from the media world, for 20 years I owned and operated a locally based dump trucking company.
I know this area and I know the residents and businesses that call this area home. The friends, neighbors, visitors here share a bond. We all love the High Country and we share the same concern for safe travels and enjoyment of this beautiful area.
Thanks for taking time to check out WataugaOnline.com and your support.
Sincerely,
Kenneth Reece – Founder/Owner/Operator
*This site contains public comments, user-generated content, information passed along by local and state officials, and articles about current road & weather conditions in Watauga County.
Any "official" weather forecast/mentions, will be referenced from certified meteorologist and/or National Weather Service, with acknowledgment given to those sources.
Local weather observations/forecasts are very much welcomed by the community and will be passed along as such.
This site is not affiliated with or maintained by any Watauga County government office, North Carolina government office, transportation organization or NCDOT
Any comments are strictly the eyewitness accounts of those posting. The administrators/owners of this site accept no responsibility for accidents or injuries related to any travel deemed appropriate by the comments/advice given on this page.*