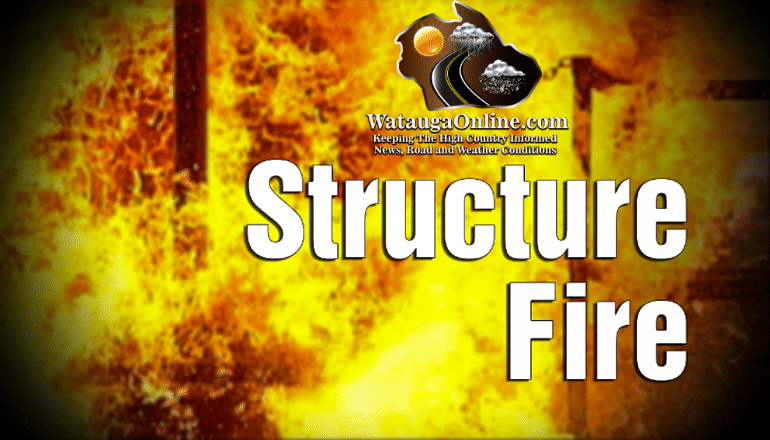 Last Updated on October 19, 2023 1:31 pm
Crews from multiple departments responded to a structure fire in Matney on Wednesday afternoon.
The fire, at 8365 Highway 194 South, was dispatched out at approximately 2:30 pm. The homeowner was working on a gas line behind the home when the line unintentionally caught fire and spread to the rest of the home, according to Emma Ward with the Watauga County Fire Marshal's office.
There were no injuries caused by the fire however the home was a total loss.
The Watauga County Fire Marshal's office would like to remind everyone that when doing electrical, gas, and mechanical work to use certified technicians.
Shawneehaw Fire, Foscoe Fire, Cove Creek Fire, Beaver Dam Fire, Zionville Fire, Banner Elk Fire, Watauga Medics, Watauga County Emergency Services, Watauga County Rescue Squad, and Watauga County Fire Marshal's Office responded to the scene.