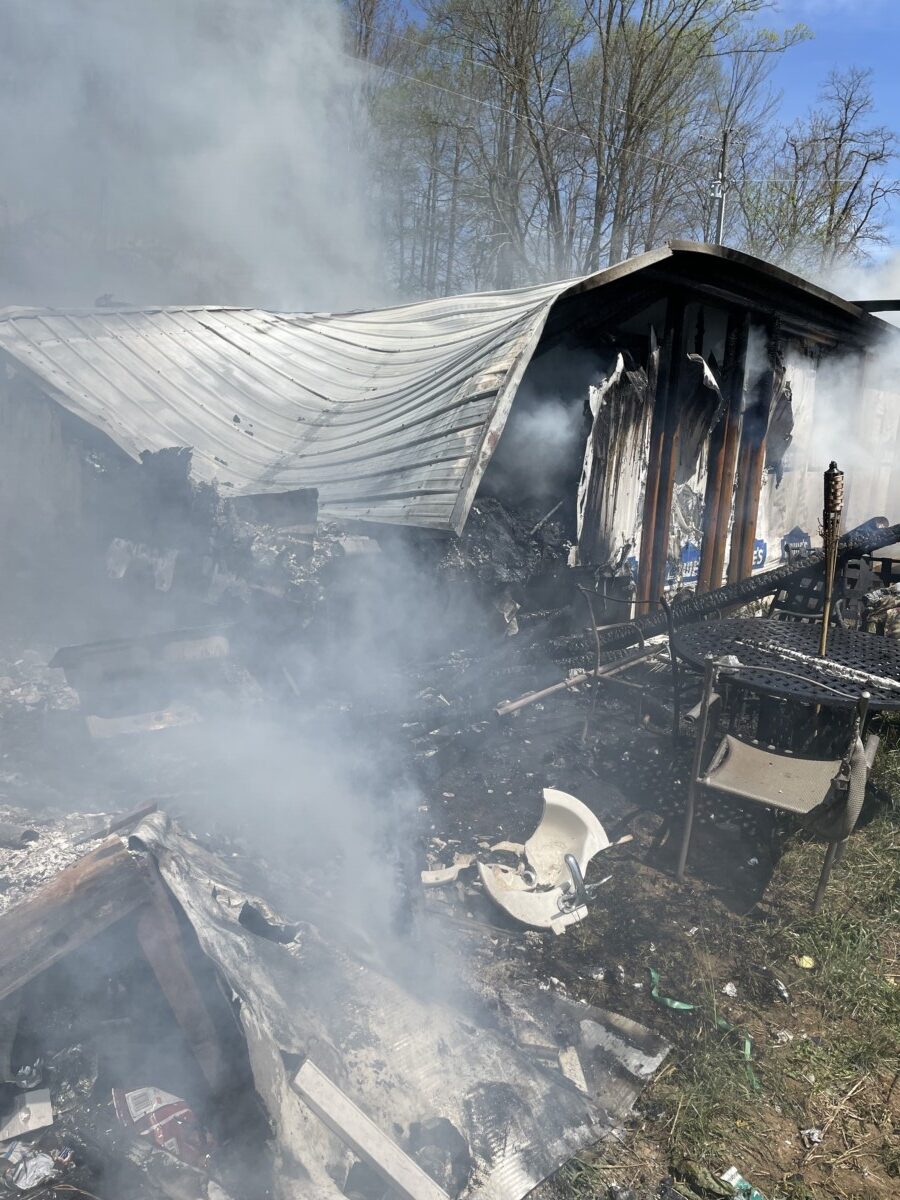 Last Updated on April 19, 2023 7:41 pm
Crews from multiple departments responded to a structure fire in Bethel this afternoon.
The fire, at 105 Salmon Smacker Ln, was dispatched out at 1:45 pm, according to Emma Ward with Watauga County Fire Marshal's office.
The fire began at the back of the home due to an outside burn too close to the structure, Ward says. There were no occupants inside the home at the time, no reported injuries and the home is a total loss according to Ward.
Fire crews from Beaver Dam, Cove Creek, Fall Creek (Avery County), Zionville, Foscoe, and Boone responded to the scene.
Other agencies responding were Watauga County Emergency Management, BREMCO, Watauga Rescue, and Watauga County Sheriff's Office.
Photo: Watauga County Fire Marshal's office