News
8th Year Anniversary Noted of the Passing Of Watauga County Deputy William Mast Jr, Killed in the Line of Duty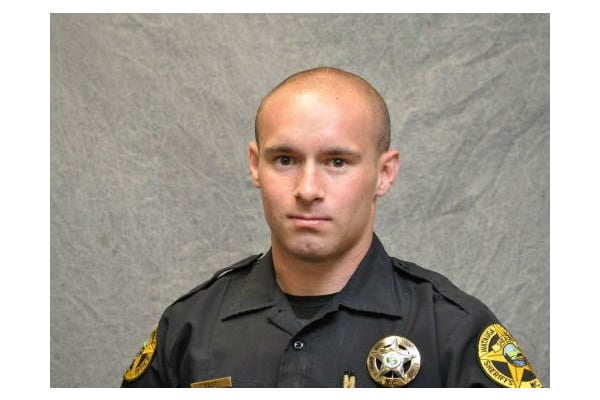 Last Updated on July 25, 2020 6:42 pm
It's been 8 years since the untimely passing of Watauga County Deputy, William Mast, Jr
He was just 23 years old when killed while responding to a call in Deep Gap during the early morning hours of July 26, 2012. Deputy Mast became the second officer of the Watauga County Sheriff's Department killed in the line of duty since 1952, and only the third officer to pass away while actively serving.
In an article I wrote on February 24, 2014, titled Widow Of Watauga County Sheriff's Deputy Shares Her Story, my first sentence was "It was an event that no family, law enforcement agency, or media outlet wants to be informed of: "Deputy Killed In Overnight Shooting". Even now, 8 years later, looking back at those words still seems so surreal, not just from my reporter standpoint but as a personal one too.
During those moments his funeral and procession were attended by people from all over the nation, it felt like time stood still for many of us watching or covering the event, a feeling that still lingers to this day.
Since the time of his passing there has been a bridge dedication, his name added to the Fallen Officer's Memorial, an annual memorial foot race established,  an annual memorial motorcycle ride established and the birth of his son – just 17 days after he passed.
Just before the 5th year anniversary, WataugaOnline.com reached out to Watauga County Sheriff Len Hagaman to get his thoughts and statement. At that time Sheriff Hagaman began by saying, "You are right, it is hard to believe it has been five short years, but at the same time, very long years."
Now at the 8th year mark, WataugaOnline.com once again reached out to Sheriff Hagaman for his thoughts. His full response is below:
"Eight years…

That's the equivalent of a child going from the First Grade to the Eighth Grade…or an equal amount of time that will hopefully propel the same traditional student through BOTH high school and college.

It's the amount of time that a Deputy, or Police Officer, has begun and completed their first quarter of an honorable and professional career – filled with service above self and the guardian between good and evil.

It's eight years where a void still resides in our minds and hearts; as we once again silently look and reflect on every July 26…

It's eight years where we are finding ourselves telling new officers about "one of our own," who gave the ultimate sacrifice at a time when these "newbie's" were probably only 13 years old…

Nothing really prepares us for our July 26, daily, monthly, and annual loss that grief brings us – at various times, we all feel the loss…let us truly never forget.

Personally, it always raises questions, as I purposely sent a co-worker and brother into harm's way – never to return to a yet-to-be born child, family and friends.
That said, the key is to always remember that our folks are indeed, "the very best, of the best."

Let us ALL honor the service, memory and life of Deputy William Mast Jr. and just as importantly his reach beyond death to continue to touch and inspire his fellow officers and ALL citizens of Watauga County."
---