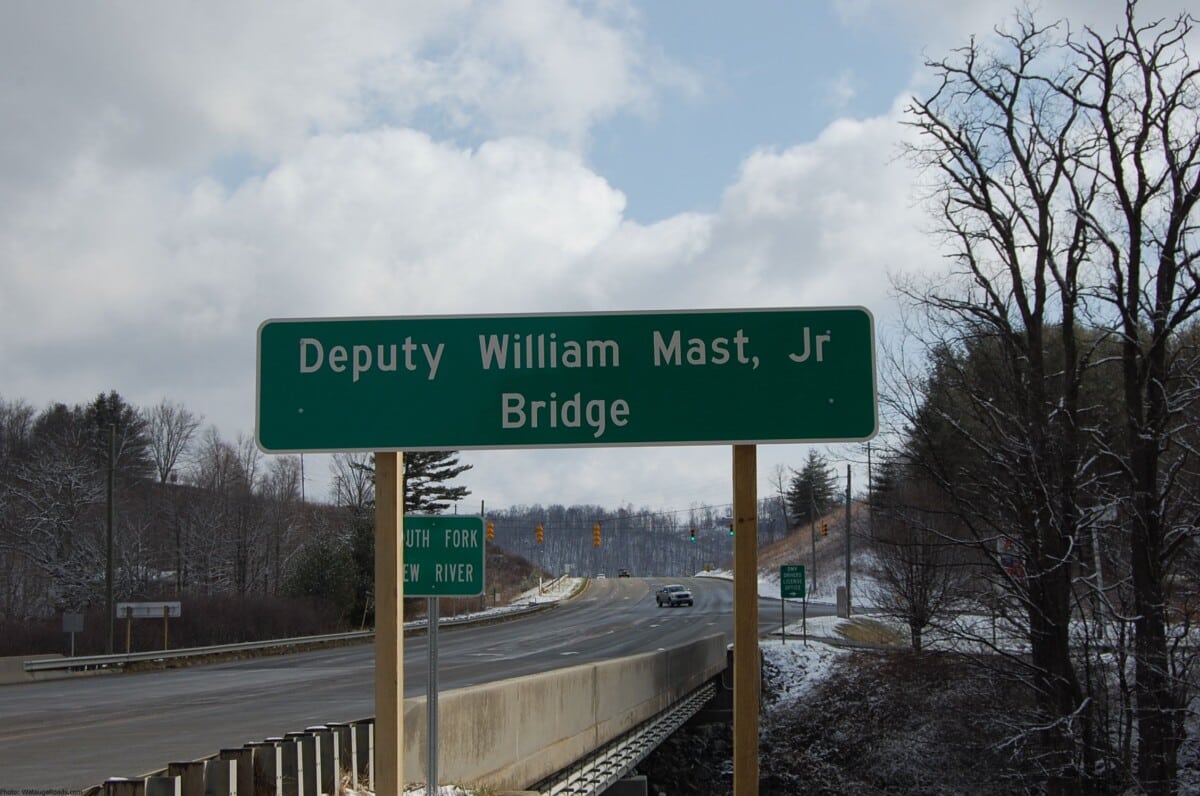 Last Updated on October 2, 2022 5:52 pm
A ceremony dedicating the bridge over the South Fork of the New River on US Highway 421 was held on Tuesday in honor of Deputy, William R. Mast, Jr.
Along with family and friends of Deputy Mast, representatives of city, county and state law enforcement agencies, elected officials, and NCDOT officials were also in attendance at the ceremony held at Perkinsville Baptist Church.
In the opening remarks Nathan Miller, Watauga County Board of Commissioners Chairman, said " we as a community owe a duty to Deputy William Mast to never forget his sacrifice".
After the presentation of colors by the Watauga County Sheriff's Office Color Guard the invocation was delivered by Rev. Derick Wilson.
In remarks dedicating the bridge Jim Palermo, N.C. Department of Transportation Division 11 Board of Transportation member, said "Even at a young age Deputy William Mast Junior was an integral part of this community. He was a hard working man who took great pride in his growing family, and his job with the Watauga County Sheriff's Office".
Watauga County Sheriff Len Hagaman in his remarks said "We still search daily for answers. This time of reflection always serves as a reminder to all of us that when the unthinkable happens it has a profound effect on the officers, co-workers as well as their family and friends".
With the closing remarks Paige Mast thanked everyone for all of the thoughts, prayers, love and support over the last 20 months.
At the close of the ceremony Rev. Derick Wilson delivered a prayer for the blessing of the bridge.
The bridge dedication was requested by the Watauga County Commissioners in a resolution on July 16, 2013.
Deputy Mast, Jr was killed in the early morning of July 26, 2012 while responding to a 911 call in the Deep Gap community. He was 23 years old.
Audio of the ceremony. 19:37 in length
*Photos: Kenneth Reece*
Watauga County Chairman Nathan Miller delivers the opening remarks.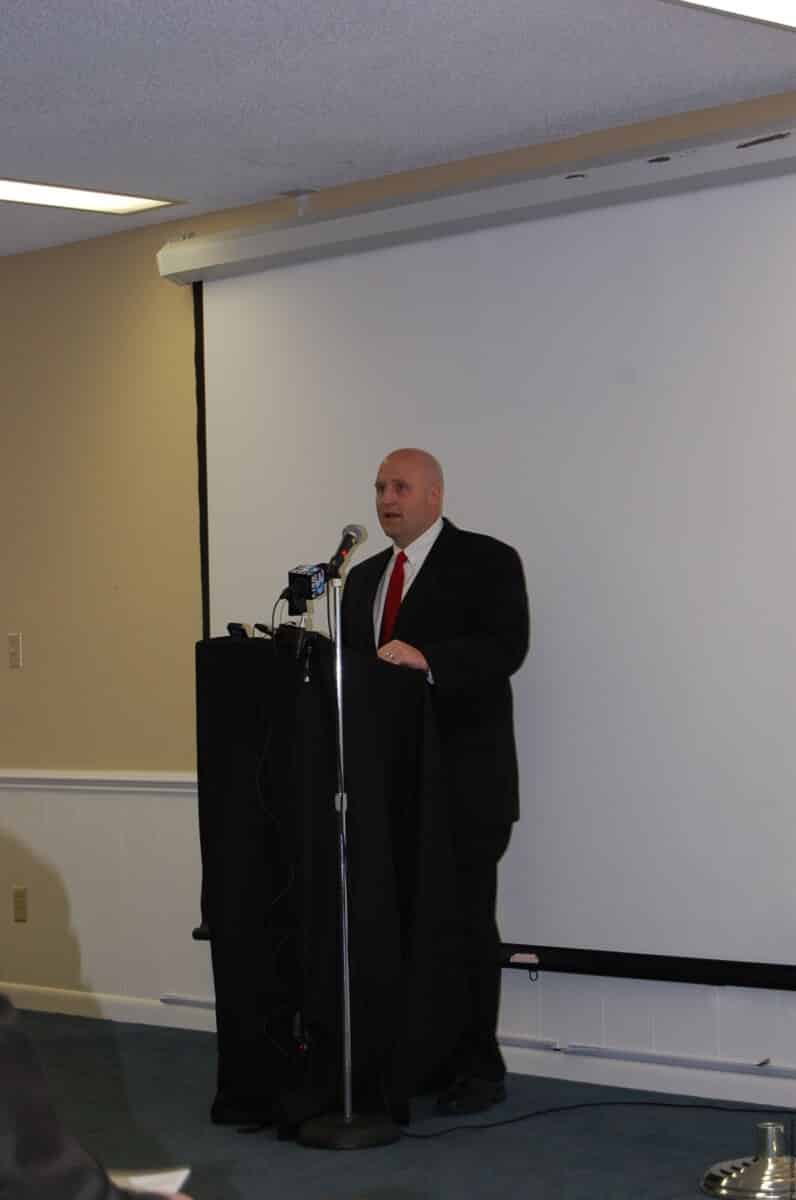 Watauga County Sheriff's Office Color Guard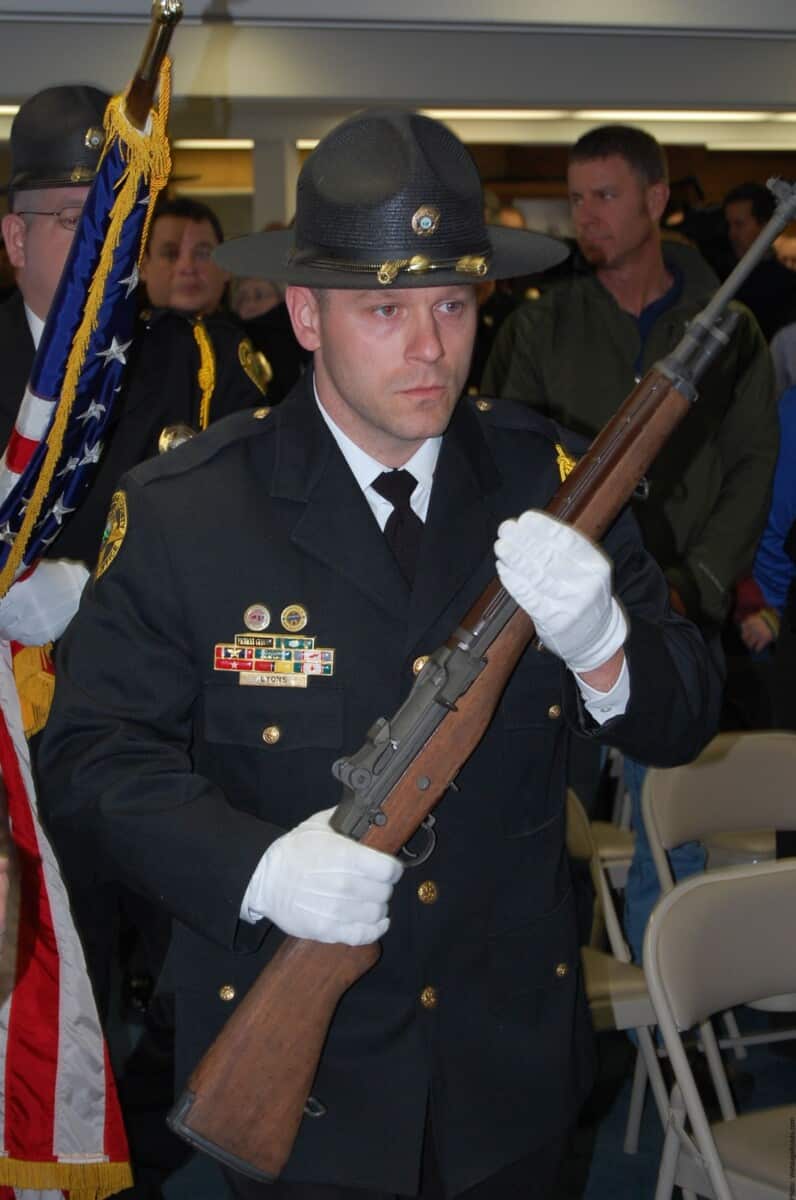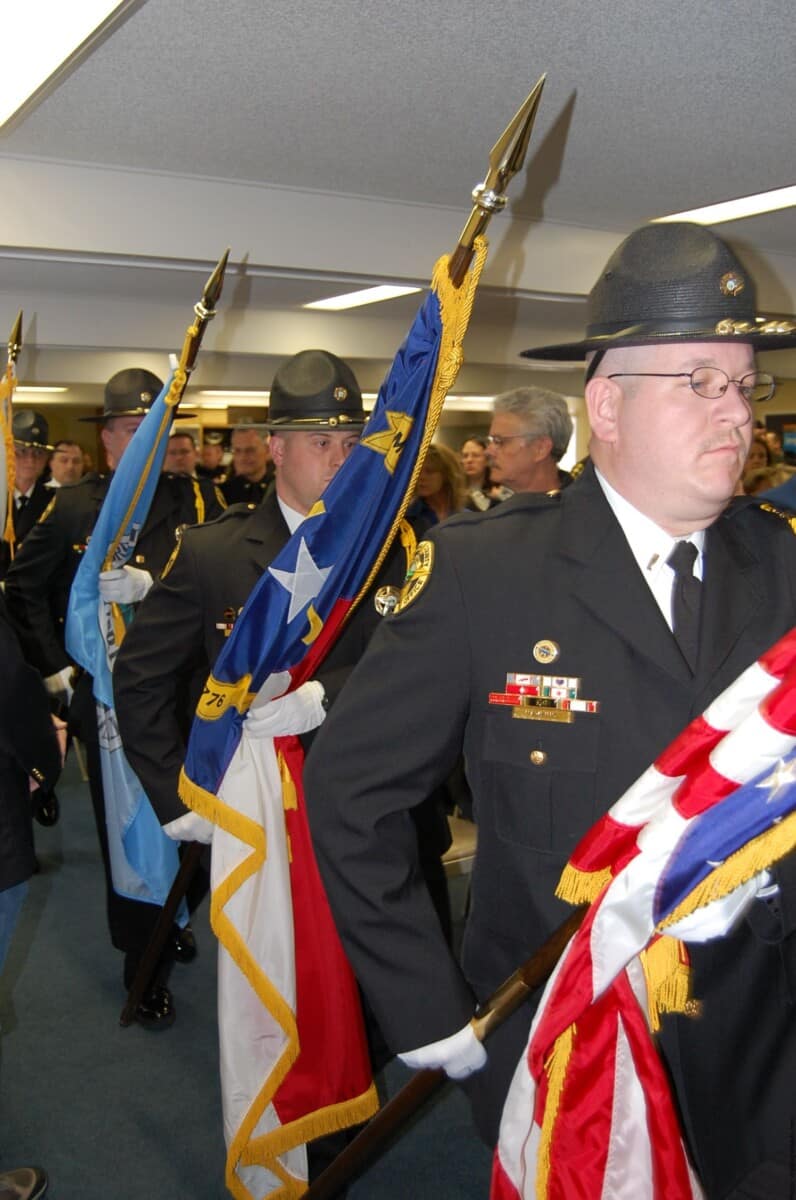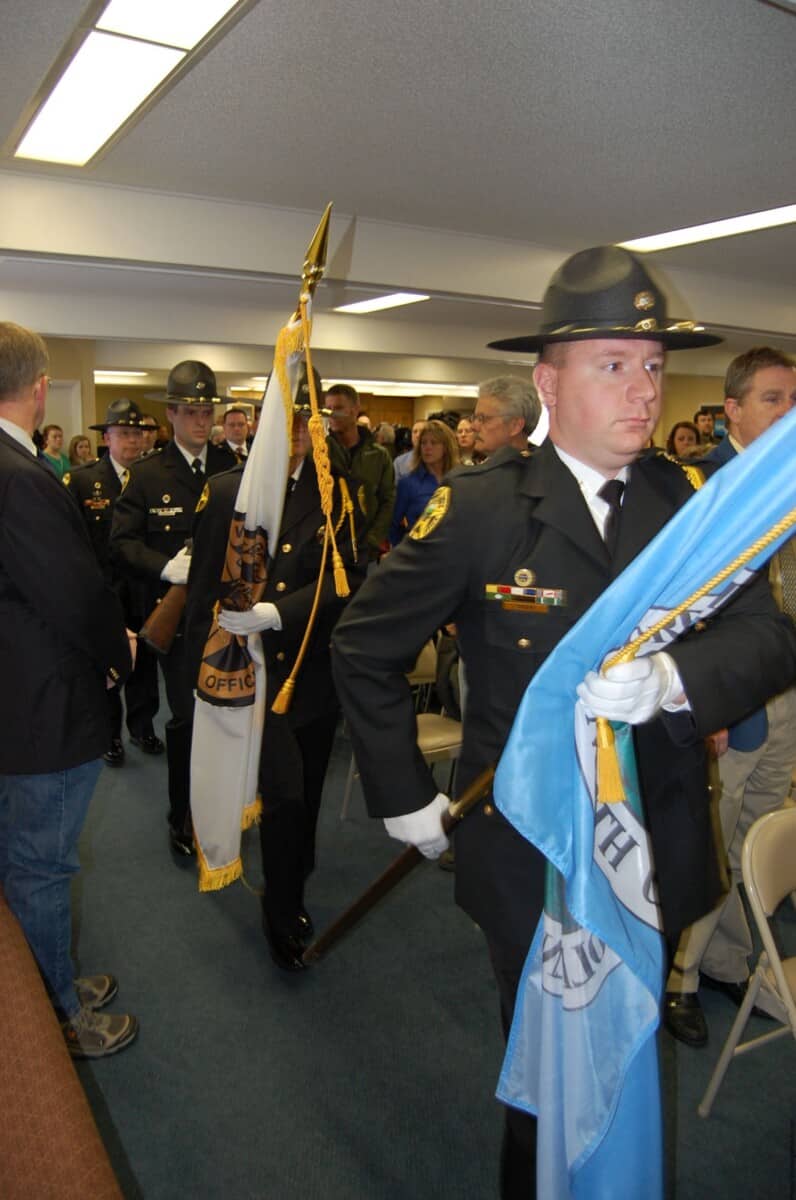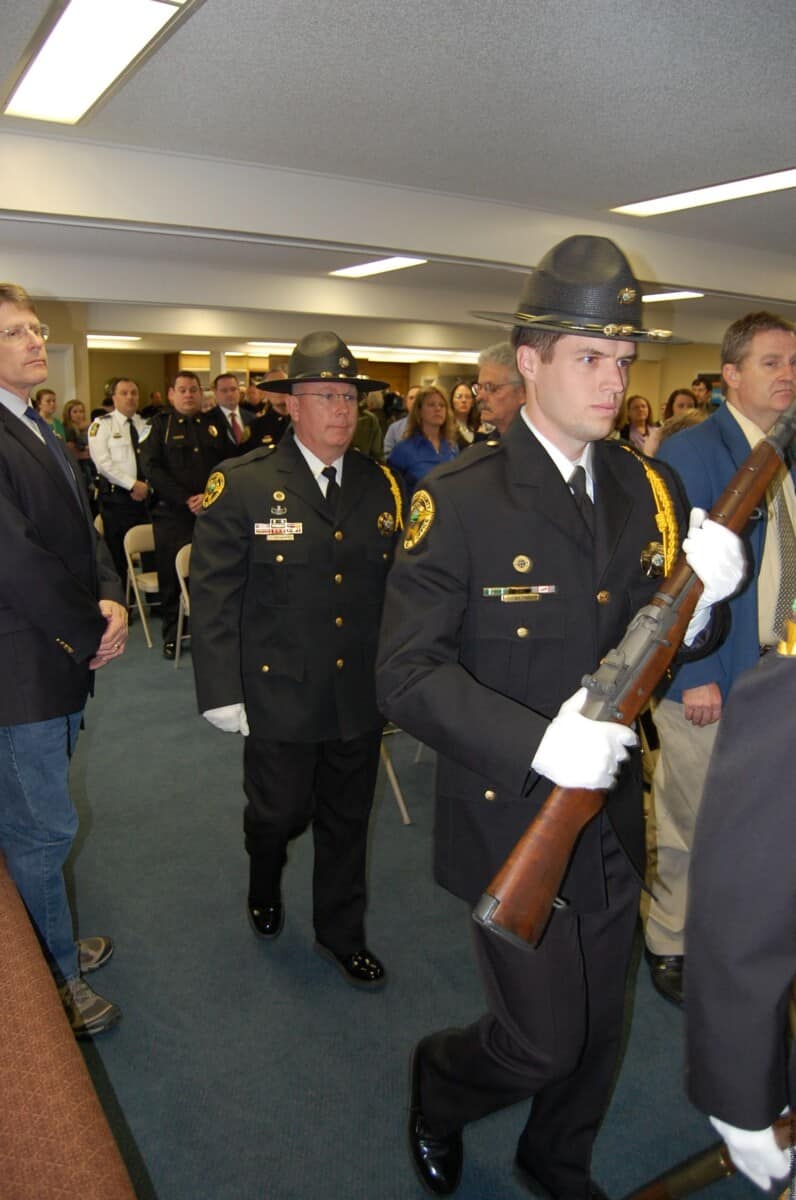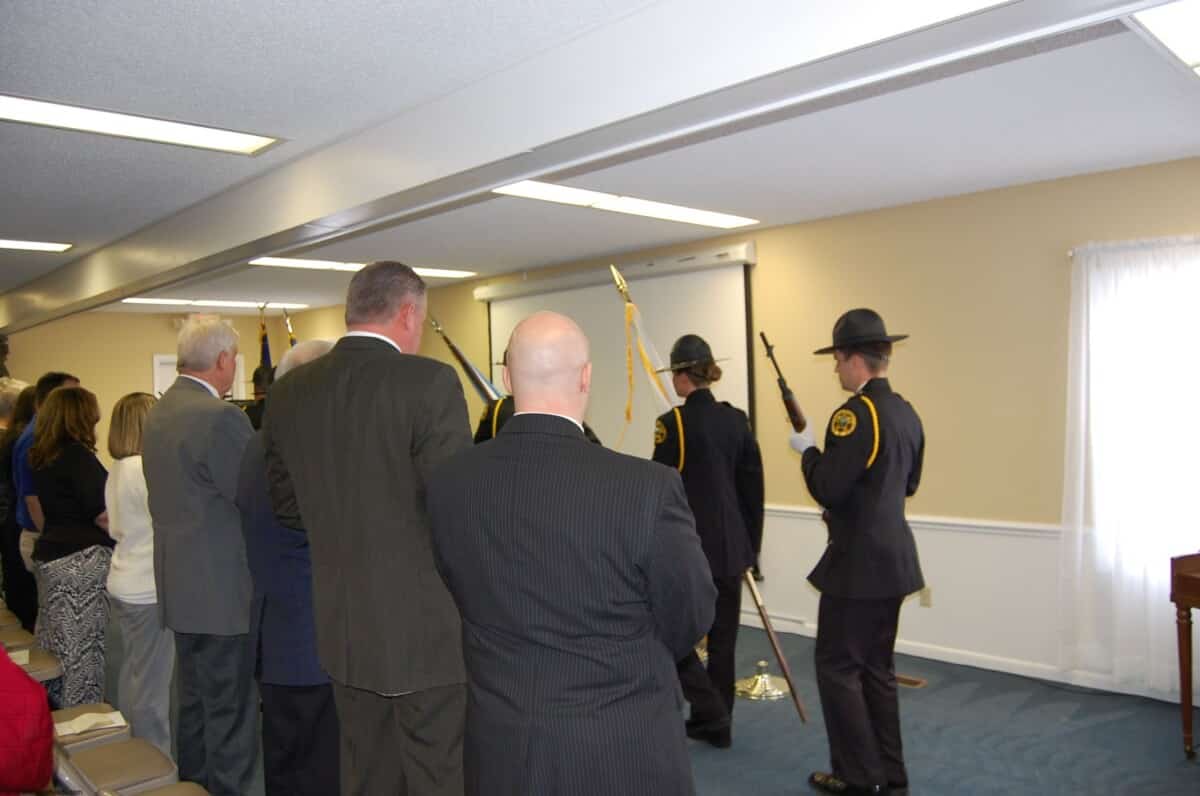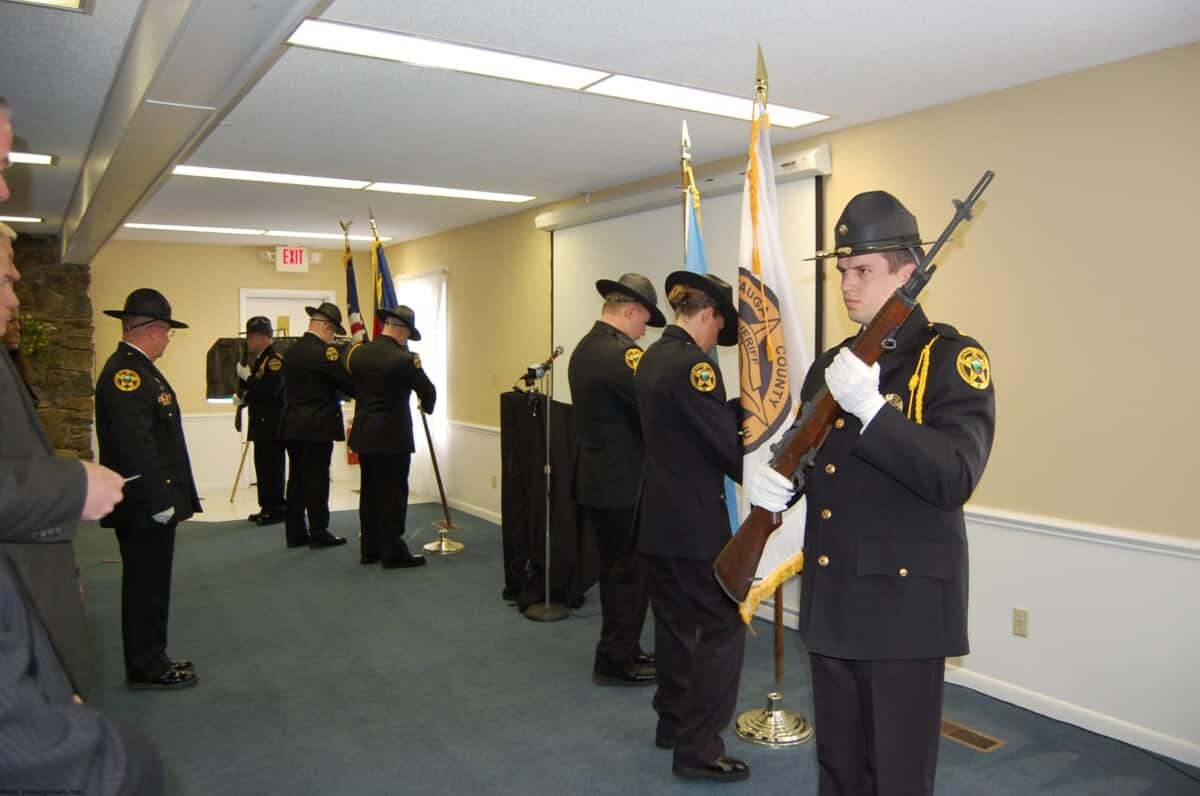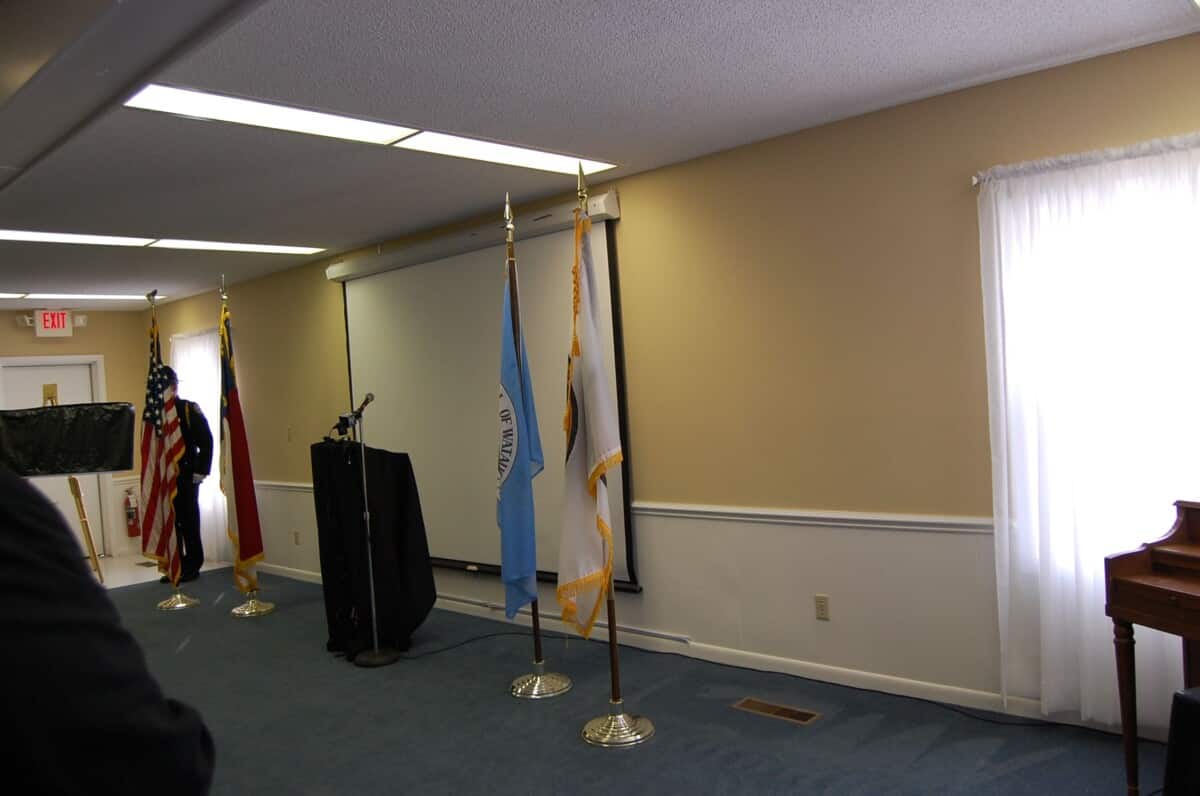 Jim Palermo with NCDOT gives bridge dedication remarks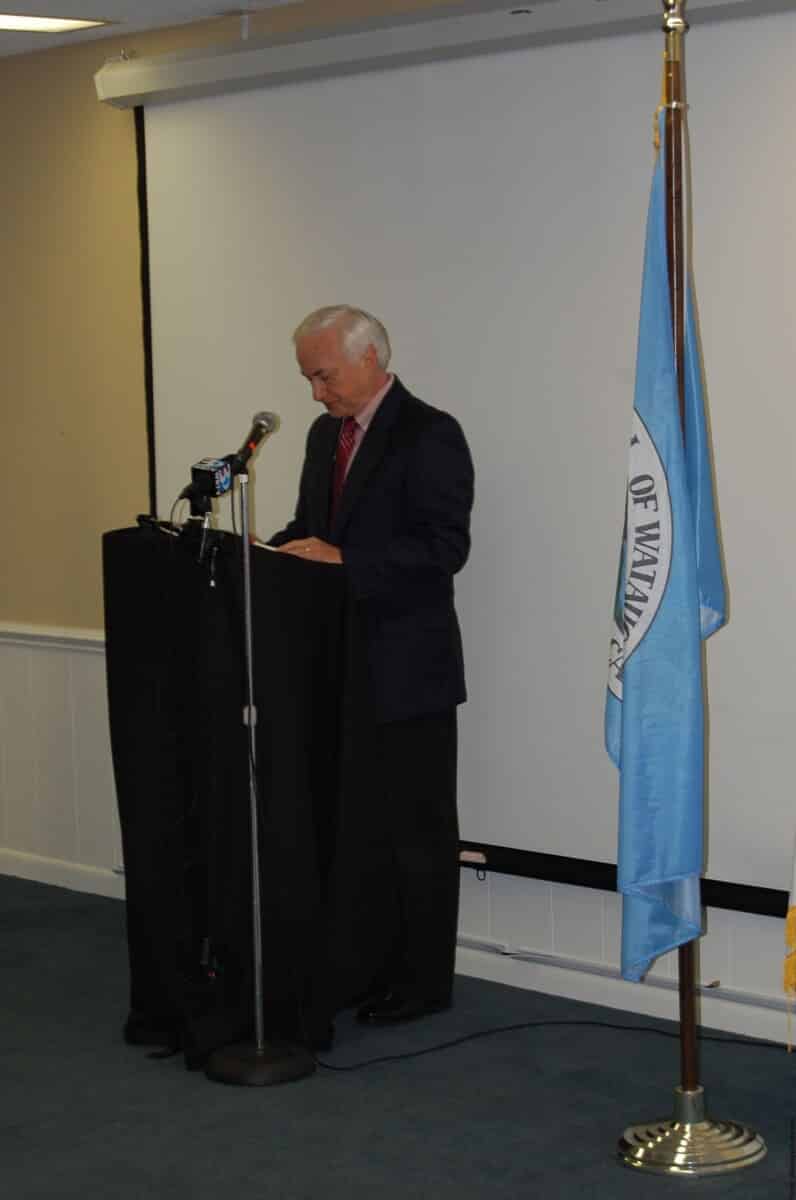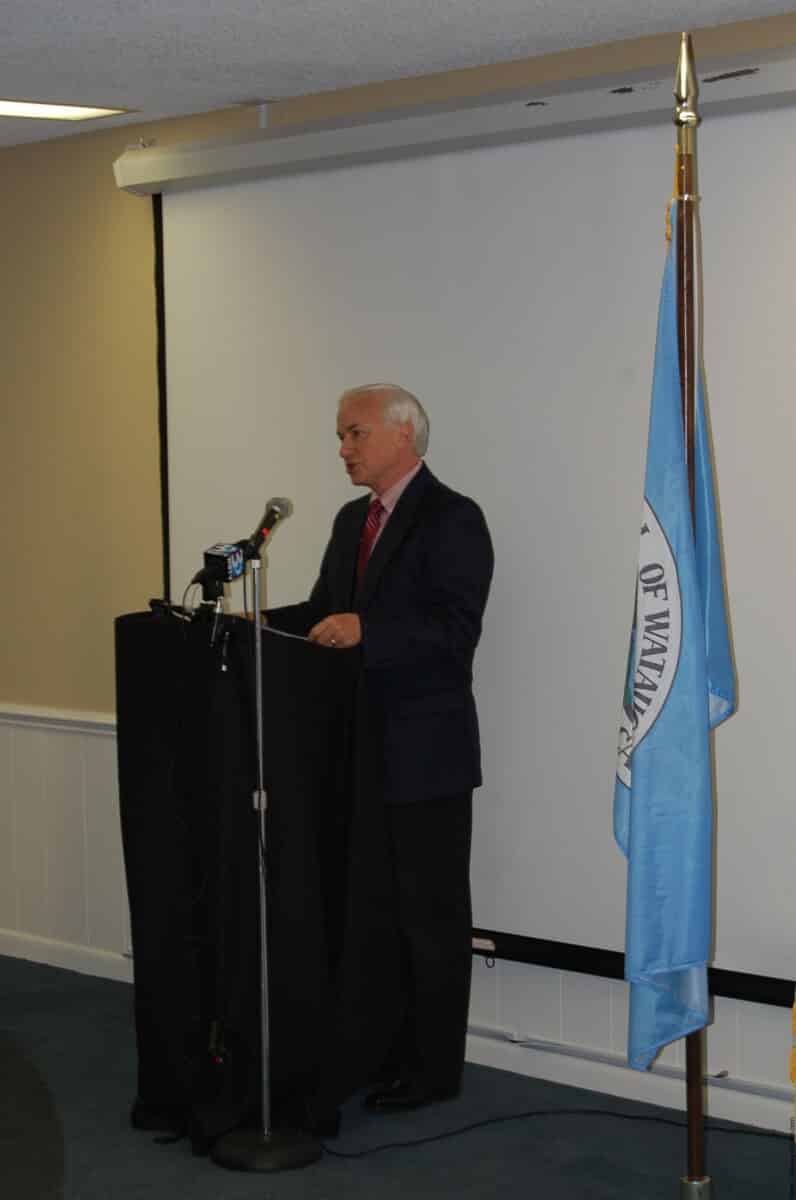 Watauga County Sheriff Len Hagaman gives remarks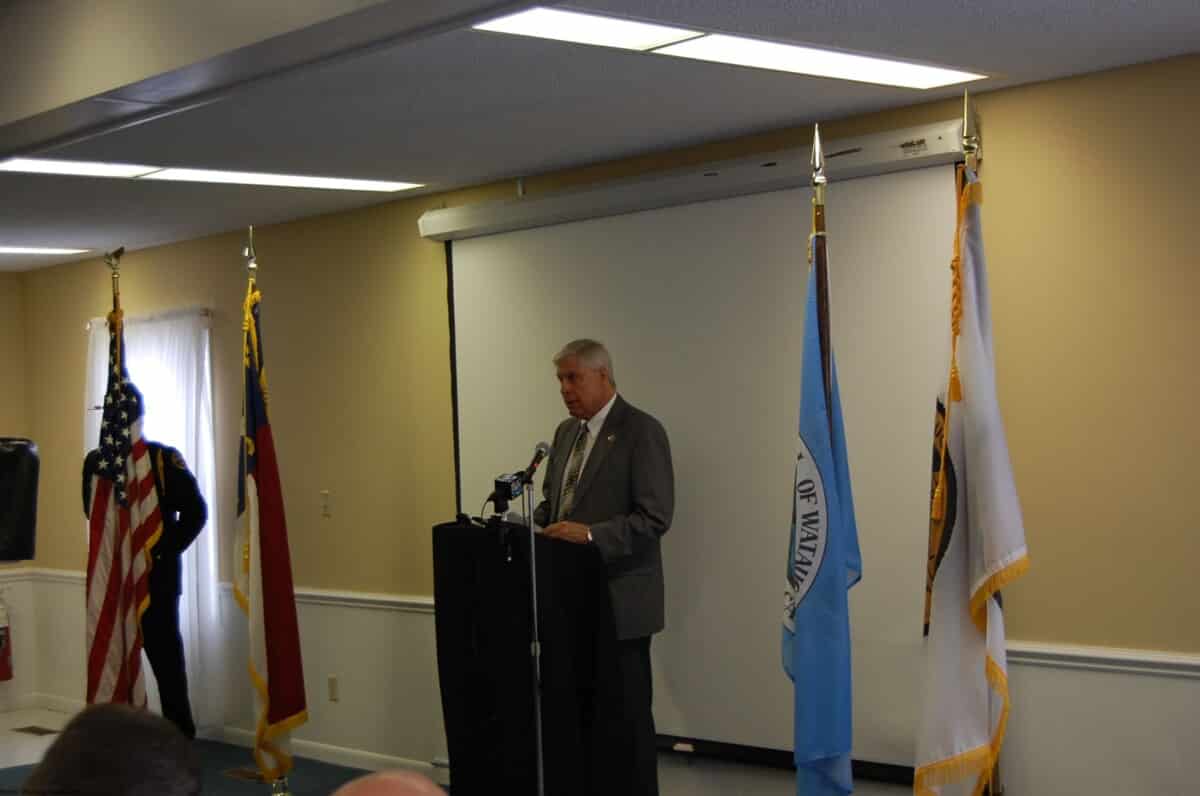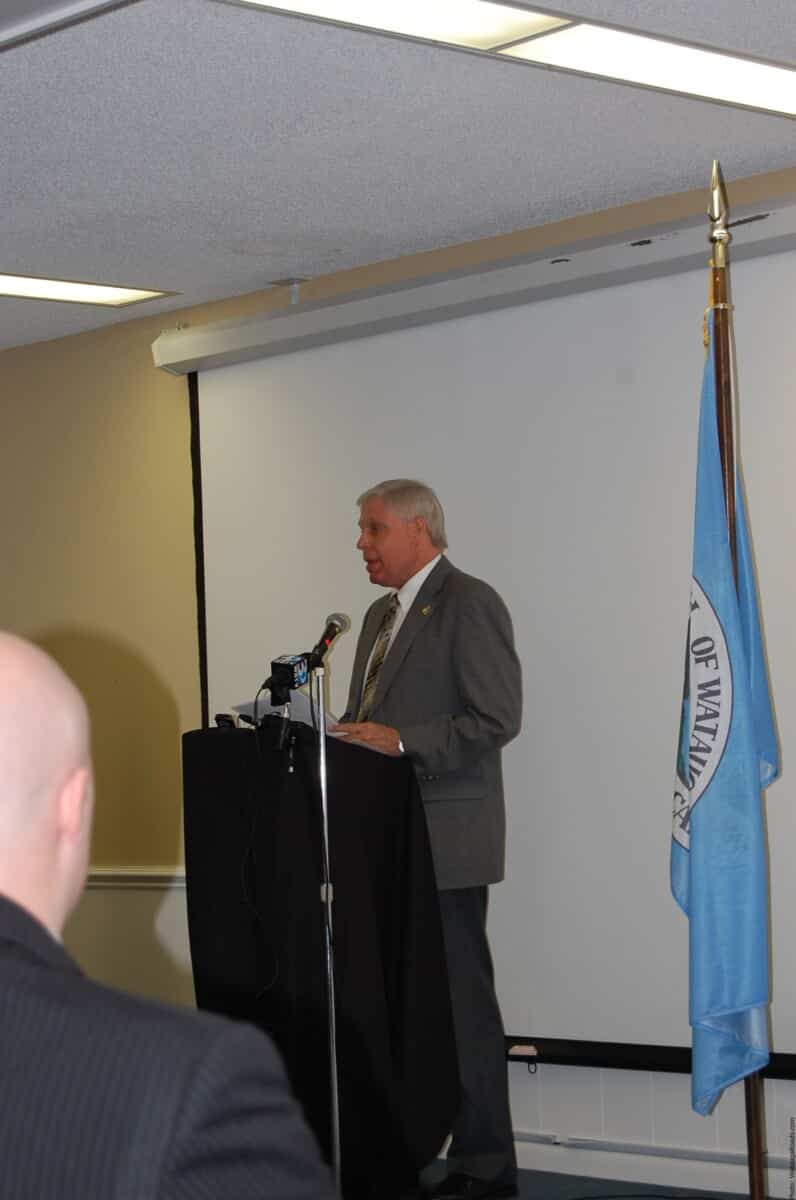 Unveiling of the sign by Sheriff Hagaman and Paige Mast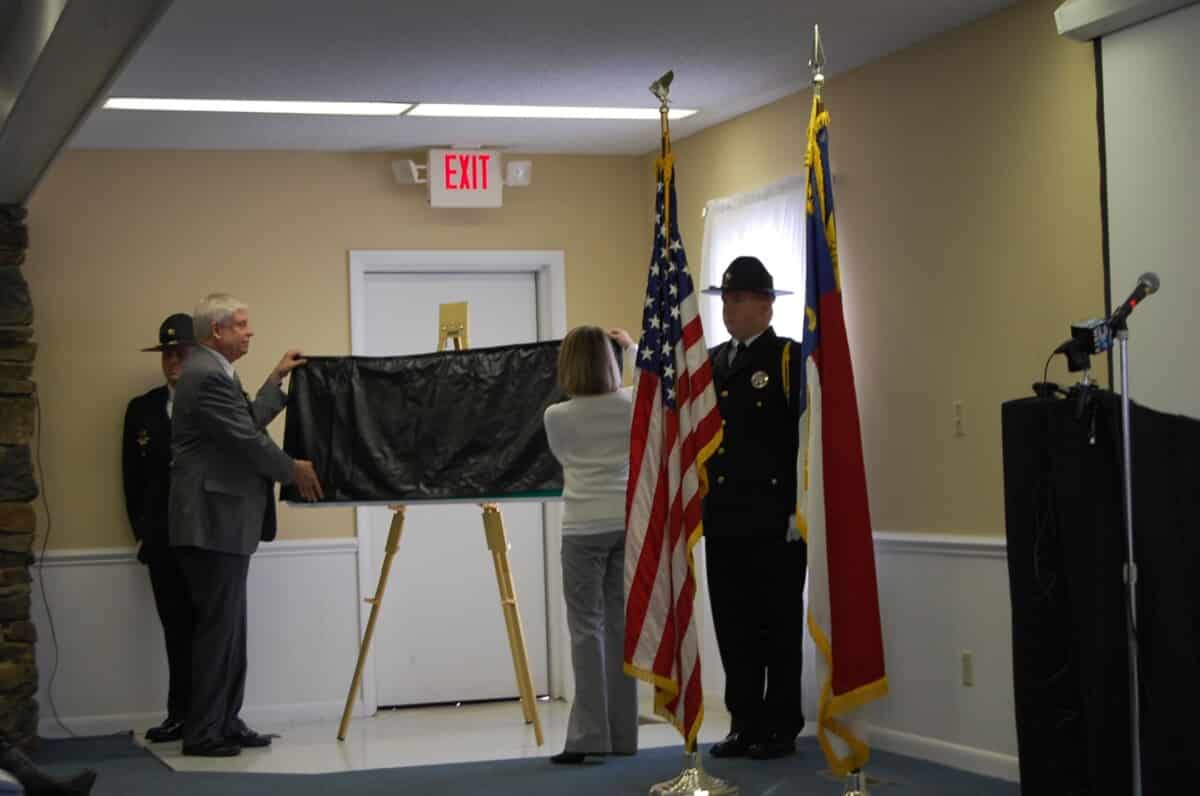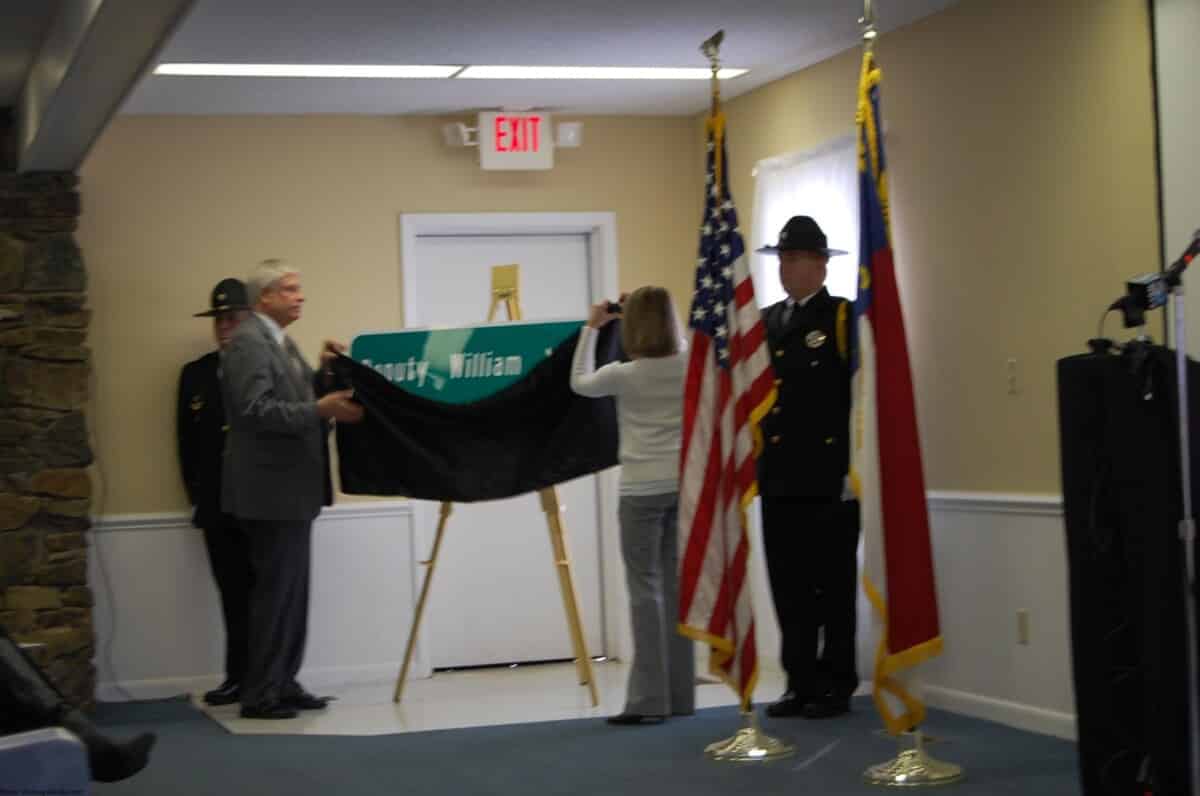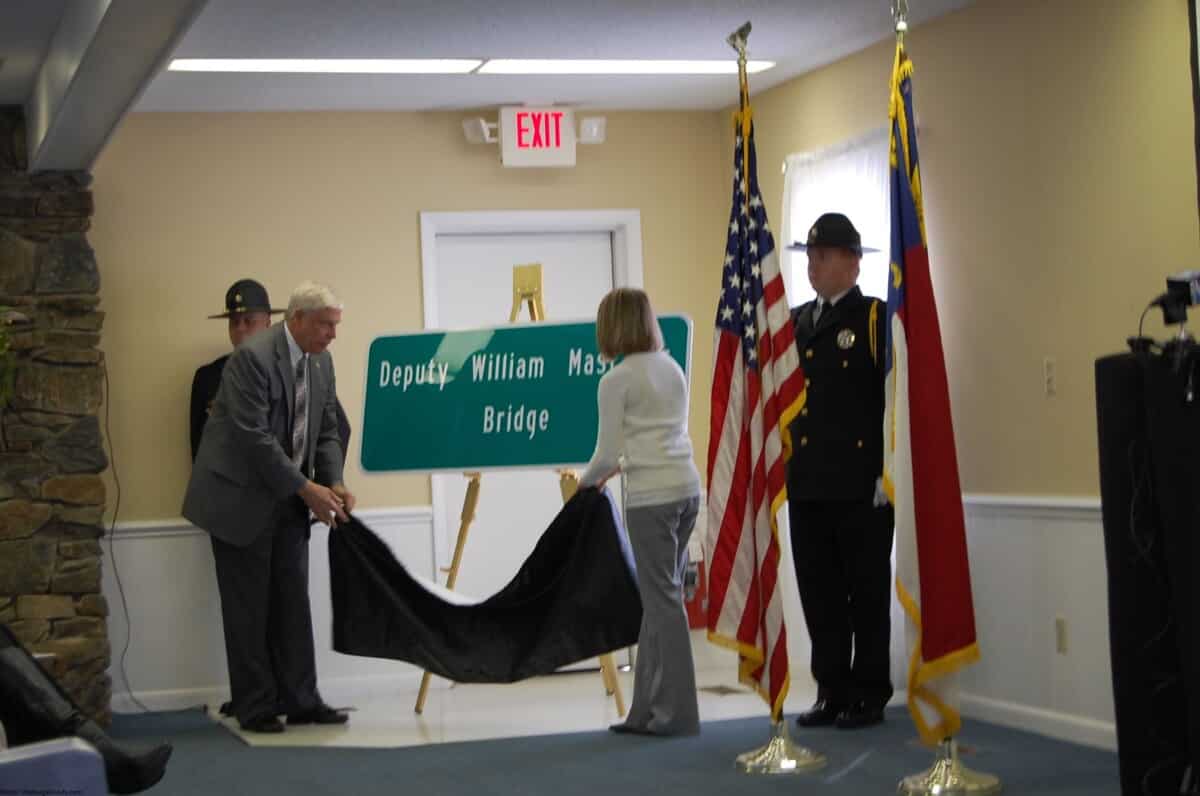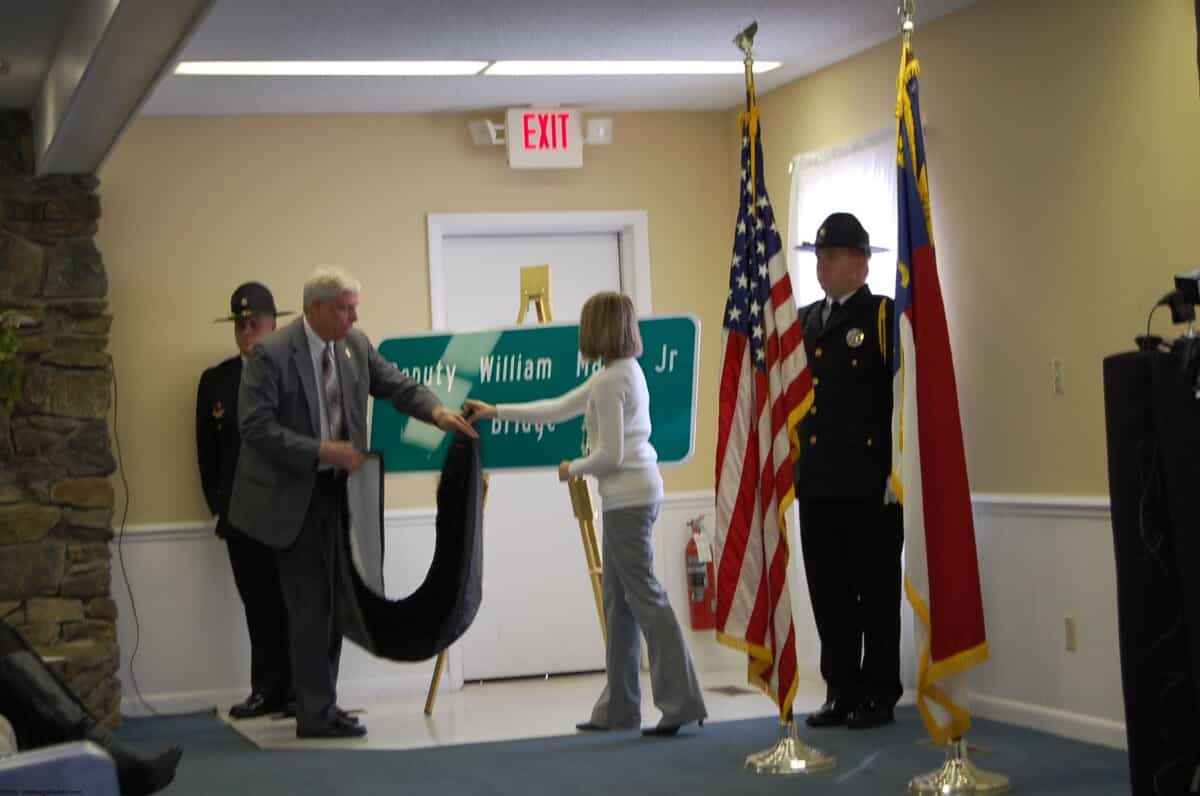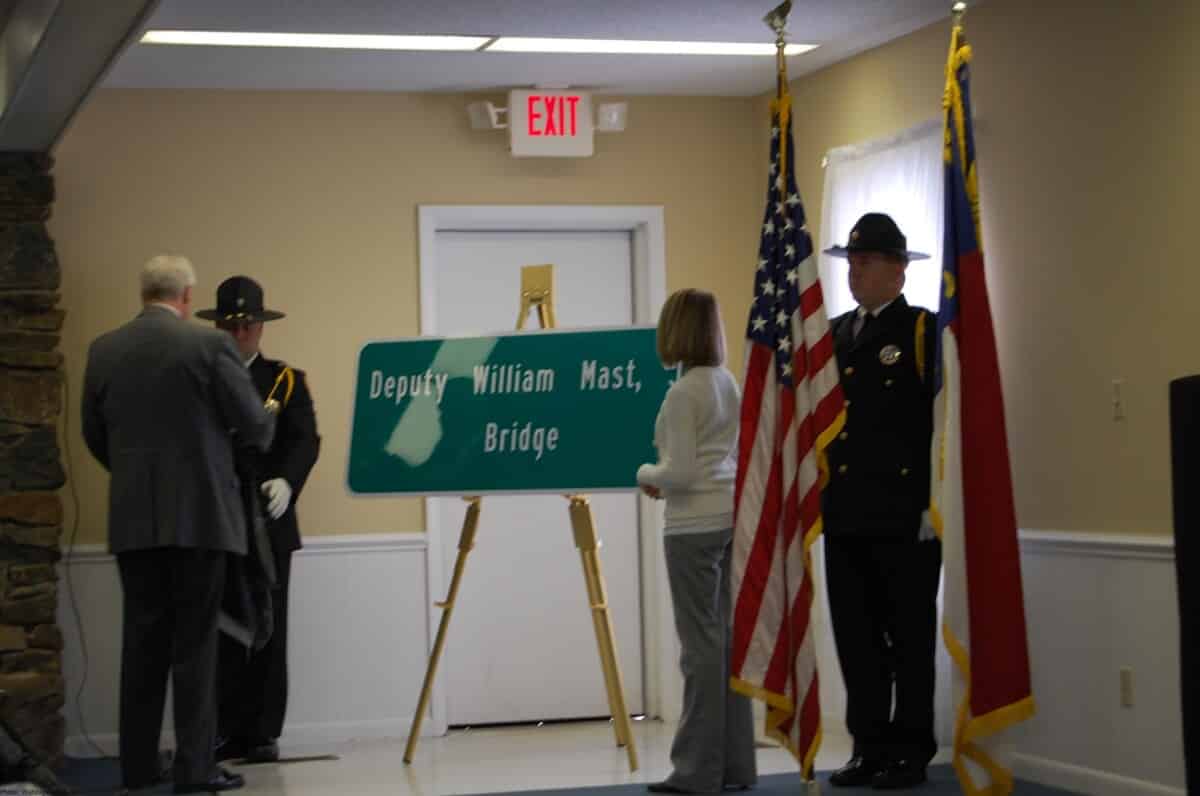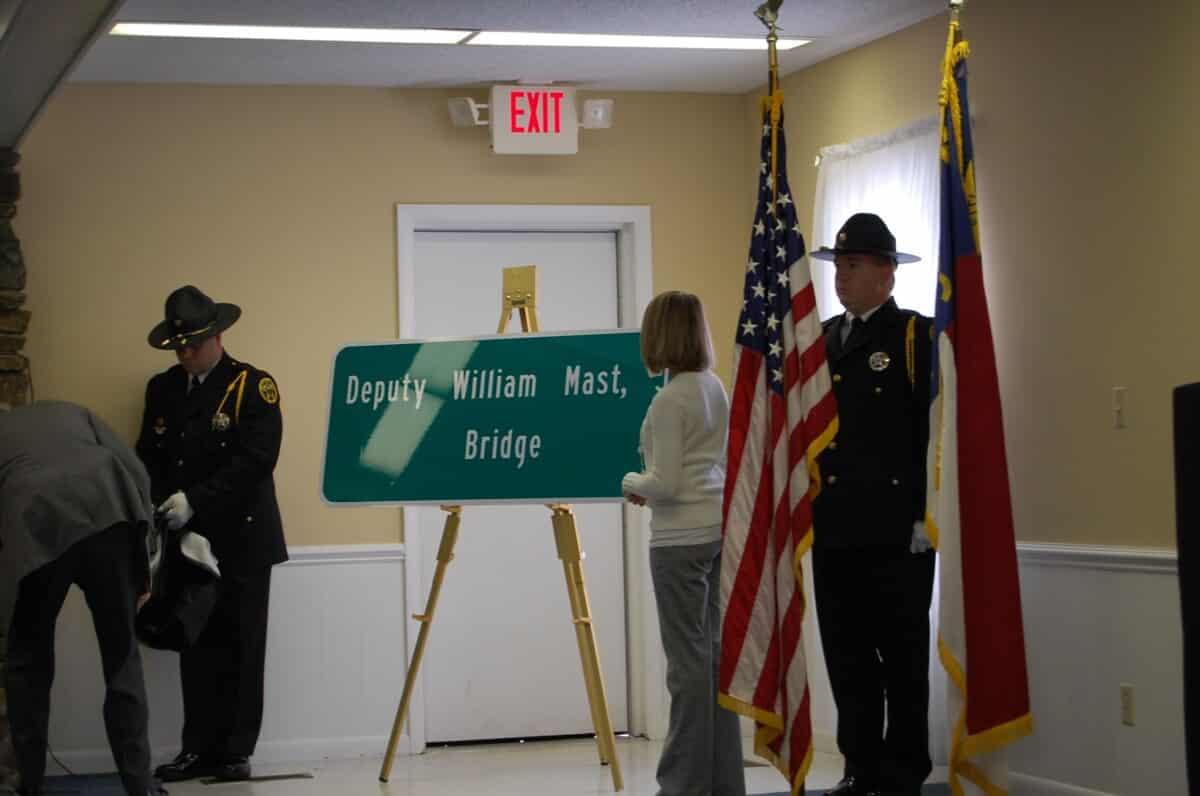 Jim Palermo hands out mini versions of the sign to family members of Deputy Mast.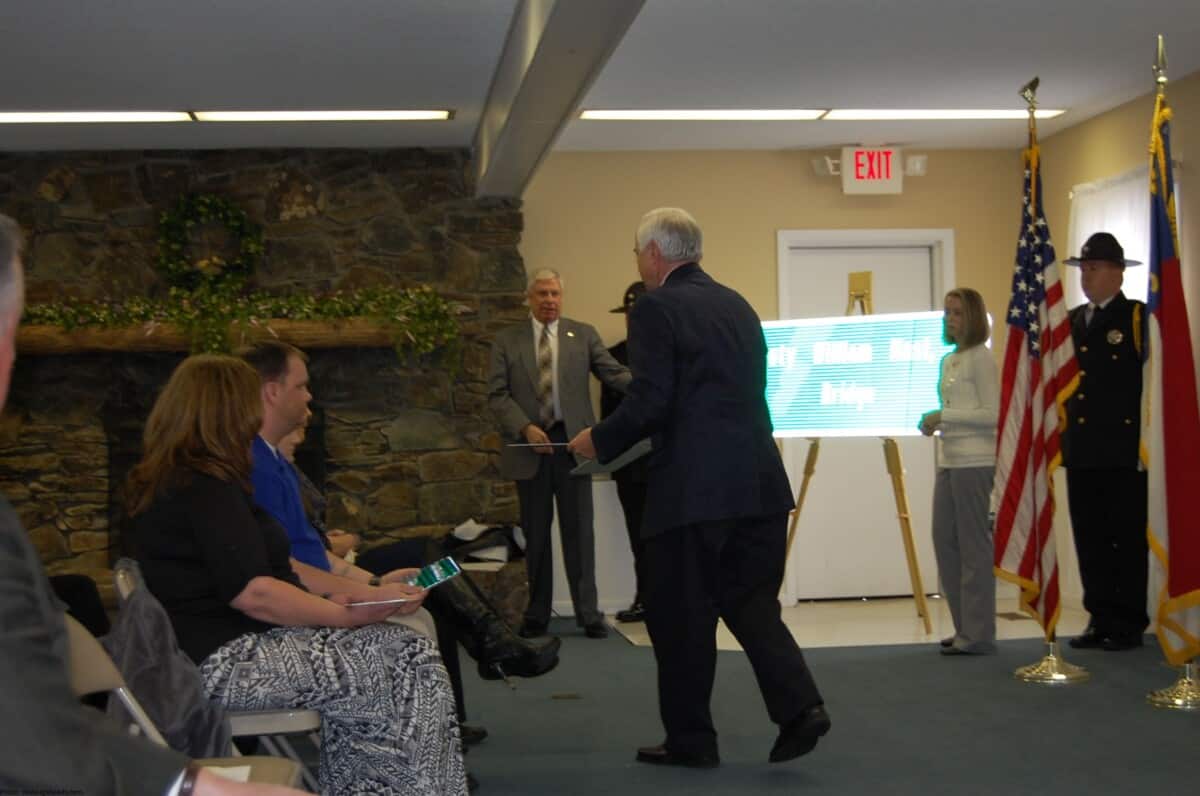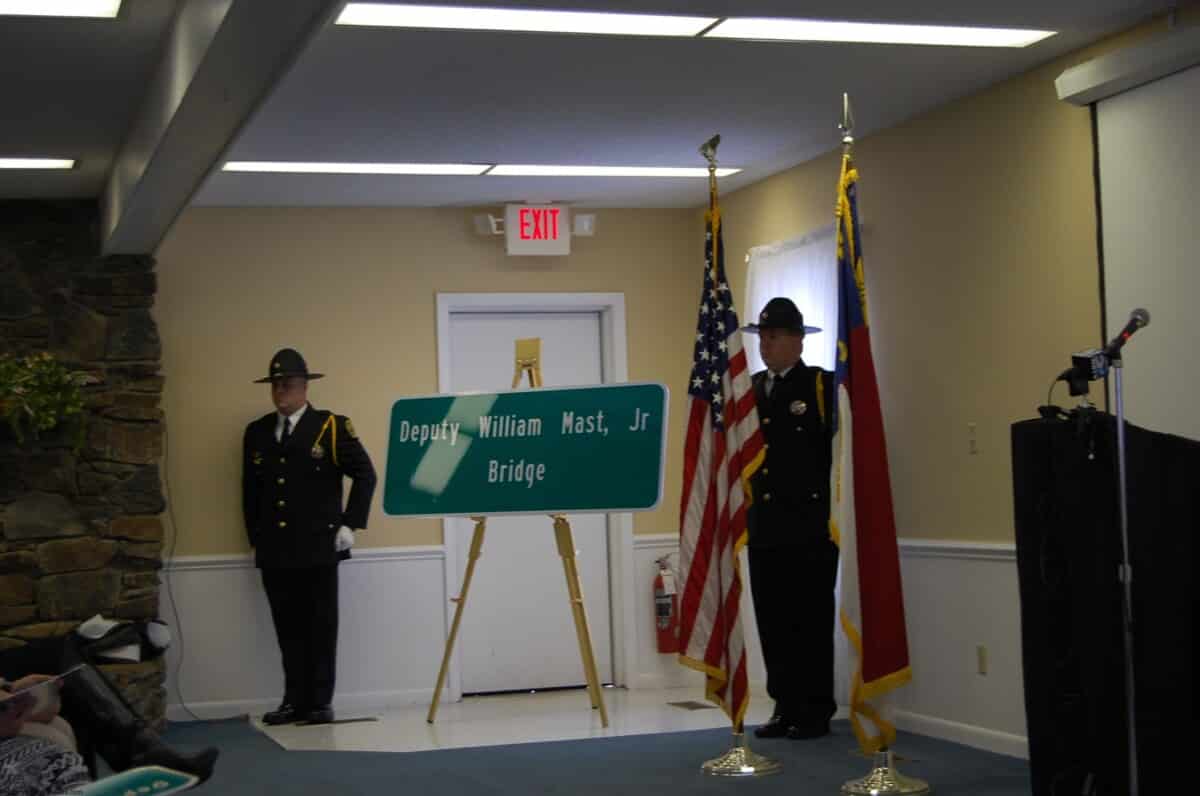 Paige Mast gives closing remarks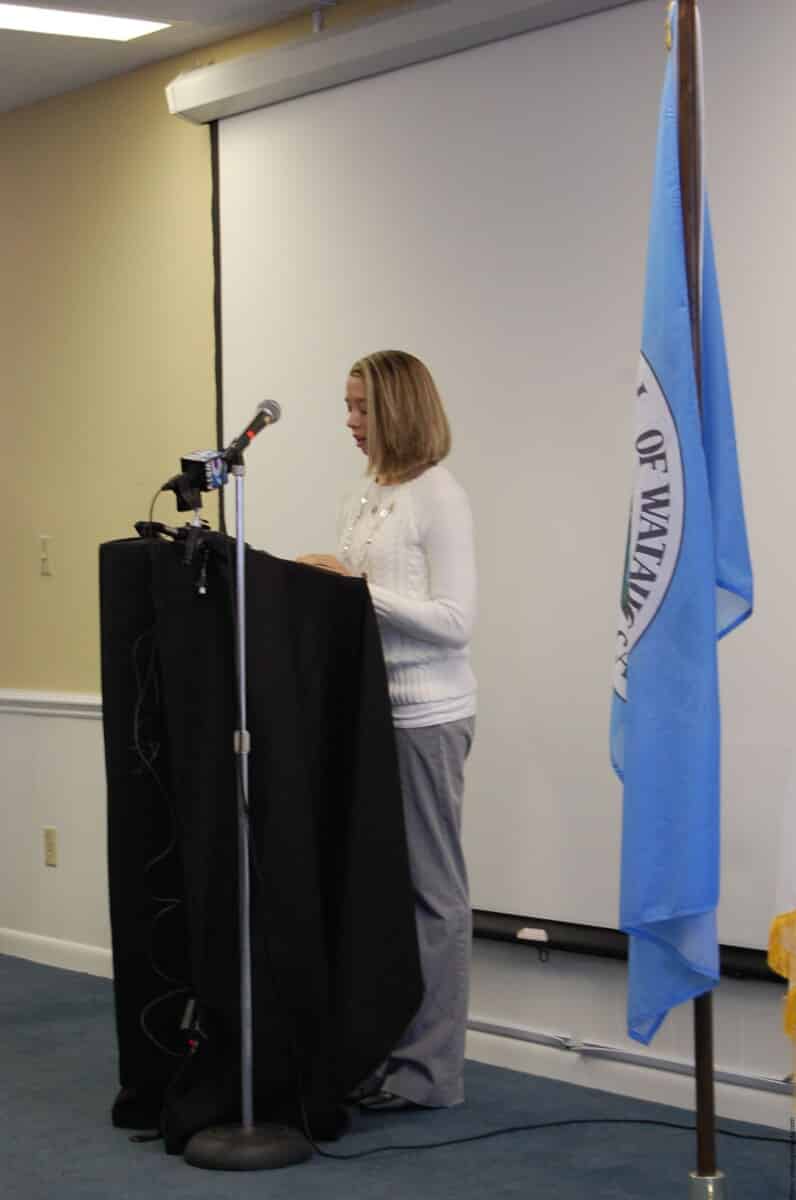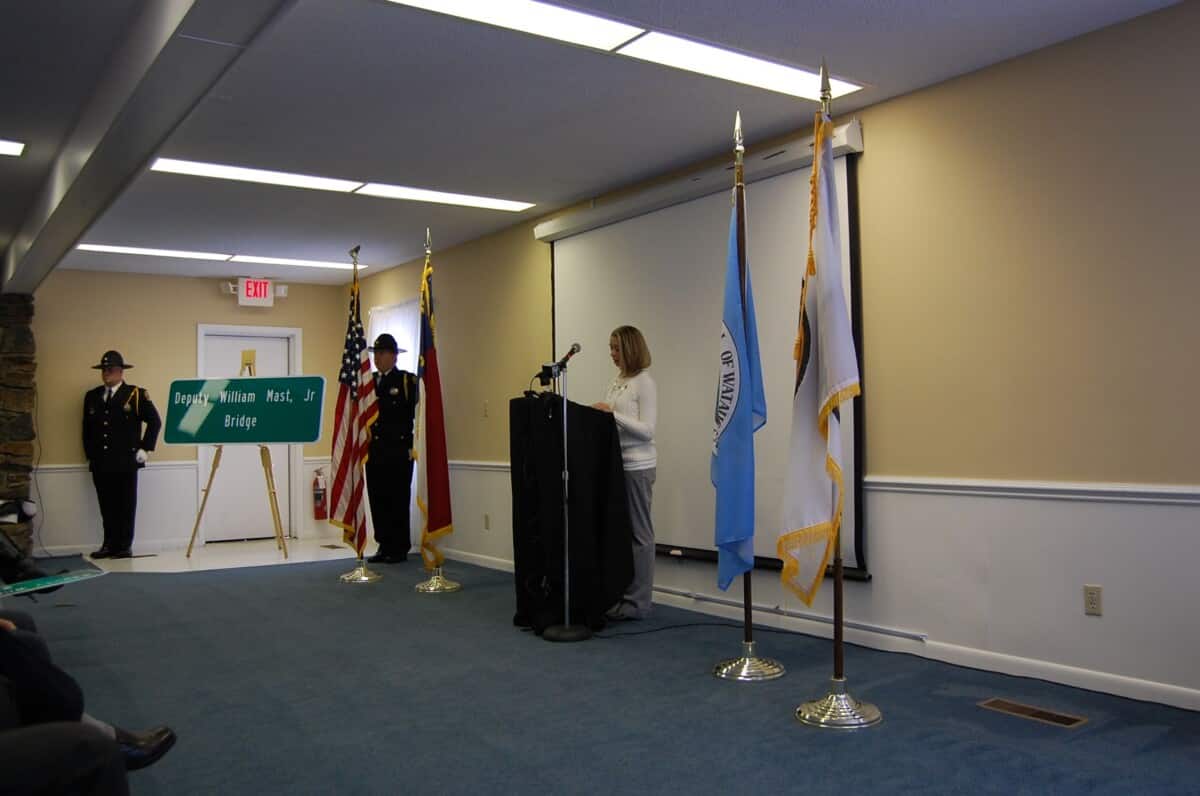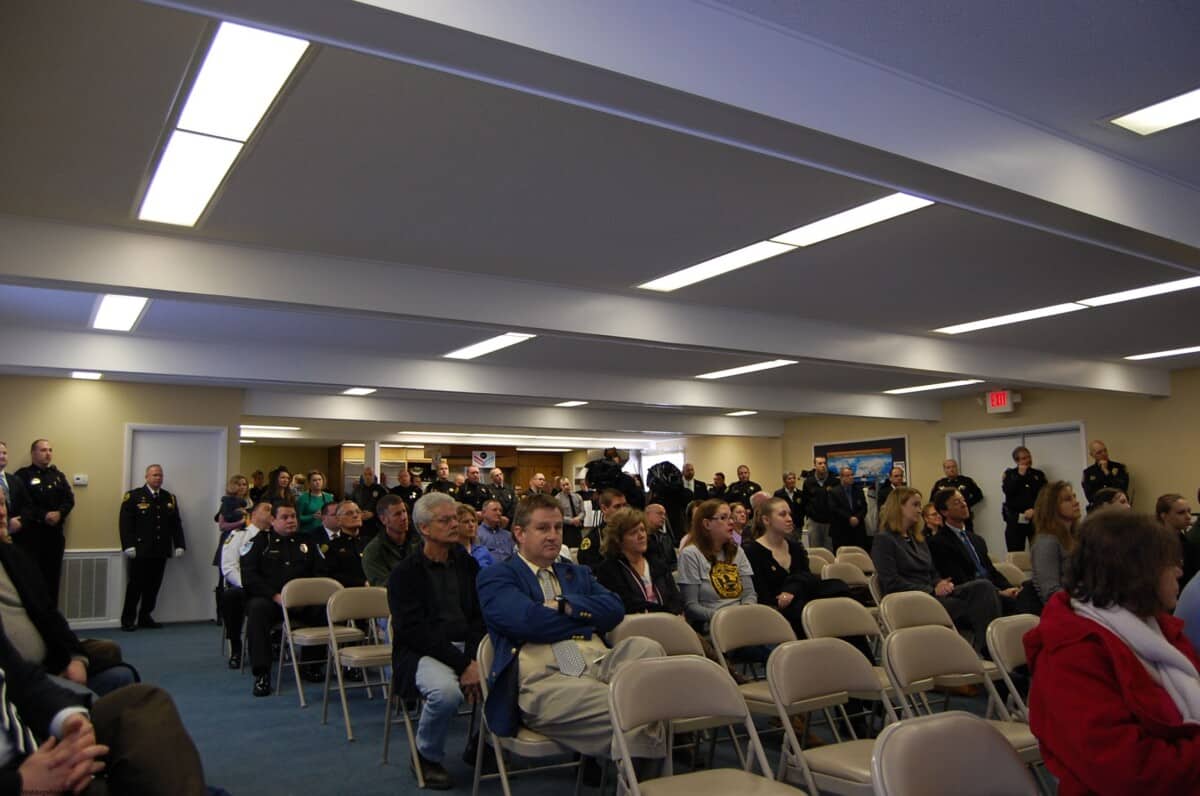 The sign at the bridge on highway 421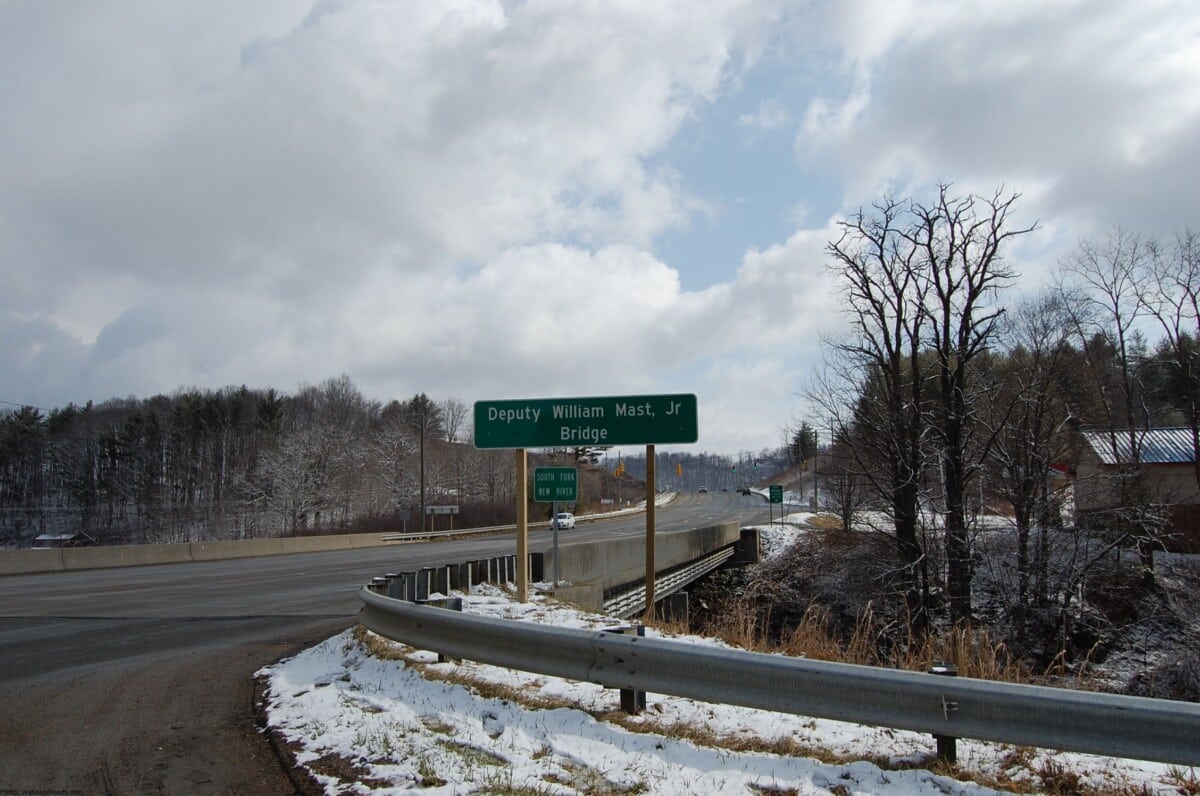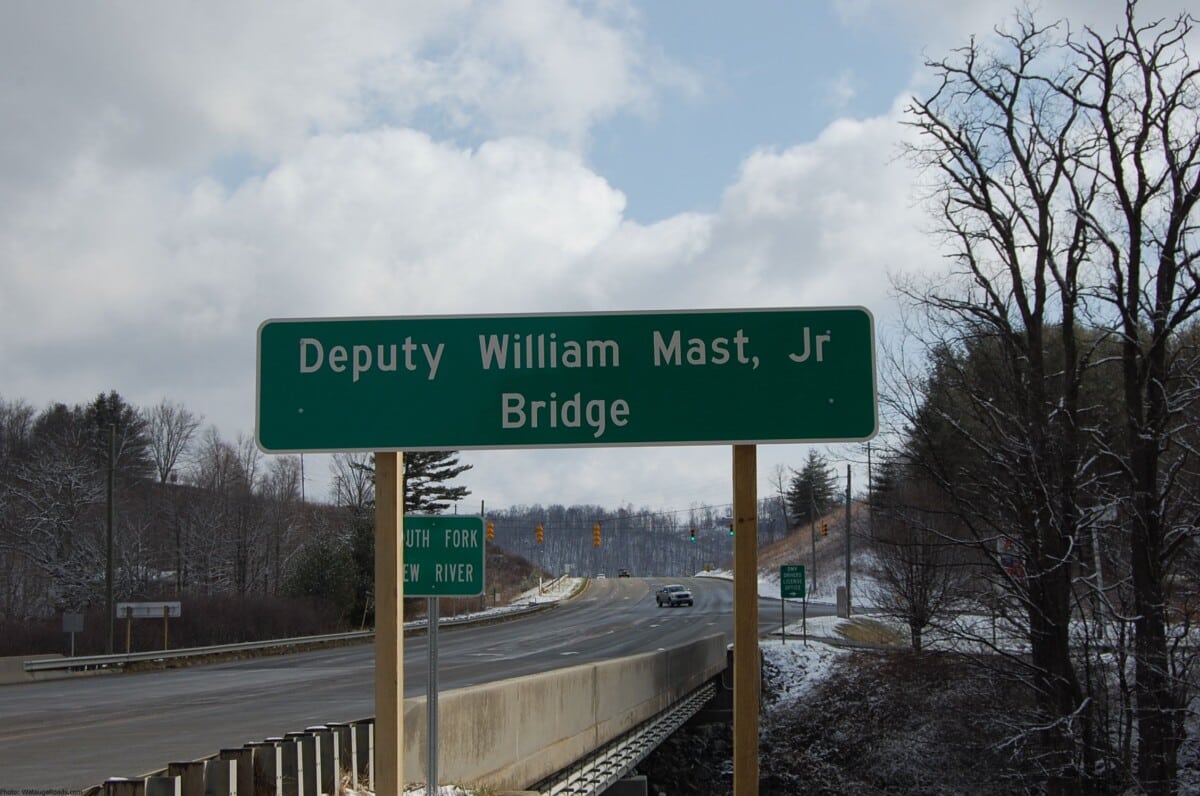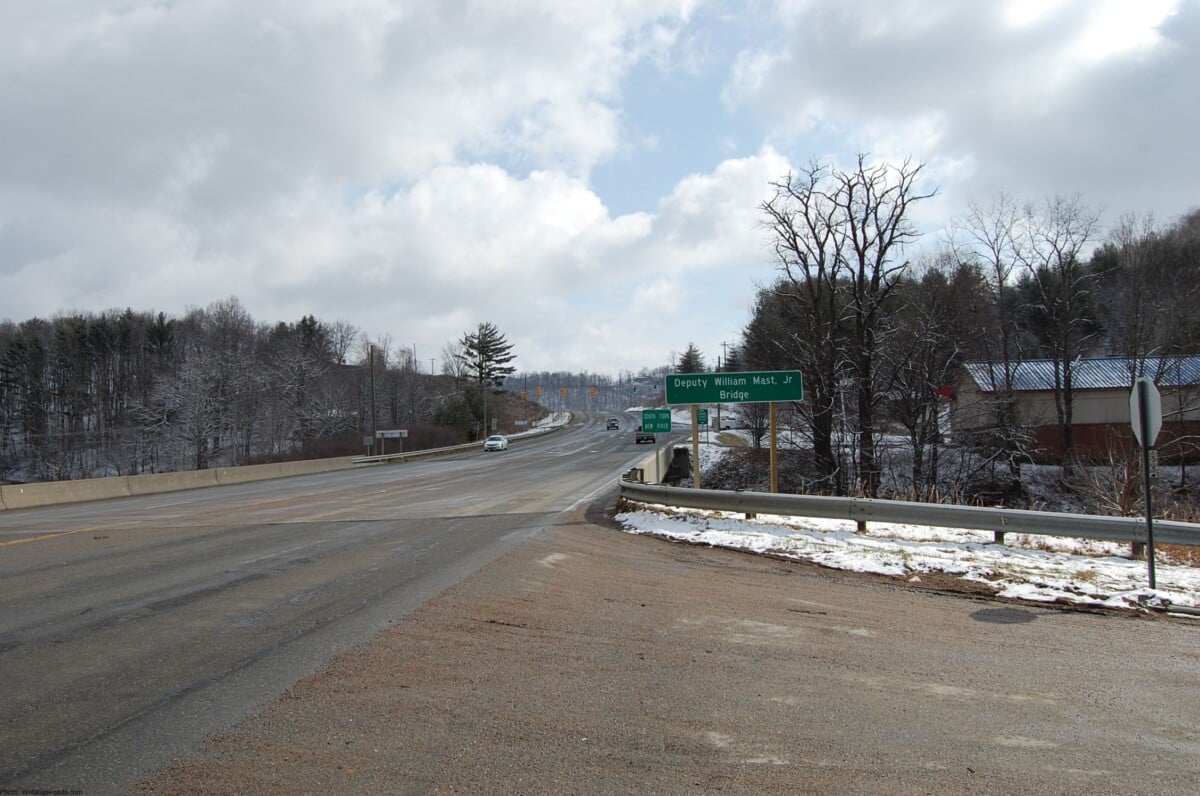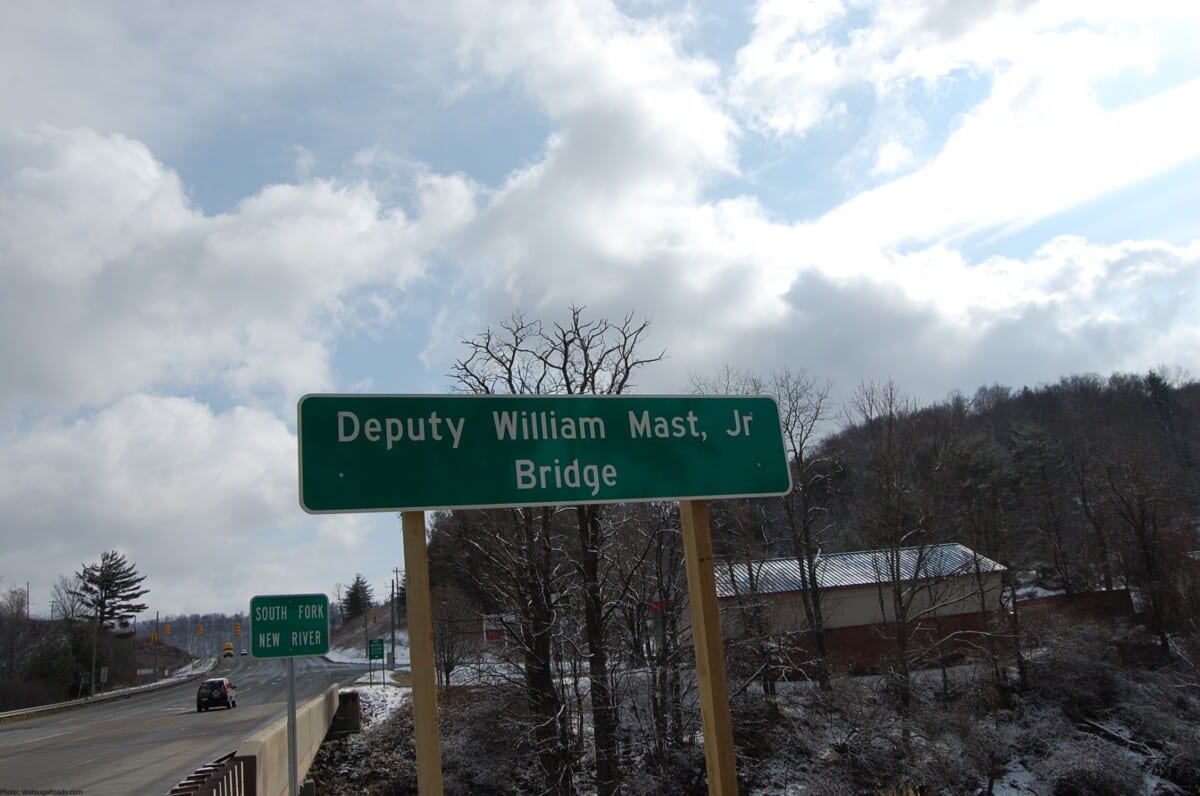 Front of the program for the dedication ceremony.