Last Updated on February 12, 2022 6:26 pm
As of 5:30am Ashe, Avery and Watauga schools are on a 2 hour delay.
Winter Weather Advisory still up until 10am. More snow, sleet, freezing rain possible this morning.
6am- getting reports of snow from the western end of the county. Overnight a mix of snow/sleet in the southern and western portions of Watauga
6:10am – starting to get more reports of snow in Boone now
Watauga Schools are now CLOSED for students and teachers
6:36am- starting to get a few reports of slick roads from this burst of snow. Avery County also reporting slick conditions.
6:50am – some snow covered roads being reported but so far not hearing of anything not driveable
7am – getting several reports of cars having trouble on 321 at Elk Motel
7:25am getting report of a truck jack knifed on 321 just below Blowing Rock northbound lane.
7:45am – it's a broke down truck on 321 below Blowing Rock,SHP on scene trying to move traffic around it. Continued delays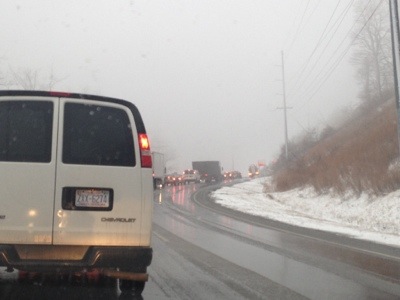 8:05am – traffic is moving again on 321
SPSGSP from 2/19/2013 10:22 AM to 4:00 PM EST for Avery County: AREAS OF BLACK ICE DEVELOPING TONIGHT. http://1.usa.gov/YklSS4
Wow what a view tonight. Photo: Anita Presnell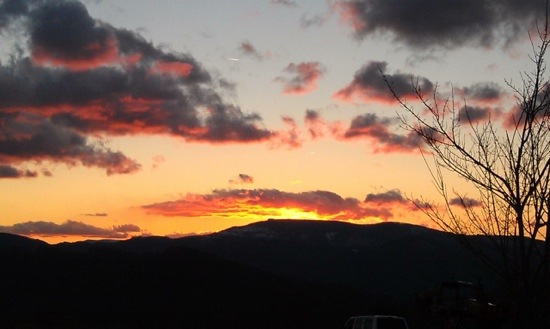 Grandfather to the left, Hanging Rock in the middle,back of Beech under sunset. Photo: Anita Presnell