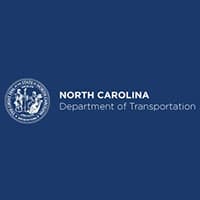 Last Updated on September 29, 2023 12:37 pm
BOONE – Contract crews for the N.C. Department of Transportation are making headway on the project to replace the N.C. 105 bridge over the Watauga River and improve the intersection with Broadstone Road.
Crews from Wright Brothers Construction Company are working daily to remove material and stabilize mountainsides – necessary operations to create room for the improvements.
Additional stabilization is needed because an absence of prevalent rock in hillsides has created challenging conditions resulting in less progress than anticipated to date.
The hillside operations will continue for several months before bridge construction commences.
"Slope stabilization is imperative to having a safe and successful completion of this project" said Ivan Dishman, Division Construction Engineer for Division 11. "We have worked with geotechnical engineers to come up with the best possible solution for our slopes and our contractor is diligently pursuing the stabilization work so that the replacement of the bridge can start as soon as possible."
In addition to safety for workers and drivers, environmental stewardship is also a top priority for NCDOT.
The contractor and NCDOT staff are coordinating with state and federal environmental agencies and the Watauga River Keeper to ensure environmental compliance.
Recently, smart work zone message boards displaying real-time travel times for motorists throughout the corridor were installed along N.C. 105. The new boards provide drivers with an up-to-the-minute assessment of travel delays.
Once completed, the $20 million project will reduce traffic congestion and improve safety for motorists and cyclists.
"Watauga County is one of the fastest growing areas in all of North Carolina and this project will help meet transportation needs for decades into the future," Dishman said. "We look forward to completion and providing our residents and visitors with the safest and best transportation infrastructure possible."
Motorists are encouraged to slow down, use caution, and exercise patience when approaching the work zone.
For real-time travel information, visit DriveNC.gov or follow NCDOT on social media.