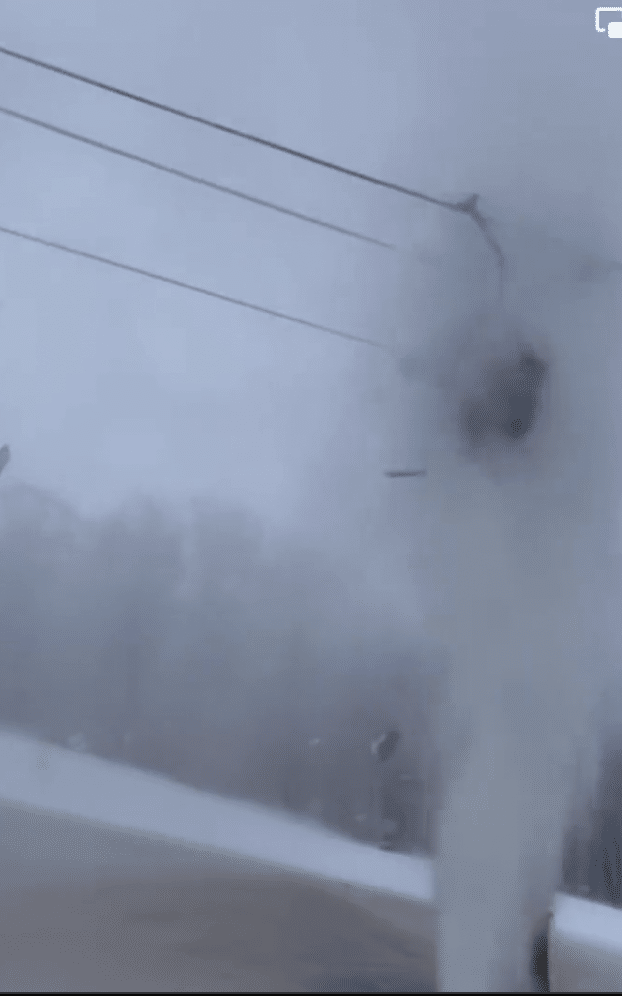 Last Updated on January 9, 2022 5:57 pm
A broken water and air hydrant lead to two skiers being taken to a hospital for non life threating injuries on Friday, at least that is according to Beech Mountain Ski Resort.
In a statement issued by the Resort management, "On Friday, January 7, an uninjured guest skied into a water and air hydrant during snowmaking operations. The hydrant was under a loaded chair, resulting in several patrons getting wet. Our operations and safety team worked diligently to unload the lift and drain the system safely. Avery EMS transported two patrons to a local hospital with non-life-threatening injuries. We believe everyone is okay outside of the unfortunate situation, and operations are on a regular schedule."
WSOC-TV spoke to two women that jumped 25 feet from the chairlift to safety. Emma Lopinto told the TV station, "I'm in quite a bit of pain, mainly on my left side of my body. I have bruises from head to toe, some big, some small, like all over my body."
Ivy-Elise Ivey told the station, "Everyone was in shock. You're not going to jump from 25 feet, if you don't think you have too." She said she ended up breaking her arm, fracturing it around her elbow.
Lopinto is one of two patients who were transported to the hospital by ambulance. Ivey was taken to the hospital by her family, according to the WSOC report.
As part of the statement posted on Facebook by Beech Mountain Ski Resort it said, "No one was ever instructed to jump from the chairlift. As soon as we became aware of the problem, we took action as quickly as possible to shut off the water and assist the remaining skiers in disembarking at the top of the lift. This was a very difficult situation for both our guests and our staff. We very much regret that the incident occurred and we again offer our apologies to the guests that were adversely affected. We care greatly for the safety of our patrons and will continue to communicate with all parties involved. We have been truthful and forthcoming in all public statements."
Temperatures at the time, and pretty much all day Friday, were in the single digits.
Videos of the burst can be found on social media at this:
and You Tube link.
Screenshots from Beech Mountain Ski Resort Facebook page.