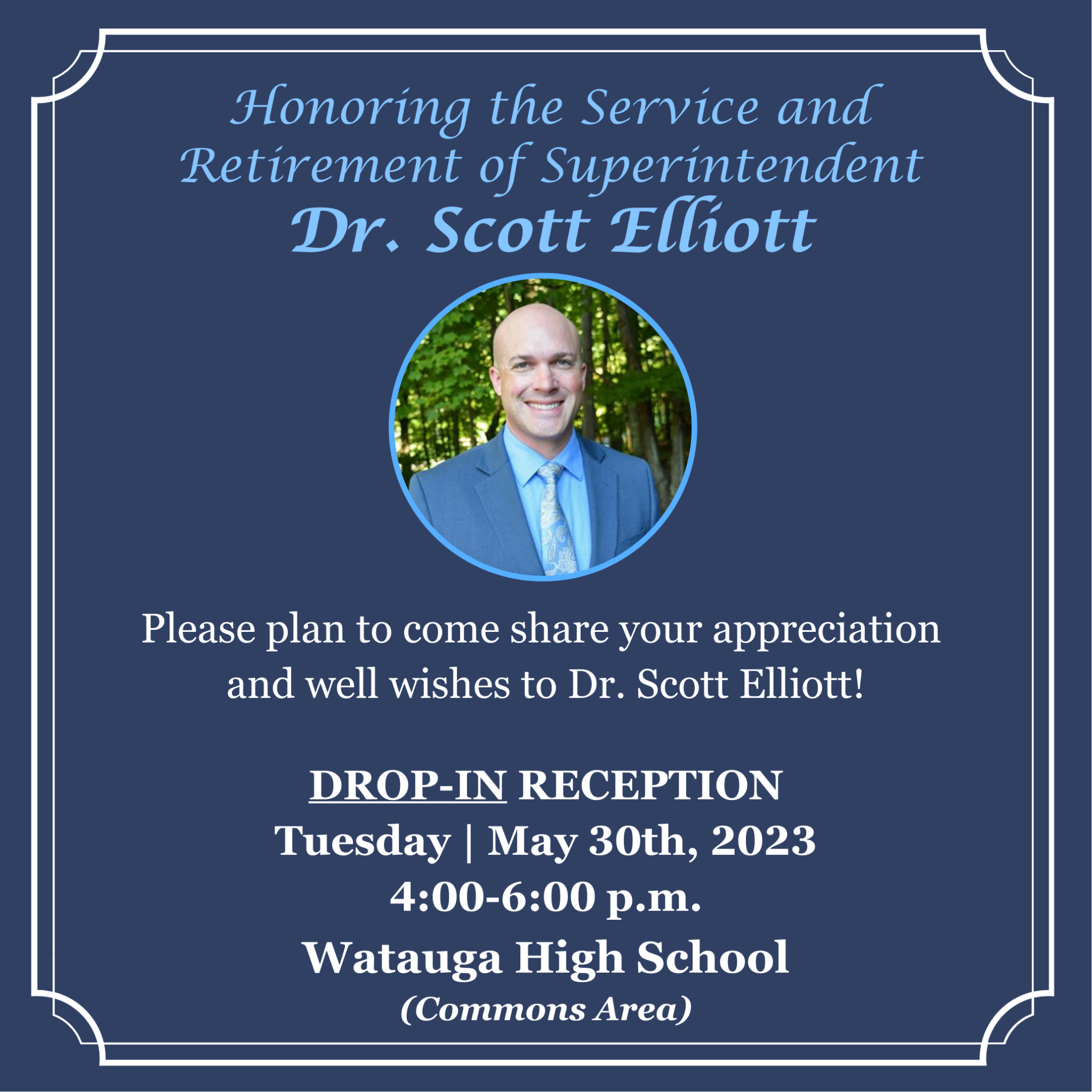 Last Updated on May 26, 2023 1:19 pm
A drop-in reception to honor Dr. Scott Elliott will be held on Tuesday, May 30th at Watauga High School in the Commons Area. The event will take place from 4 pm-6 pm.
Dr. Elliott announced in December his plans to retire after serving for 9 years in that position.
Dr. Leslie Alexander was recently named the new Superintendent on May 15th. She will officially take over the position on July 1.