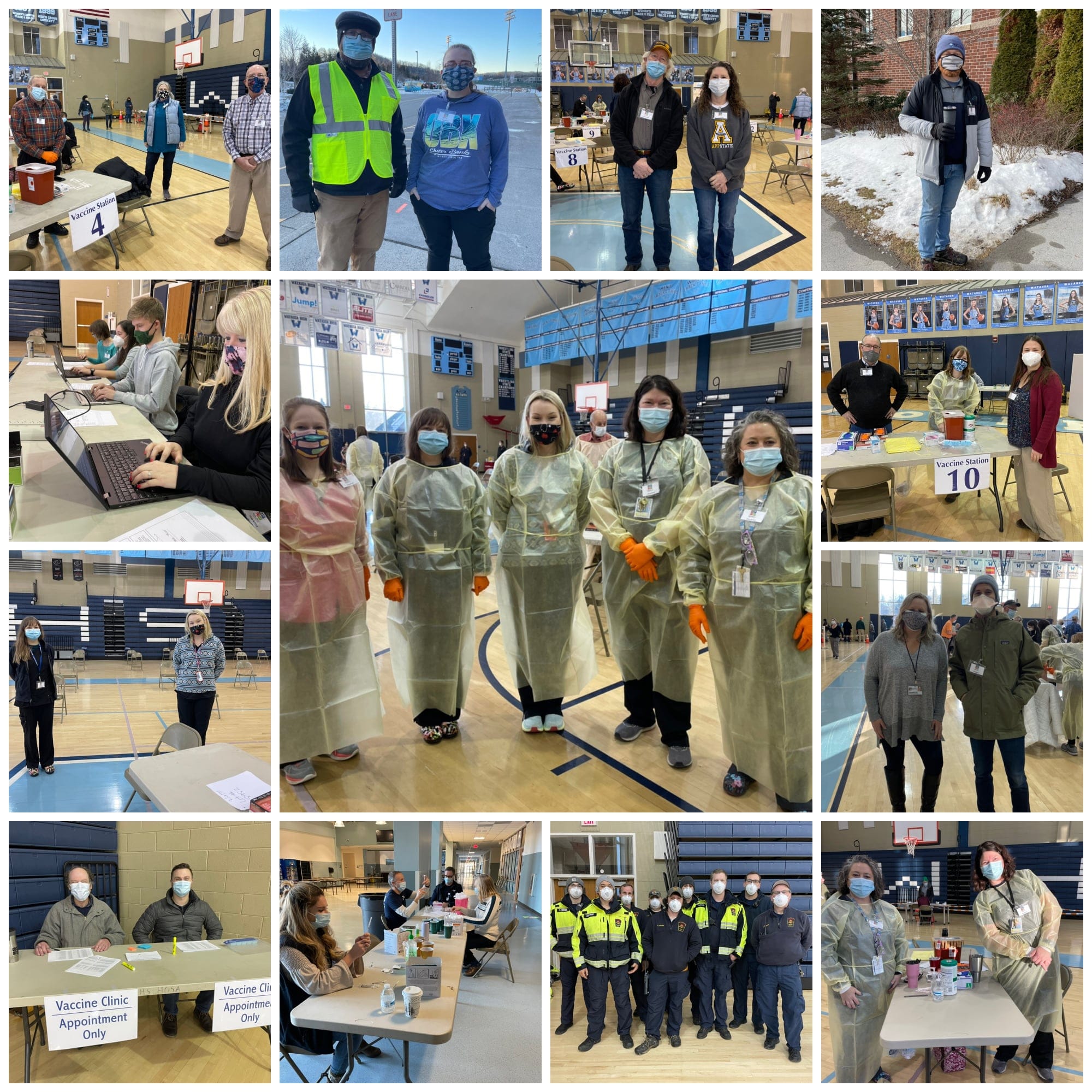 Last Updated on February 8, 2021 3:17 pm
The second COVID-19 mass vaccine event was held this past Saturday in Watauga County. 1,165 second doses were given out at Watauga High School, the same location as the first event on January 16th.
"We are very appreciative to all of our staff, volunteers and partners who made Saturday's mass vaccination event a success. We are proud that as a community, we were able to provide 1,165 second doses for individuals who came out to the first mass vaccination event on January 16th." stated Jennifer Greene, Health Director, AppHealthCare.
Greene went on to add, "We will continue to do everything we can to ensure the vaccine gets out to the community as quickly and efficiently as possible. We do continue to ask for patience because we are receiving limited supplies right now. Everyone will have an opportunity to get their vaccine."
Melissa Bracey, Director of Communications with AppHealthCare also added, "We would like to thank Appalachian Regional Healthcare System and other partners for their partnership in this effort."
For more information about getting the vaccines can be found at AppHealthCare.
Photo courtesy of AppHealthCare