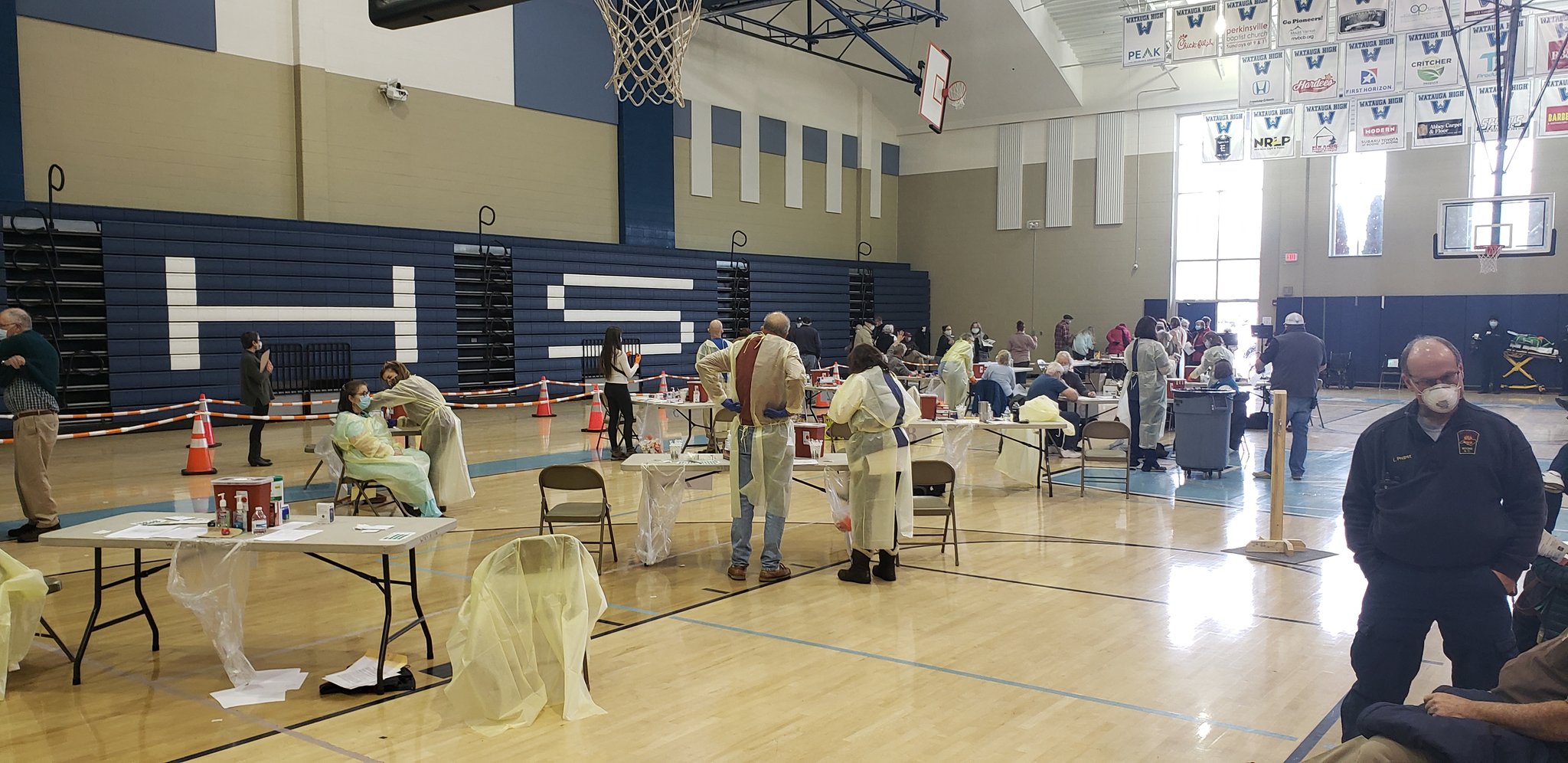 Last Updated on January 18, 2021 7:37 pm
The first mass COVID-19 vaccine event was held at Watauga High School on Saturday. 1,169 doses were given out, according to Melissa Bracey, Director of Communications with AppHealthCare.
Another event is planned for Saturday, February 6th and is by appointment only, just like Saturday's event was. Anyone who got their first dose on January 16th can get their second dose.
"We administered the Pfizer vaccine at Saturday's event so the doses are administered 21 days apart.", Bracey noted.
"We are very appreciative to all of our staff, volunteers and partners who made Saturday's mass vaccination event a success. We are proud to say we exceeded our goal of vaccinating 1,000 people. We will continue to do everything we can to ensure the vaccine gets out to the community as quickly and efficiently as possible. We do ask for patience because we are receiving limited supplies right now. Everyone will have an opportunity to get their vaccine," stated Jennifer Greene, Health Director, AppHealthCare.
"We would like to thank Appalachian Regional Healthcare System, Watauga County Schools, Watauga County Emergency Management, Rotary Club members, Boone Area Chamber of Commerce, and the Town of Boone for their partnership in this effort.", Bracey also added.
For more information about getting the vaccines can be found at AppHealthCare.
Photos courtesy of Dr. Scott Elliott