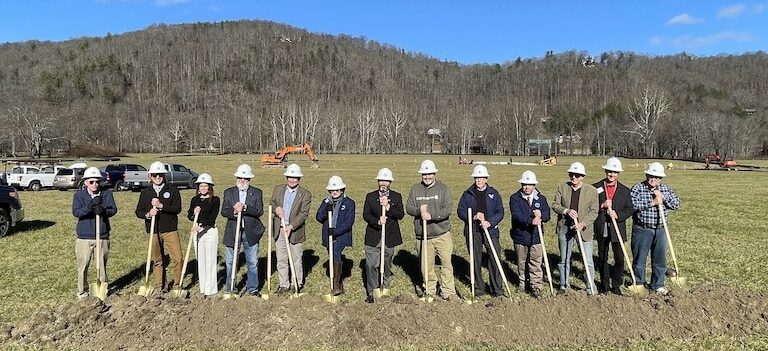 Last Updated on November 29, 2022 3:51 pm
Information provided by Garrett Price with Watauga County Schools. Photos & Videos: Kenneth Reece/WataugaOnline.com
VALLE CRUCIS — A groundbreaking ceremony for the new Valle Crucis School was held today at the school's new property, about a third of a mile from the current school site. Members of the Watauga County Board of Education, Watauga County Commissioners, architects, construction crew and others were on hand to turn over the first shovel of ground at the site which will house the new school.
Construction on the building is in its preliminary stages and will begin in earnest in the coming weeks.
WCS Superintendent Scott Elliott thanked the board members and others in attendance for the many ways he said they'd helped further the project over the years. He said he was proud to be able to take part in the groundbreaking after so many years of effort to get a new school built.
"Thank you so much to all of you who have worked so hard to make the construction of a new school in Valle Crucis a possibility," Elliott said. "We've come a long way to get to this point, and I am so proud to have worked alongside the school board, county commissioners and so many others to give the students and teachers in Valle Crucis the school building that they deserve."
A second groundbreaking ceremony was held later in the day for school staff, teachers and students. Photo: Dr. Scott Elliott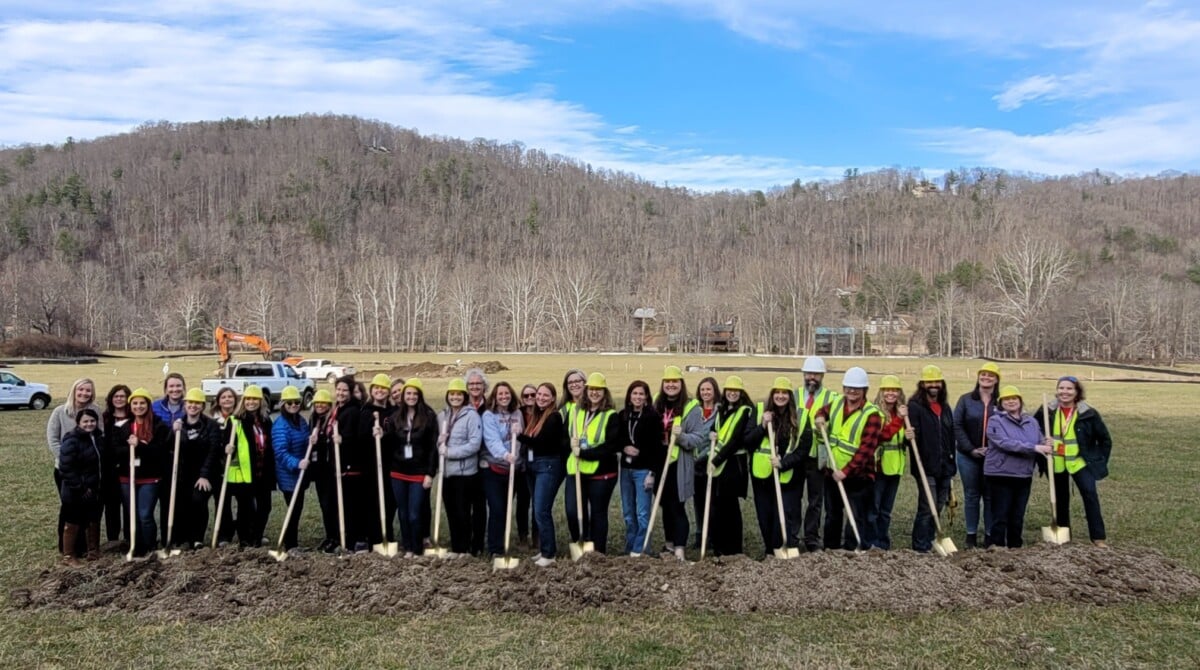 Video: remarks by elected officials, Board of Education officials & Dr. Scott Elliott.
Video: elected officials & Board of Education officials break ground.
Video: Board of Education officials – some past and present, Dr. Bonnie Smith – Principal of Valle Crucis School & Dr. Scott Eliott break ground.
Video: elected officials, County Manager Deron Geouque and members of the design team and construction team break ground.