Last Updated on March 1, 2013 5:41 am
The Winter Weather Advisory has been extended to 6pm Saturday
Forecast wind chill values in the single digits this morning
6:50 – so far have not received any reports of road/travel issues. Wind chills forecast for single digits this morning. Check the closings page for school closings
7:35am – still no reported problems on area roads this morning
Limited operations, possible lane closures near Elk Ridge Lane on 321 in Blowing Rock today. Call 828-964-3260 for project info.
Misty Pitts shares this photo from this morning. She said there was freezing fog in the Flat Top Road/Payne Branch Road area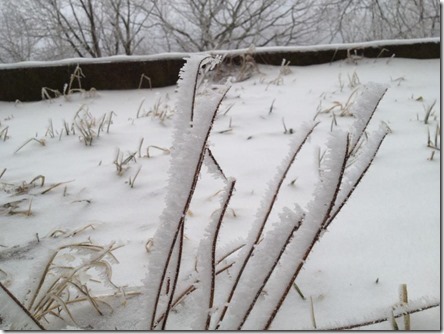 The view at ASU this morning. Photo:Zach Seifts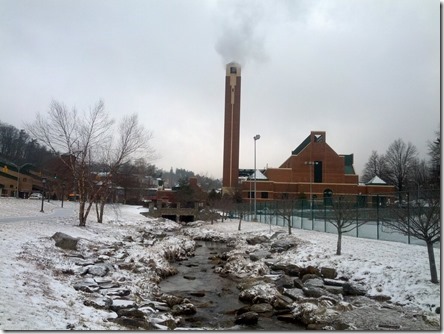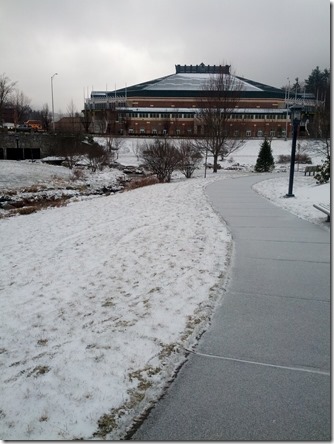 2:47pm – 194 from 421 to Baird's Creek Road is shut down due to a stuck tractor and trailer. No time frame yet on how long it will take
4:07pm – 194 from 421 to Bairds Creek is back open.
Along 105 today. Photo: Kenneth Reece
5:33pm via text report "Sleeting in trade, starting to stick to roads"