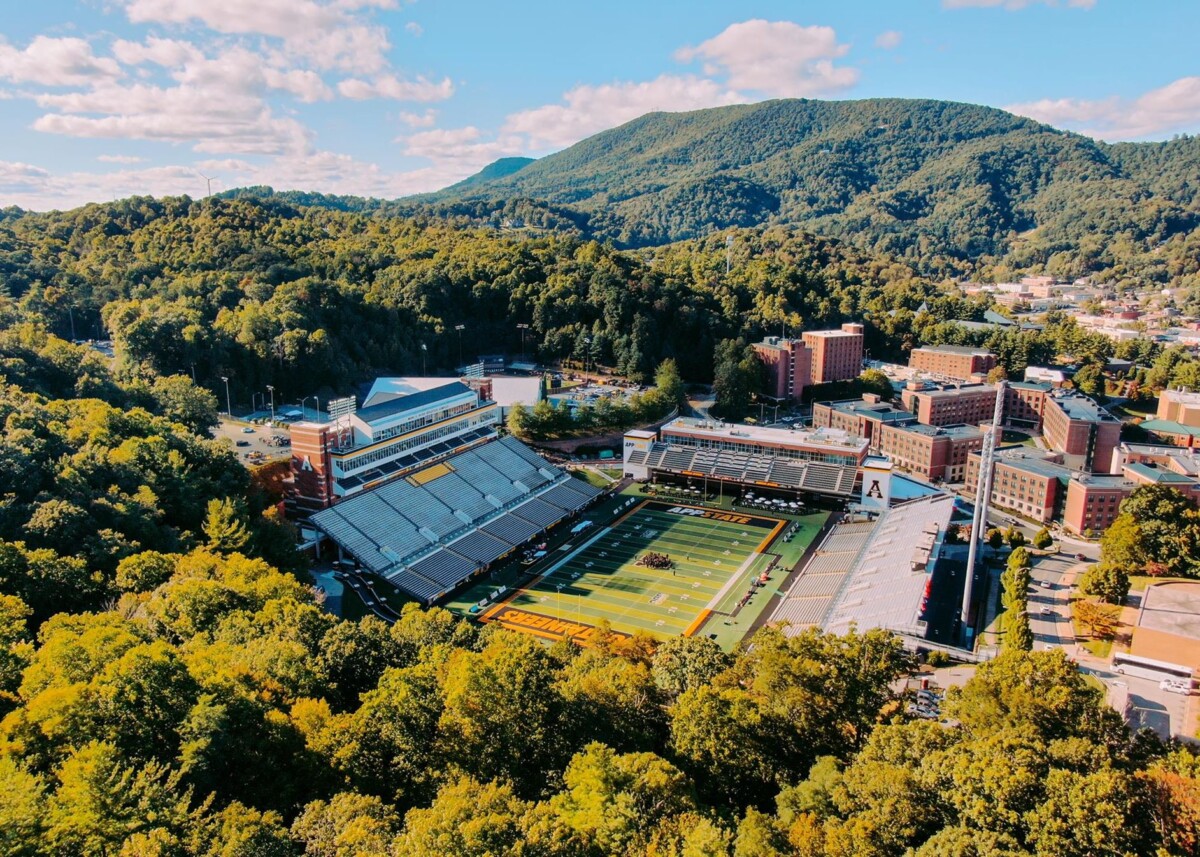 Last Updated on April 27, 2022 12:03 pm
BOONE, N.C. — As excitement continues to build for the 2022 App State football season, Mountaineer fans are encouraged to renew or buy their season tickets now while they are still available.
Six of this fall's seven home games are scheduled for Saturdays, and Yosef Club members in good standing can renew their season tickets online. The 2022 season ticket renewal and parking request deadline is Friday, April 29.
 
New 2022 football season tickets may be purchased online at this time, and assignment of those seats will be mid-summer.
Any single-game tickets remaining will be made available for purchase in early August. Based on season ticket sales, there is a possibility that some or all games will not have single-game tickets left – including the Sept. 3 opener vs. North Carolina – so the best way to ensure you get tickets is to purchase the season ticket package. Of note: A $250 season ticket represents a 45% savings compared to purchasing all seven single-game tickets individually.
Yosef Club members and current season ticket holders will be able to purchase any available single-game tickets before the general public. More information on pre-sales will be forthcoming.
 
Season Ticket Prices

Season tickets for the seven-game 2022 slate at Kidd Brewer Stadium cost $250 for anyone 3 years and older and $225 for current App State faculty/staff (limit of 2). Season tickets are $400 in the Gold section and the East VIP section. Three-year commitments are required to lock in the current pricing (see details on the Mountaineers Athletic Fund's Renewals and Beyond webpage).
 
A Yosef Club contribution will be required for all season ticket sections, now including sections 108, 114, 217 and 218. Donation levels for all other sections remain the same as they were in 2021. For more details, visit the MAF's Renewals and Beyond webpage.


Single-Game Ticket Prices

Any single-game tickets available later this summer will be sold at the following price points – to Yosef Club members and season ticket holders first, followed by the general public:
Sat., Sept. 3 – North Carolina – Starting at $150
Sat., Sept. 17 – Troy – Starting at $45
Sat., Sept. 24 – James Madison – Starting at $55 (Black Saturday)
Sat., Oct. 1 – The Citadel – Starting at $65 (Family Weekend)
Wed., Oct. 19 – Georgia State – Starting at $45
Sat., Oct. 29 – Robert Morris – Starting at $45 (Homecoming)
Sat., Nov. 19 – Old Dominion – Starting at $45 (Senior Day)

Premium Seating Tickets
 
There are no changes to season premium seating pricing from last year unless otherwise previously indicated. Contact a member of the Mountaineers Athletic Fund staff at 828-262-3108 or mountaineersathleticfund@appstate.edu for more information.

How to Purchase
 
Current season ticket holders can renew season tickets online.
 
Email any questions to athletictickets@appstate.edu or call 828-262-7733 (the Athletic Ticket Office number has changed due to communication upgrades).
 
Those interested in joining the Yosef Club can do so online here or by phone at 828-262-3108.