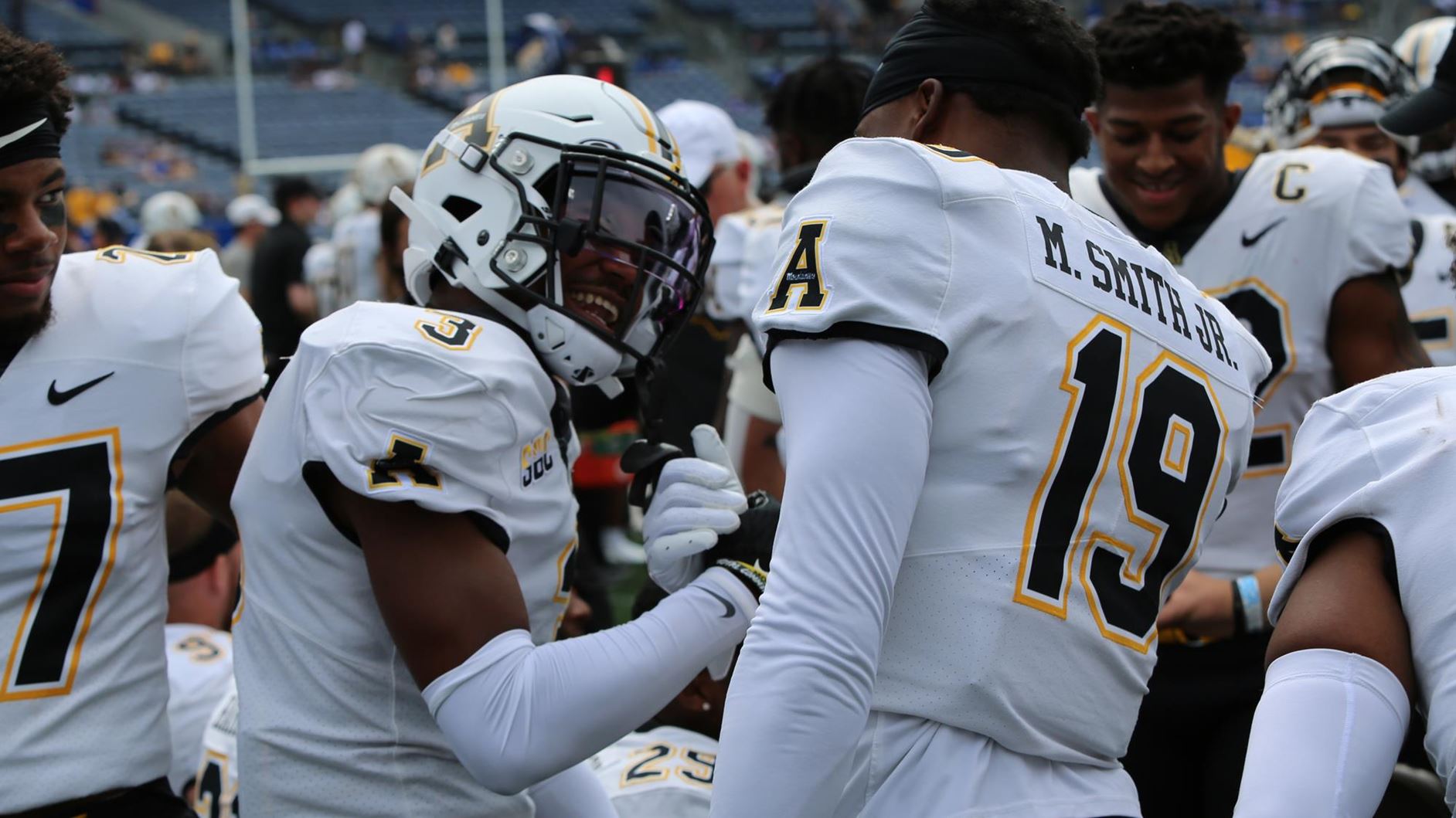 Last Updated on October 2, 2021 5:53 pm
ATLANTA, Ga. — Shaun Jolly coming up with a timely interception. Corey Sutton reaching the end zone. App State going on a big run.

Just like in 2019, the Mountaineers put on quite a show in a road win at Georgia State.

Jolly's tone-setting interception just two plays into the Sun Belt Conference opener was one of three picks for App State in a 45-16 victory, and Chase Brice threw three touchdown passes while completing 20 passes for a whopping 326 yards for the Mountaineers (4-1, 1-0).

Sutton's four catches for 106 yards included a 79-yard score moments after the Panthers (1-4, 0-1) pulled within 14-9 midway through the third quarter, starting a run of 31 straight points in roughly 12 minutes to increase the margin to 45-9, with three field goals accounting for all of Georgia State's scoring to that point.

Jacob Huesman's 5-yard TD pass to Miller Gibbs, Christian Wells' 80-yard touchdown following a short throw from Brice and Anderson Castle's 22-yard touchdown run all came in an explosive four-minute stretch that broke the game wide open.

Malik Williams also caught a touchdown pass from Brice, scoring from 33 yards out in the second quarter, and early 23-yard touchdown run capped the drive that followed Jolly's interception.

Tim Frizzell added his first career interception with help from a Brendan Harrington pressure, and D'Marco Jackson intercepted a pass that was tipped by Steven Jones Jr.Demetrius Taylor accounted for two of App State's four sacks, with Jackson and Nick Hampton recording one apiece, and Jackson led the Mountaineers with nine tackles.

Two years ago, with App State going on a 49-0 run in a 56-27 win in Atlanta, Jolly scored a touchdown on one of his two interceptions and Sutton scored three times during an eight-catch, 173-yard performance.