Last Updated on December 30, 2012 6:35 am
Overnight snow has left many roads in the area snow covered and slick. Use caution traveling
7:30am – updated reports are that most main roads are ok, side roads are snow covered and slick
8am reports from facebook "421 from wilkes to boone and bamboo rd are clear just wet…",  "Main roads are clear for the most part.", "105 in foscoe is great"
8:10am – From reports coming into the fb page main roads appear to be ok for the most part, side roads are snow covered and slick. Winds gusting around 50mph.
8:20am – 6 inches of new snow up on Beech Mt overnight.
Winter view this morning by Amy Yosefa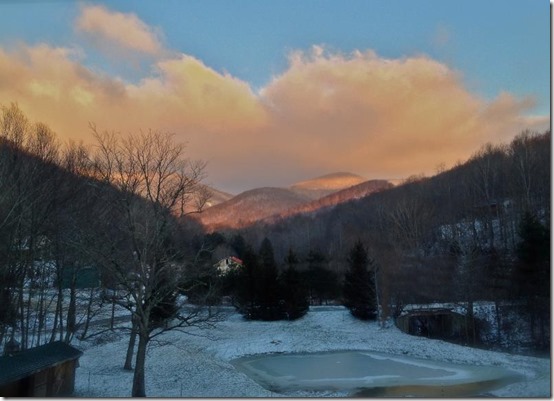 Near Willow Valley by Jane Arnette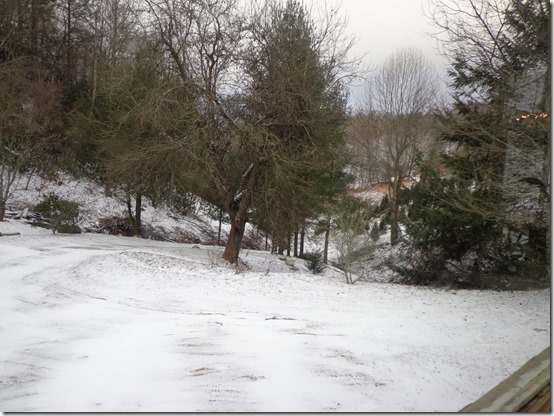 9:45am – Main roads are fine most secondary roads are somewhat snow-covered and/or slick continue to use caution
10:30am – main roads continue to be in good shape, mostly just wet. Secondary roads are clearing up pretty good as the sun is out. Gravel roads continue to be snow covered but may be melting in sun spots. Sunny but windy today, highs in 30s. Sunny for Monday before snow, sleet, freezing rain, rain come back into the forecast.
12:41pm – Globe Road is closed due to slick conditions. Multiple cars involved accident(s).
12:44pm – access to Blue Ridge Parkway off of 221 in Watauga is being closed due to accidents and slick areas per scanner.
1:33pm – careful on 421 between North Wilkesboro and Boone, the median is on fire and per the report it's hard to see the fire trucks until you are right in the smoke.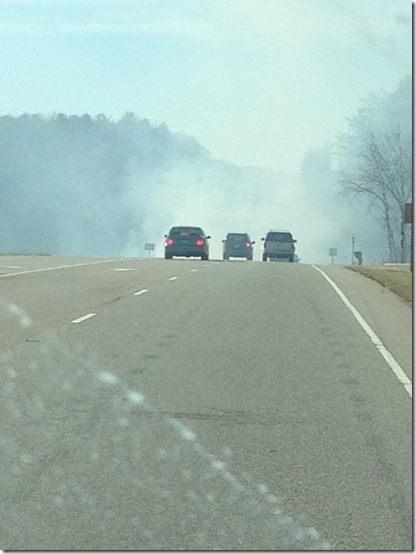 1:51pm – per scanner Globe Road is back open but travel is only encouraged by vehicles with chains as it remains extremely slick.