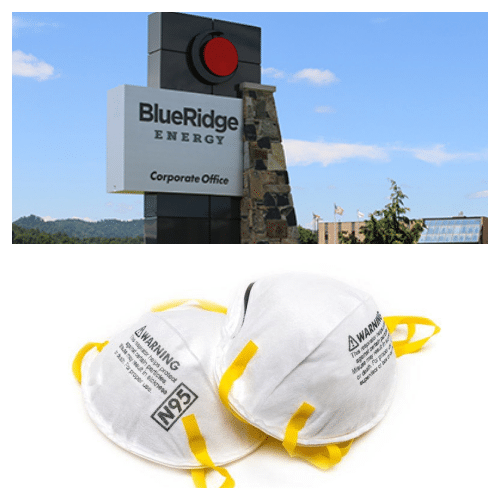 Last Updated on March 25, 2020 6:06 pm
March 25, 2020 (Boone, NC) – On Monday March 23, 2020, Blue Ridge Energy donated hundreds of N95 masks to ARHS in an effort to help ARHS protect its caregivers.
An N95 mask is a special type of mask used among health care workers to protect against dangerous airborne particles. As the coronavirus continues to spread, supplies of such masks may become limited, and many companies are donating from their own supplies. As of now, there are no shortages of needed medical supplies at Watauga Medical Center or Cannon Memorial Hospital.
"Having enough personal protective equipment to ensure that our dedicated caregivers are appropriately safeguarded is one of our highest priorities, and we can't thank Blue Ridge Energy and our community partners enough for their generous contribution to that cause," said Chuck Mantooth, ARHS President and CEO.
Blue Ridge Energy is a member-owned electric cooperative serving some 77,000 members in northwest North Carolina. Its propane and fuels subsidiary also serves customers in the cooperative's service area and beyond, including parts of Virginia, Catawba and Burke counties in North Carolina.
If You Would Like to Donate Supplies
Organizations or community members that are interested in donating PPE supplies to ARHS should contact Brian Whitfield at (828) 262-9105 or bwhitfield@apprhs.org. Thank you for your generosity in helping to support our organization and the patients we serve.
At this time we are accepting gifts of personal protective equipment to include:
Medical grade surgical and procedure masks
N95 respirator masks
Face Shields
Gloves
Gowns
If you would like to receive a tax receipt letter, please contact Brian Whitfield at bwhitfield@apprhs.org or 828-262-9105.