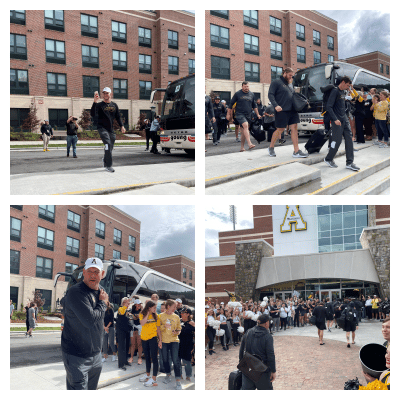 Last Updated on September 11, 2022 1:02 pm
The App State Mountaineers returned to Boone on Sunday morning, a day after the victory over the 6th ranked Texas A&M Aggies. For more details on the 17-14 win visit this link.
App State was delayed in the return due to problems with their airplane before take off on Saturday night. Below are Facebook Live videos and photos as the gathered crowd welcomed the Mountaineers back.
Videos/Photos: Kenneth Reece/WataugaOnline.com