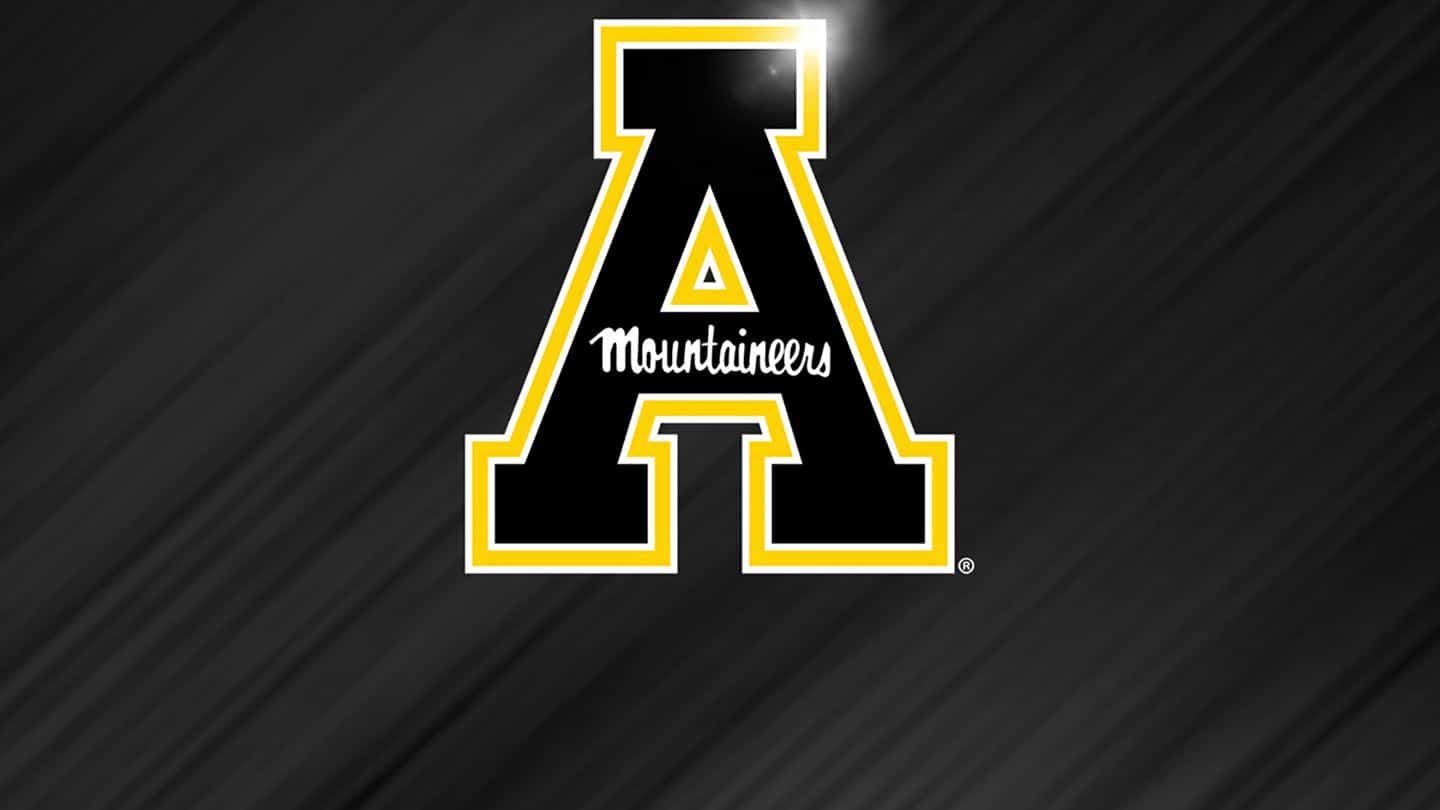 Last Updated on September 11, 2022 2:55 am
FINAL: App State upsets 6th ranked Texas A&M by a score of 17-14. App State improves to 1-1 on the season and will host Troy next Saturday.
For the first time since 2007 App State defeats a Top 10 team, the last of which was Michigan. Shawn Clark becomes the first App State Head Coach to defeat two ranked teams, Coastal Carolina when they were ranked 14th in 2021 and now today's game.
More stats and game recap to come on WataugaOnline.
Final stats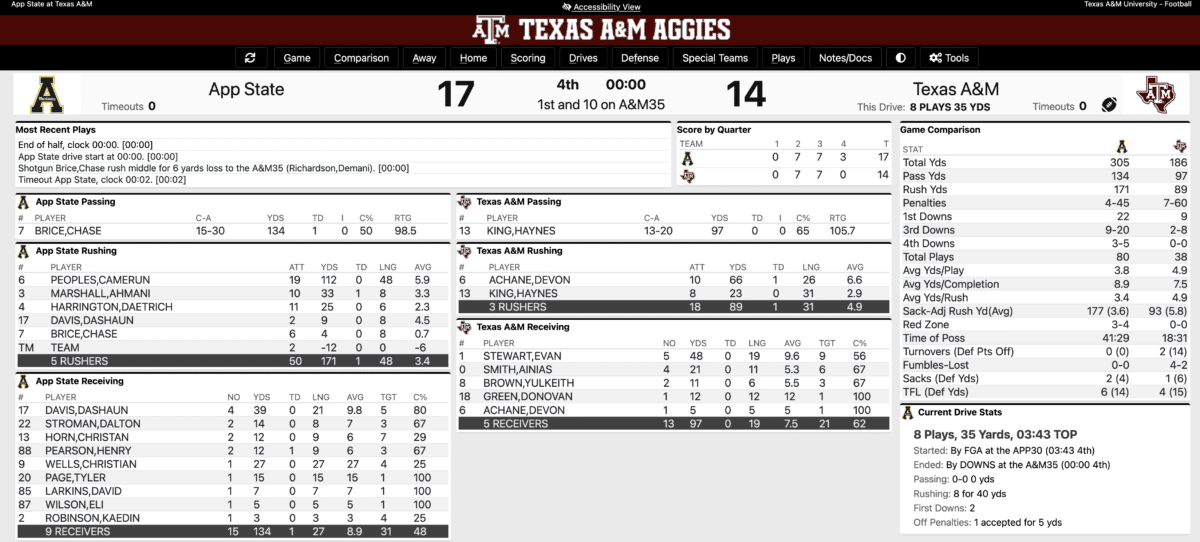 ---
By App State Athletics Strategic Communications
BRYAN-COLLEGE STATION, Texas — Howdy from College Station.
With another signature win, there's reason to celebrate all the way back to the High Country.
App State scored touchdowns after both turnovers forced by its defense, Michael Hughes kicked a tiebreaking field goal with 8:05 left and the Mountaineers finished strong to complete a 17-14 win against No. 6 Texas A&M in front of 92,664 fans at Kyle Field on a steamy Saturday afternoon in Texas.
It was App State's first victory against an AP Top 10 opponent since the 34-32 victory at No. 5 Michigan in 2007, when the Mountaineers were an FCS power.
App State has won four conference titles and six bowl games while delivering the most successful FBS-to-FBS transition in college football history, but Saturday's outcome was overdue for a program known for its giant-slaying. In fact, each of the Mountaineers' last seven games against Power Five programs have been decided by seven points or less.
Hughes capped a 16-play march that covered 9 minutes, 15 seconds with his first career field goal, a 29-yard kick, to give App State (1-1) a 17-14 lead midway through the fourth quarter. The Aggies (1-1) moved into scoring range but missed a 47-yard field goal with 3:43 remaining.
The Mountaineers' offensive line went to work after that, paving the way for a clock-draining drive that included Camerun Peoples' 48-yard run to the Texas A&M 12 with 1:36 remaining. From there, quarterback Chase Brice was able to kneel out the win and set off a celebration with App State players and coaches rushing to interact with the large crowd of fans who had traveled across the country to witness more history.
Jalen McLeod forced two fumbles on the same play and recorded a sack to lead a stingy defense, which limited the Aggies to only two plays in App State territory over the first 52 minutes. Texas A&M totaled nine first downs and 186 yards of offense as the Mountaineers possessed the ball for 41:29 of the game's 60 minutes.
DeAndre Dingle-Prince's first-half recovery of McLeod's two-fumble sequence led to Ahmani Marshall's short touchdown run, and Nick Hampton's recovery of a fumble forced by Dexter Lawson Jr. set up Chase Brice's third-quarter touchdown pass to tight end Henry Pearson.
McLeod registered 2.0 sacks, contributed to 6.0 tackles for loss by the defense, and safety Nick Ross had a team-high seven tackles. Offensively, Peoples finished with 112 rushing yards, and Brice threw for 130 yards on a mistake-free afternoon.
McLeod recorded a strip sack of quarterback Haynes King, then chased down the offensive lineman who recovered the fumble and ripped the ball away from him, too. Dingle-Prince recovered the second fumble at Texas A&M's 29-yard line, and Marshall finished a five-play drive with his first App Stat touchdown on a 4-yard run into the end zone.
Texas A&M answered back with a seven-play, 75-yard touchdown drive, highlighted by a third-and-14 completion for 31 yards to the App State 32 and Devon Achane's 26-yard touchdown. That led to the score being tied at 7-all going into halftime.
The Mountaineers and Aggies also traded rapid-fire touchdowns in the third quarter, as App State chewed up 6:22 with an 11-play, 62-yard touchdown drive after Hampton recovered the fumble forced by Lawson Jr. following a completed pass along the sideline. A 21-yard pass from Brice to Dashaun Davis, plus Brice's fourth-and-1 keeper for 6 yards to the Texas A&M 13, set up Brice's 9-yard touchdown pass to Pearson.
Immediately after that, Achane returned the kickoff for a 95-yard touchdown, but App State didn't let that momentum swing ruin its bid for a big win.