News
10th year anniversary noted of the passing of Watauga County Deputy William Mast Jr, killed in the line of duty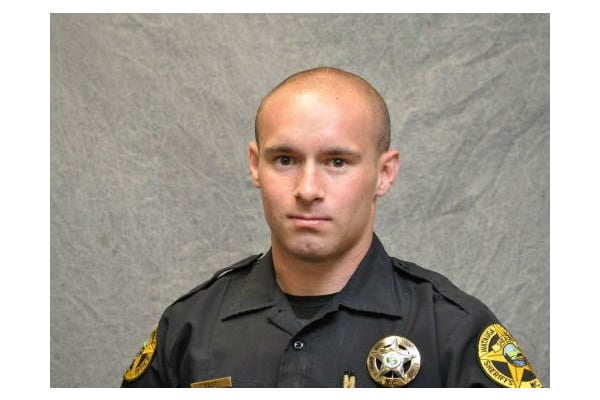 Last Updated on July 26, 2022 7:45 am
It's been 10 years since the untimely passing of Watauga County Deputy William Mast Jr. He was just 23 years old when killed while responding to a call in Deep Gap during the early morning hours of July 26, 2012.
At that time Deputy Mast became only the second officer of the Watauga County Sheriff's Department killed in the line of duty since 1952, and only the third officer to pass away while actively serving. Sadly, last year alone two Watauga County deputies were killed during a welfare check on April 28, Sgt. Chris Ward and K-9 Deputy Logan Fox.
Shortly after Deputy Mast's passing, his son was born just 17 days later. There has been a bridge dedication, his name added to the Fallen Officer's Memorial, an annual memorial foot race, and an annual memorial motorcycle ride established.
"It's still emotional to think about" is how WataugaOnline.com began when reaching out to Sheriff Len Hagaman about his thoughts as the milestone is remembered.
"Yes, indeed it is emotional roller coaster, just last week we found ourselves, informally conversing with Will's widowed wife, Paige, in the hallway of the Watauga County Sheriff's Office; who was there to discuss the upcoming "Hunter's Heroes" annual event.", Sheriff Hagaman began.
"Sadly, the welcoming visit by Paige and Hunter also brought into focus that this July 26, 2022, will mark the 10th year anniversary of Will's "End of Watch.", he went on to say.
A pivotal moment was noted by Sheriff Hagaman regarding William's son Hunter. "This anniversary was further underscored by our seeing 10-year old Hunter Mast in his baseball uniform. Hunter was never seen, nor held in the arms of his father."
On Tuesday the Sheriff's Office Deputies and Detention Center Officers will pause for a moment of silence and place a wreath at the Watauga County Law Enforcement Memorial.
Sheriff Hagaman concluded his thoughts by saying, "Be assured to know your brothers and sisters have not forgotten you. Rest In peace William – job well done. May God continue to hear your, and our prayers, and continue to wrap your protective arms around Paige and Hunter."