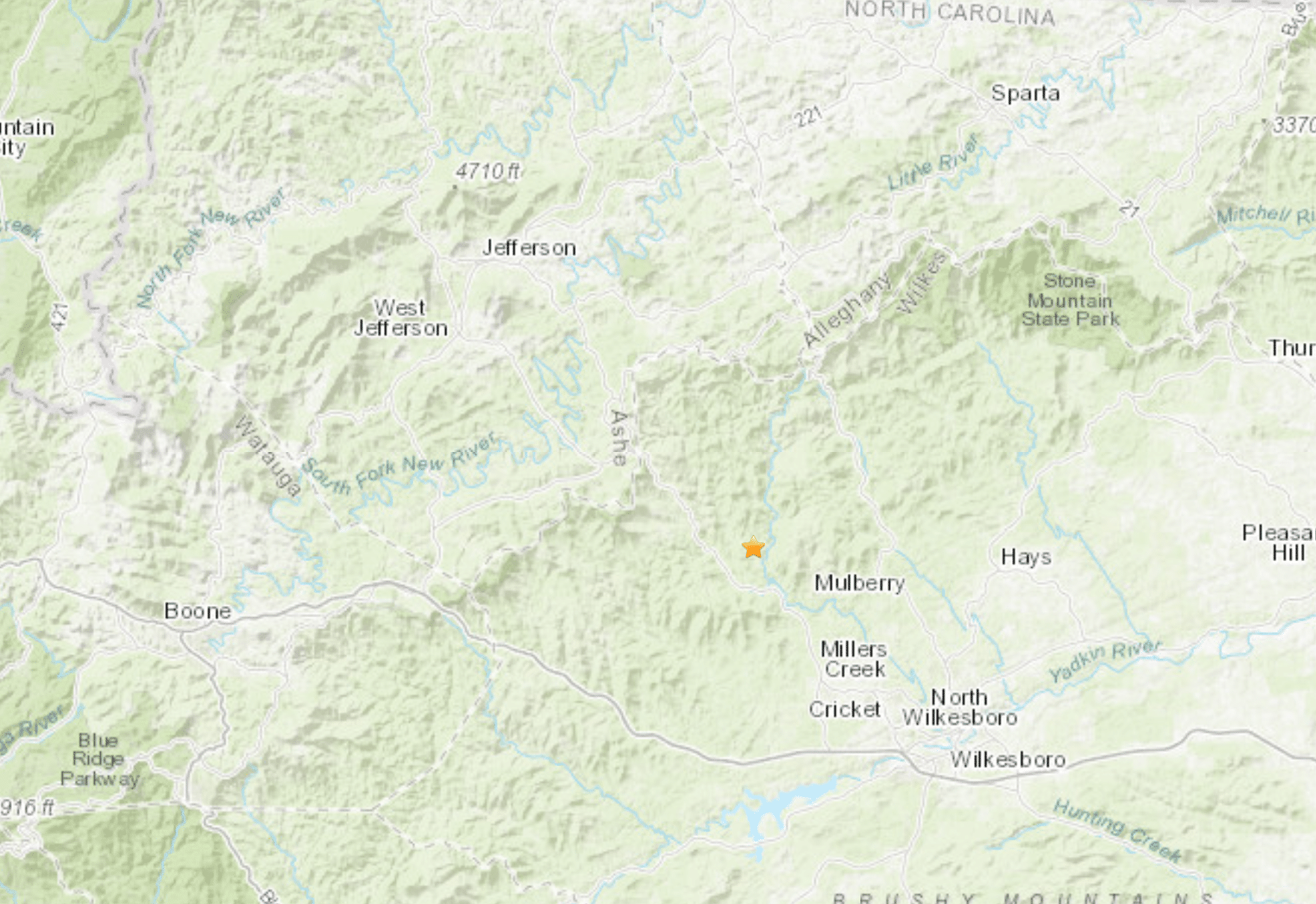 Last Updated on March 16, 2020 9:34 am
An earthquake east of Boone was recorded in Wilkes County on Sunday.  
The 1.9 quake was centered at 5.7 miles north north-west of Millers Creek and 21.9 miles east of Boone at 4:37 pm, according to the United States Geological Society. 
The last time an earthquake was recorded close to Boone was on October 5, 2019 when a 2.1 magnitude was recorded near Blowing Rock.
For more information on the history of earthquakes in the High Country visit the High Country Earthquake History page.
Graphics: USGS