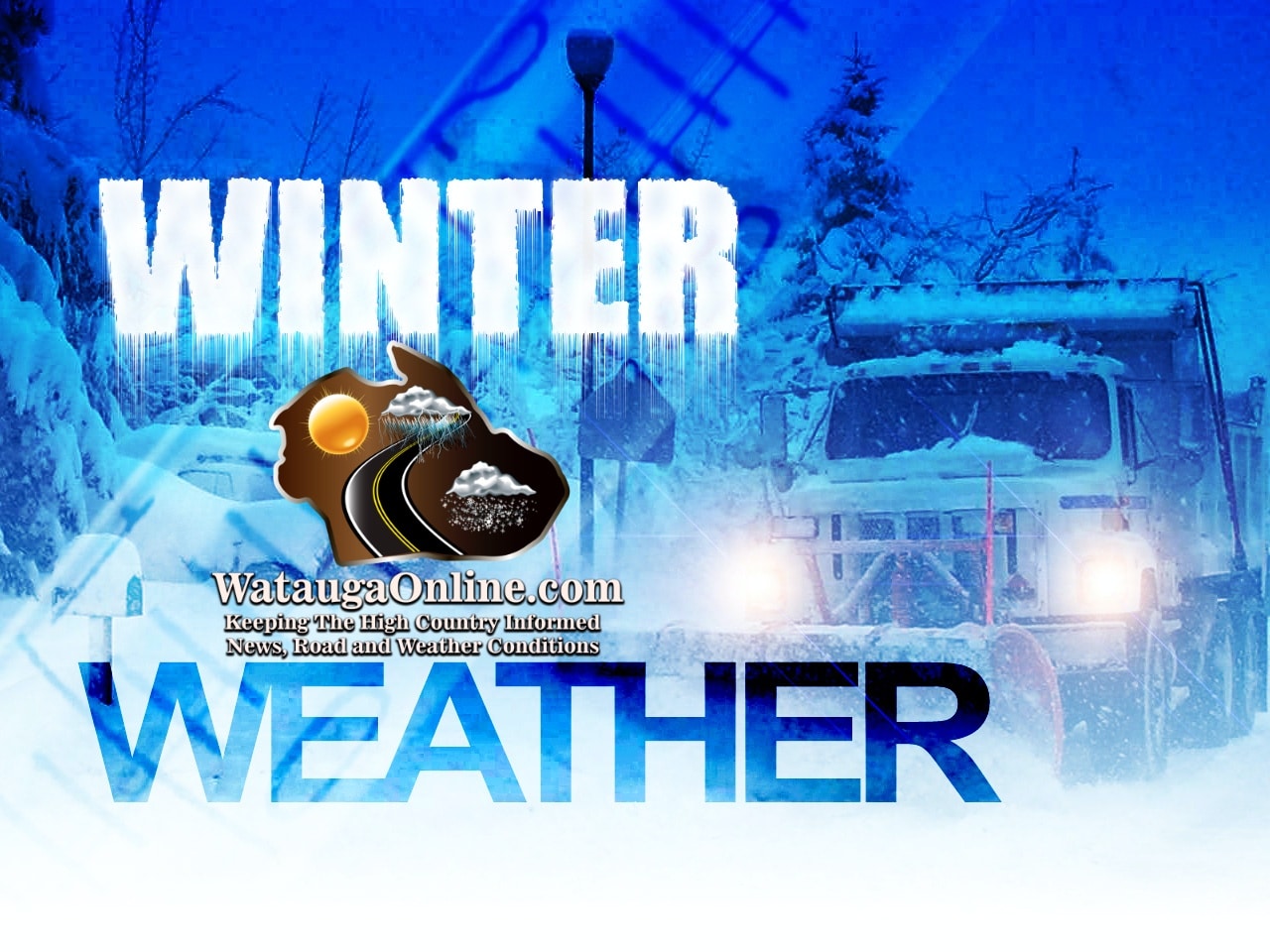 Last Updated on January 7, 2021 11:29 am
UPDATE – Winter Storm Warning has been issued. More details available at this link.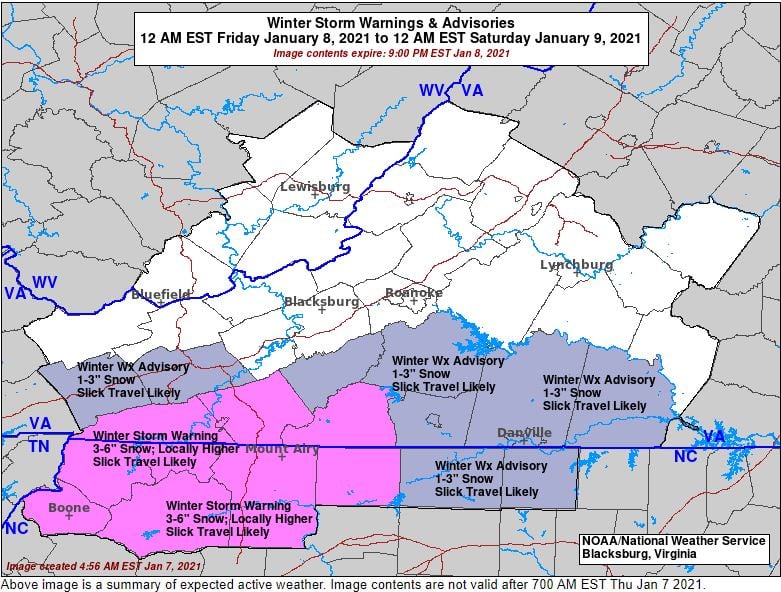 ---
The High Country is in line for another round of winter weather as a storm system moves in early Friday morning. As is often the case with winter storms, snow totals could vary depending on if the system tracks farther north or south.
As of Wednesday morning, the National Weather Service (NWS) said that mainly along and south of the Virginia/North Carolina border would see the highest impacts based on model guidance. Though NWS states that generally 2-4 inches, and maybe a few higher amounts, are expected for the High Country, it is again worth noting that amounts could and likely will change depending on how far north the storm tracks.
WataugaOnline.com will continue to update as forecast totals, and the storm impacts, become more clear as Friday approaches.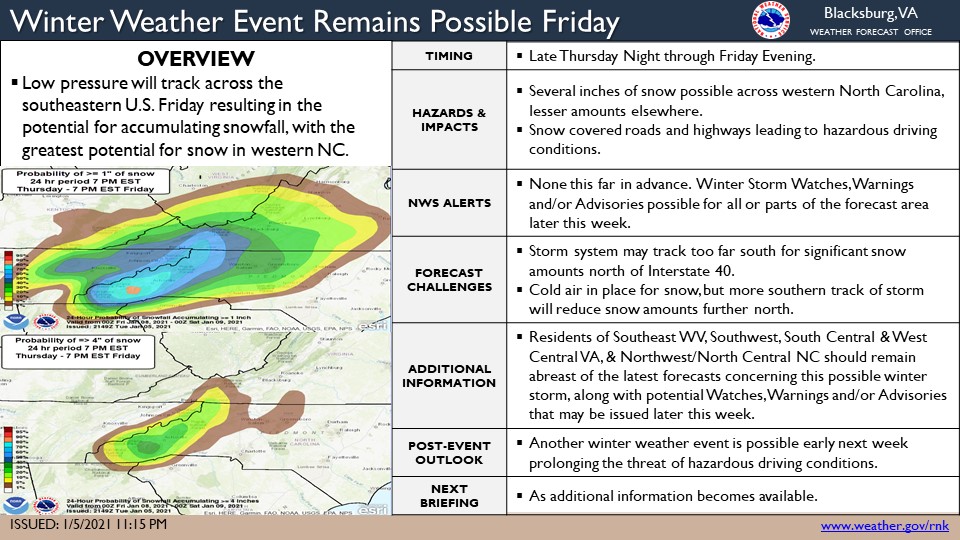 Graphics: Brad Panovich – Chief Meteorologists NBC Charlotte