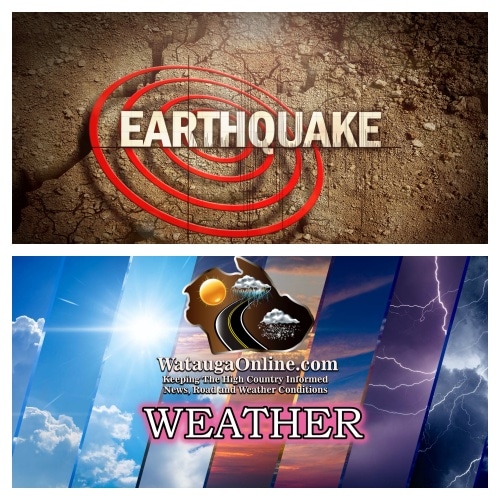 Last Updated on August 18, 2021 2:27 pm
A wild and eventful Tuesday brought just about everything to the High County and the region.
The events began with a 2.7 magnitude earthquake, centered at 3.5 miles North of Morganton and 11.8 miles SouthWest of Lenoir, at 9:19 am.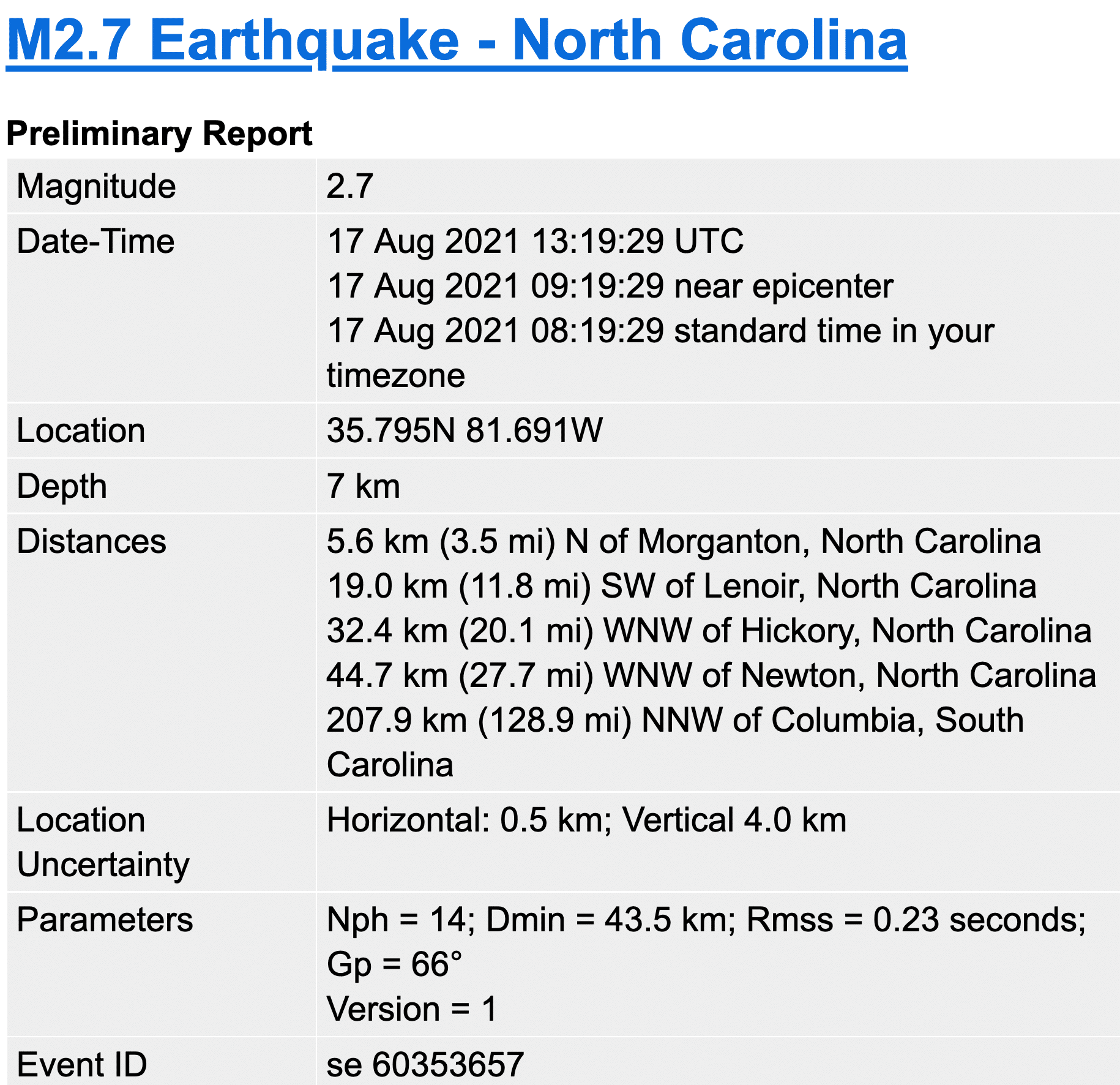 Remnants of Tropical Storm Fred would dominate the rest of the weather day. A flurry of flash flood watches, tornado watches, tornado warnings and flash flood warnings were issued by the National Weather Service offices out of Blacksburg, Virginia, and Greenville-Spartanburg, South Carolina.
In total there were 14 Tornado Warnings issued by NWS Blacksburg and 37 by NWS Greenville-Spartanburg over their respective forecast regions. New daily records regarding Tornado Warnings were set for western North Carolina. The NWS Blacksburg forecast area includes Watauga, Ashe & Wilkes. The NWS Greenville-Spartanburg forecast area includes Avery and Caldwell.
Breaking down the watches and warnings issued on Tuesday August 17, 2021:
Keep in mind that a Watch means that the potential exists for the development of severe weather, depending upon the specific type of watch issued. A Warning means that severe weather has been spotted or detected on radar.
Flash Flood Watches
1 for Wilkes
1 for Watauga
1 for Ashe
1 for Avery
Flash Flood Warnings
1 for Avery, which got time extended
1 for Watauga, which got time extended
1 for Wilkes
1 for Ashe
Tornado Watches
2 for Wilkes
2 for Watauga
2 for Ashe
2 for Avery
Tornado Warnings
5 for Wilkes
6 for Caldwell
5 for Avery
0 for Watauga
0 for Ashe
More details about the Tornado Warnings will be posted after being confirmed by the National Weather Service if there were actual tornados other than being Doppler Radar indicated. For more about the history of Tornadoes in the High Country visit the High Country Tornado Data page.
Check here for the 48-hour precipitation reports.