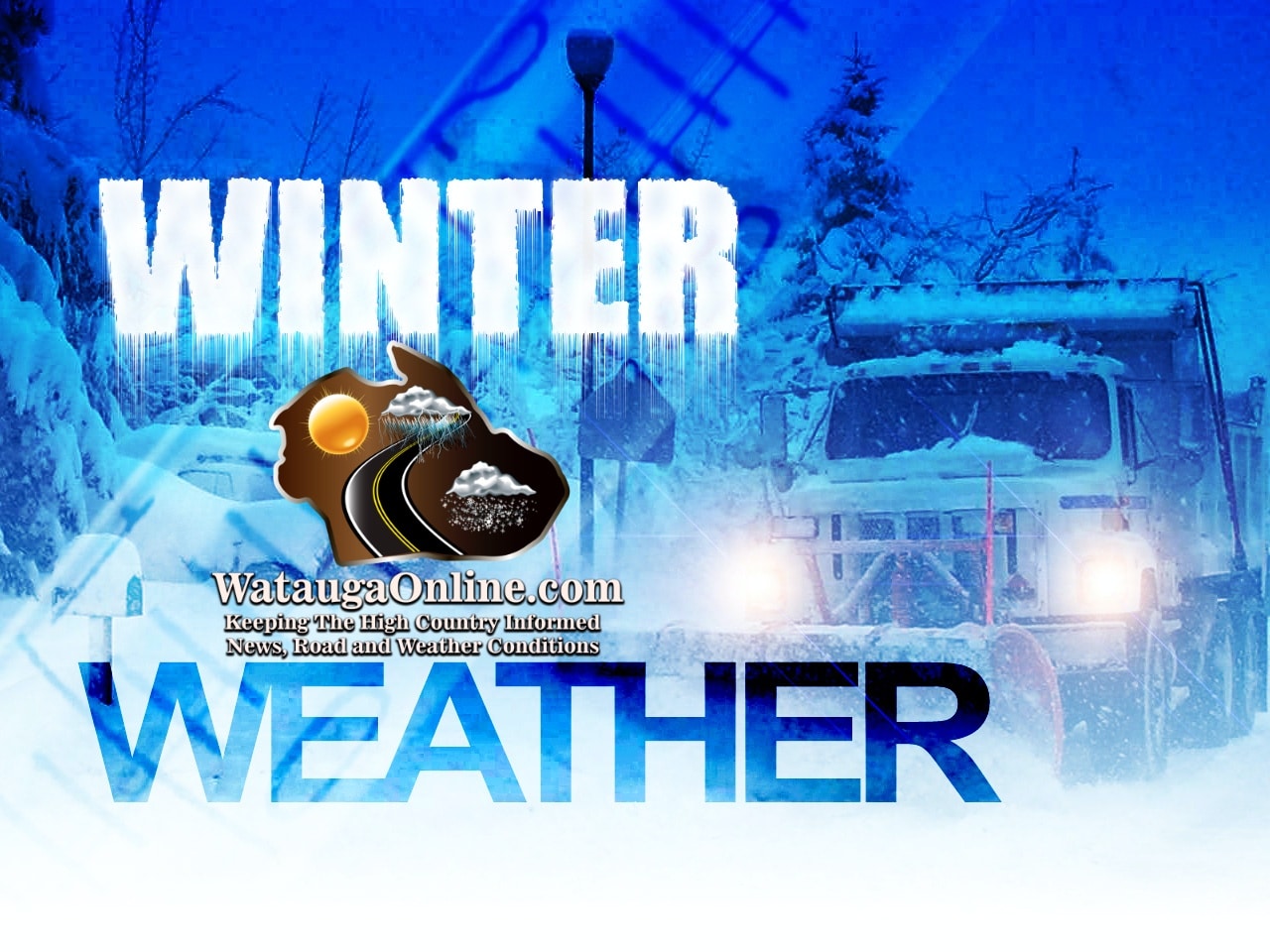 Last Updated on April 8, 2022 5:07 am
The return of winter weather is on tap for the High Country this weekend. Though not totally unexpected for this time of year, it will still be a shock to the system after high temperatures reached the lower 70s on Wednesday.
Before any winter weather begins, sunshine then rain is forecast for today (Friday) according to the National Weather Service (NWS). High temperatures only in the upper 40s with wind gusts up to 25 mph are also in store today.
Snow will begin to mix with rain this evening, according to NWS. The highest elevations are expected to see the most totals during this event. A Winter Weather Advisory has been issued for Avery County until 2am Sunday where some locations could get as much as 4 inches of snow. Most other locations could see light accumulations and maybe up to an inch, according to NWS.
Wind gusts up to 30 mph are expected tonight, up to 35 mph on Saturday, up to 40 mph on Saturday night and up to 35 mph on Sunday.
Low temperatures are forecast to be in the upper 20s tonight and Saturday night, upper 30s for Sunday night.