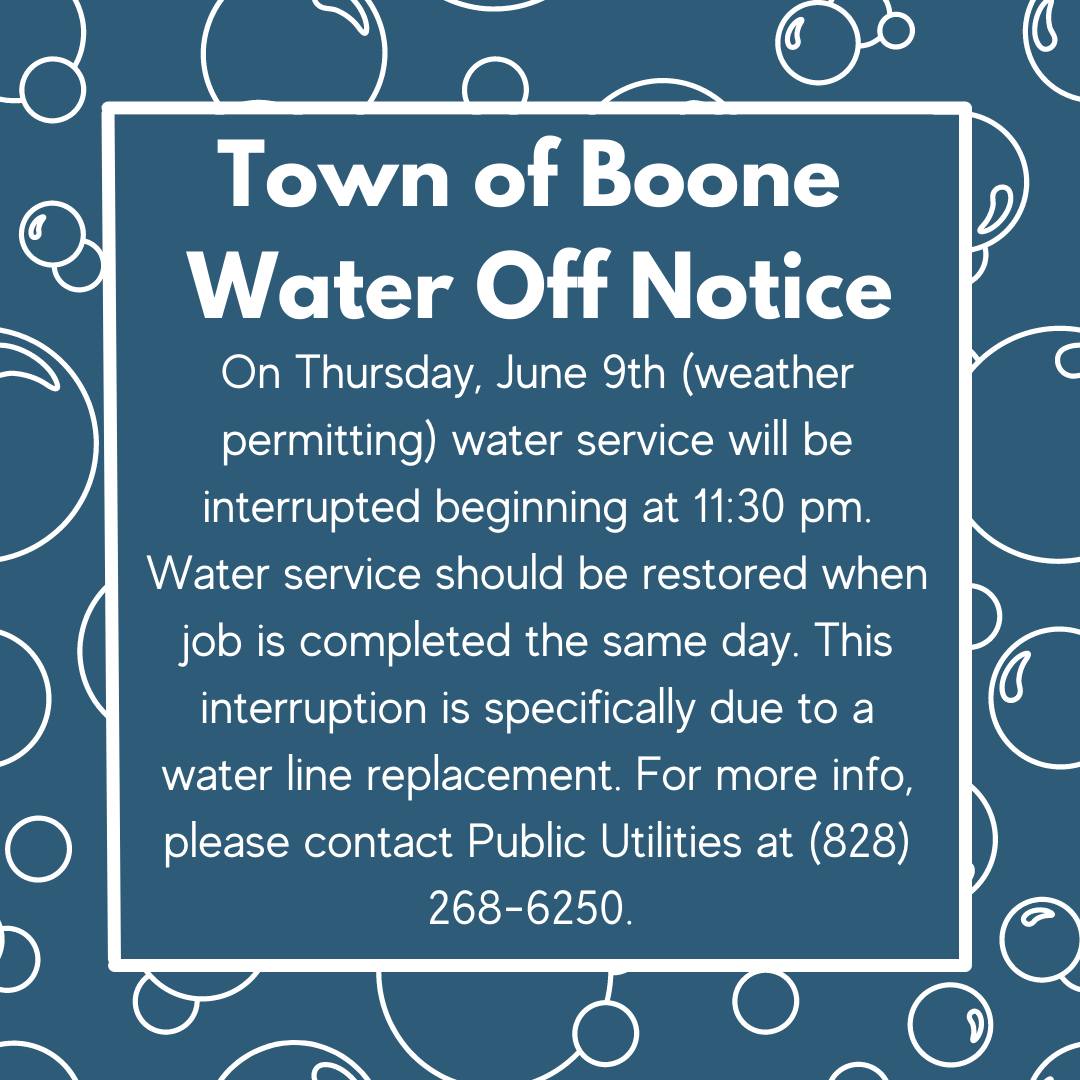 Last Updated on June 8, 2022 11:28 am
On Thursday, June 9th, (weather permitting) water service will be interrupted beginning at 11:30 pm. Water service should be restored when job is completed the same day. This interruption is specifically due to a water line replacement. Streets affected are the following:
– Westbrook Drive
– Cherrybrook Drive
– Council Street
– Cherry Drive
Road will be closed on King Street from College Street to Cherry Drive.
We apologize for any inconveniences this will cause. We are notifying you now so you will have an opportunity to plan for this temporary shutoff of service. To avoid additional inconveniences, we offer the following suggestions:
1. Due to the periodic interruption of service, you may want to draw out some water to have on hand for drinking and cooking.
2. If you have an electric hot water heater or if your gas heater is not automatic with thermostat control, it is advisable to turn off the hot water heater until after water service has been restored.
3. If you leave the premises before water has been restored, make sure that all faucets and water taps are shut off and all drains and sink waste lines are open and not blocked.
4. If you have a refrigerator, which is water-cooled be sure to shut it off as soon as the water is turned off and do not operate it until water service has been restored.
You may experience some "banging" in the pipes when water service is restored. This is due to air that has entered the pipes. It is no cause for alarm. Also, the water may appear cloudy. This is also caused by air in the pipes. What you see are actually many tiny air bubbles. This discoloration should clear up after the water runs for a few minutes.
Contact Public Works at (828) 268-6250 should you have any further questions.