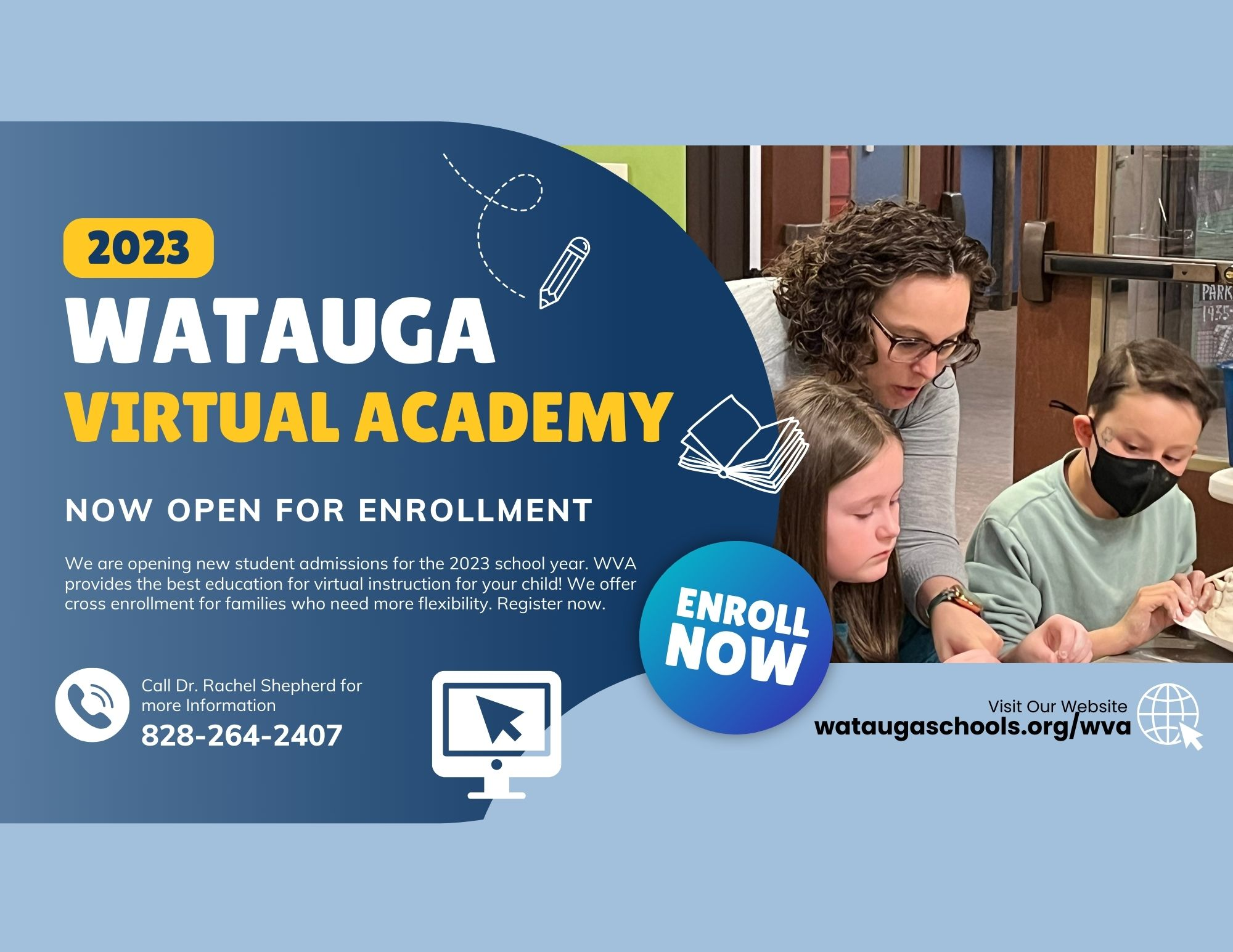 Last Updated on September 13, 2023 10:00 am
The Watauga Virtual Academy is now enrolling students in grades 4-8 for the 2023-24 school year! Our amazing staff offers a high-quality education in an academically-rich learning environment with greater flexibility for families.
Students can enroll full-time or part-time, and those who enroll in at least 2 courses are eligible to participate in middle school athletics in Watauga County. Enrollment is open to families in Watauga and surrounding counties.
To learn more, contact Dr. Rachel Shepherd at 828-264-2407.