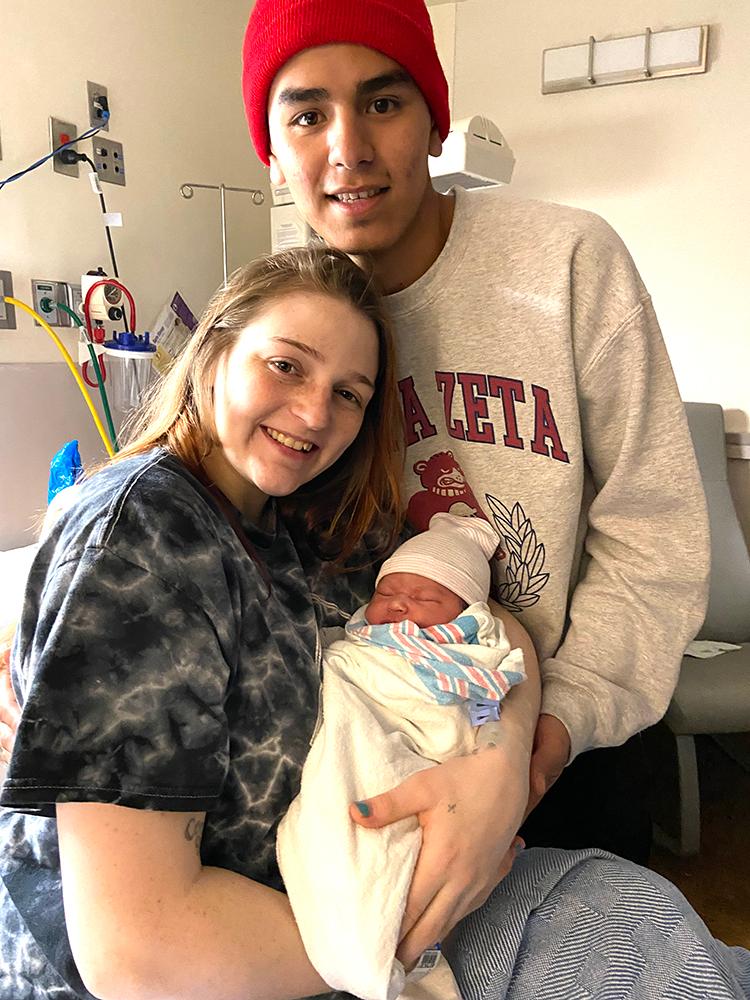 Last Updated on January 2, 2022 4:46 pm
BOONE, NC (January 2, 2022) – Watauga Medical Center's John R. Marchese Birthing Center welcomed their first baby of 2022 early Sunday morning.
Lydia Amara Torres was born at 3:41 am to Ashley Stout and Alex Torres of Boone. She weighed 7.9 pounds and was 19 inches long.