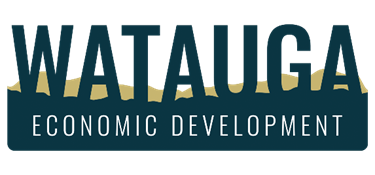 Last Updated on October 10, 2023 11:50 am
BOONE, NC – During its scheduled meeting Tuesday, October 3rd, the Watauga County Board of Commissioners granted approval for the Watauga Economic Development Commission to conduct a comprehensive study and analysis of childcare in the county. The approval came along with a funding allocation from Watauga County's Economic Development Capital Reserve account to fund the project. The private sector is also contributing, as Appalachian Commercial Real Estate and Blue Ridge Energy have also pledged funds towards the study.
The study will be conducted by Dancy Research, a North Carolina-based economic development research firm, who recently conducted a similar study for the Wilkes County Economic Development Commission. Cindy Dancy, Owner and Principal, will team with Dr. Pamela Shue, an Associate Professor for in the Department of Family and Child Studies at Appalachian State University to conduct the research. They will use a collaborative and economic approach to gather pertinent information from statistical sources and stakeholders, identify gaps in service, and make recommendations of action steps to fill those gaps. The full study is projected to take seven months to complete.
"The childcare shortage is not just a family or education issue, it also directly affects economic development," said Joe Furman, Director of Economic Development for the Boone Area Chamber of Commerce. "Childcare shortages keep people out of the workforce, prevent employers from finding and retaining employees, and could prevent businesses from choosing to locate here."
Information gathered from the childcare study will prove valuable when seeking grants or other funding and in recruiting providers, as well as equipping community partners with updated, accurate numbers to speak to challenges and opportunities within the early childhood development landscape.
During its annual retreat in May, the Watauga Economic Development Commission included childcare as one of its top three priorities for the foreseeable future. The Watauga EDC and Boone Area Chamber of Commerce have been working alongside The Children's Council of Watauga County on various initiatives over the years, including Elevate Watauga, which is a community effort to enhance supports for families while increasing access to affordable, high-quality infant and toddler childcare.
For more information about Watauga Economic Development, please contact Joe Furman at 828-264-3082 or by email at joe@boonechamber.com.