Last Updated on June 14, 2016 9:07 pm
*Editor's note – I've had the opportunity to get to know Dr. Scott Elliott both professionally and personally. His dedication and commitment to improving the Watauga School System has been felt from the day he was hired. From a professional standpoint he is always timely to respond to media inquires, and often during the winter provides my outlets with information starting as early as 3am. Having worked in local media for a number of years, I recall a time when getting timely information was difficult at best.  I commend the Watauga County Board of Education for recognizing his leadership and value to the education to the children of our county – Kenneth Reece*
The Watauga County Board of Education held their monthly meeting on Monday night, which included recognizing the system's Child Nutrition Director, extending Dr. Elliott's contract and hiring the North Carolina Teacher Of The Year 2015-16.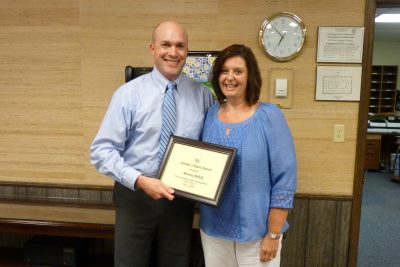 Child Nutrition Director Monica Bolickwas recognized with the Servant's Heart Award for her outstanding service and leadership.
Dr. Elliott praised Bolick for her work, noting that her job demands high level skills in planning, budgeting, and management.  "Her job is a lot like running a small chain of restaurants but with more regulations and a smaller budget than she would have in other settings. And when personnel turnover left her short staffed this year, she has consistently stepped right in and worked to prepare or serve food for students. She doesn't ask her personnel to do anything she's not willing to do herself."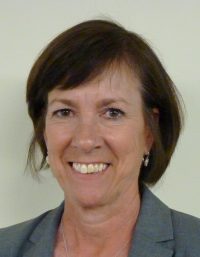 The Board approved the appointment of Nancy Zeiss as the director of technology for WCS.
Dr. Elliott noted that Ms. Zeiss is extremely well qualified for the position and was the highest rated candidate from among a very strong pool of applicants.
He commented that  "Her background includes extensive experience in both technology and instructional support in our own school system, as well as 10 years in private sector IT. I am excited about the leadership she will bring to our technology initiatives, which are an increasingly important aspect of how we deliver high quality instruction for students."
She has been employed with the Watauga County Schools for 15 years. Zeiss said "I'm honored and very grateful" for the opportunity "and I can't wait to get started."
The Board announced that it had extended Dr. Elliott's employment contract by two years. He is now under contract through June 30, 2020.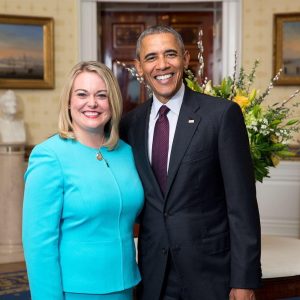 North Carolina  2015-16 Teacher of the Year Keana Triplett will join the English faculty at WHS.  She is a National Board Certified teacher who has taught English at Ashe County High School since 2005. She was recently honored at the White House, joining "Teachers Of The Year" from across the nation.