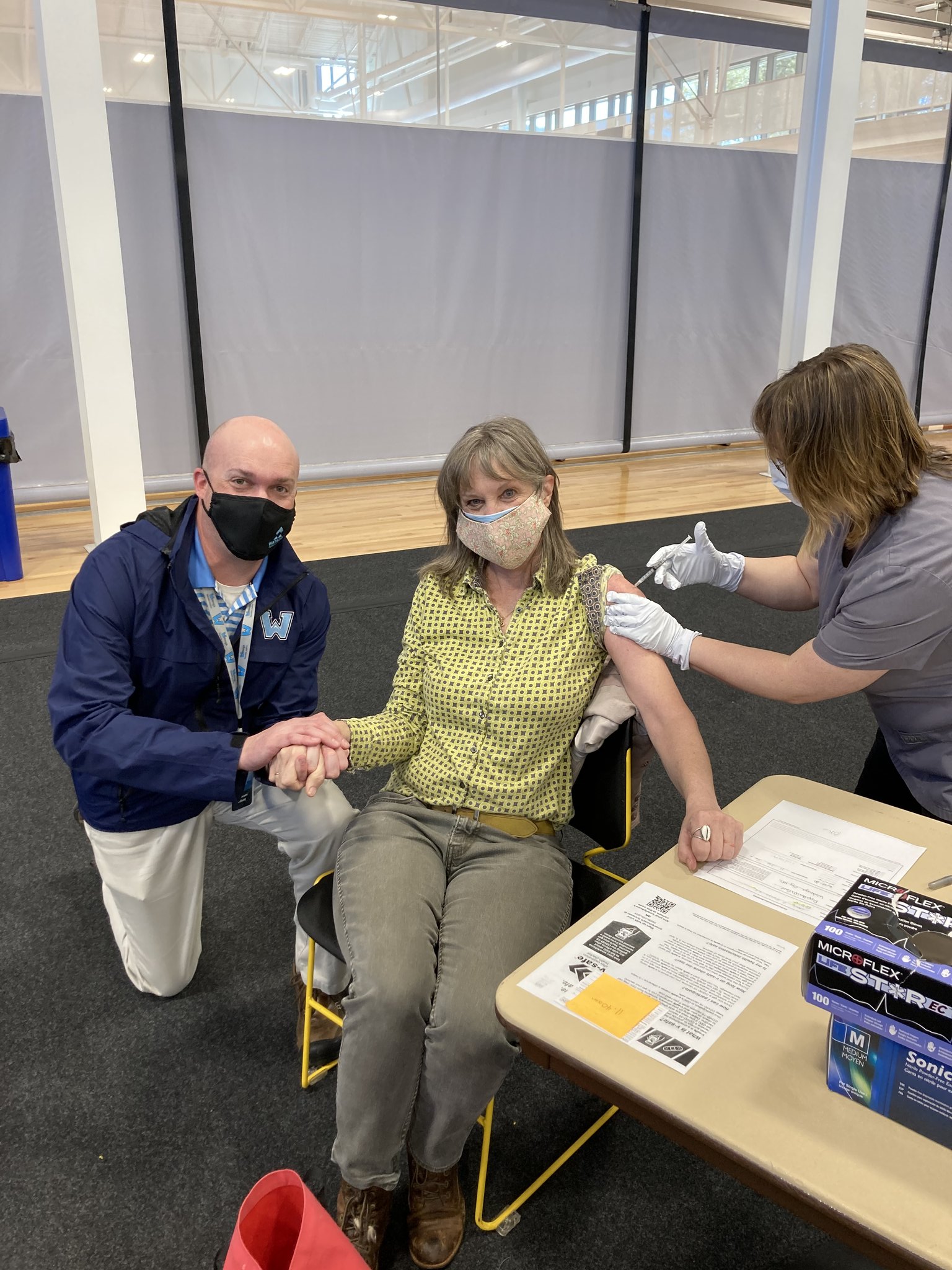 Last Updated on February 24, 2021 6:49 pm
Employees of the Watauga County Schools system received their first COVID-19 vaccine today. More than 600 employees, which represents around 93% of the staff, took part in the event.
Dr. Scott Elliott, Superintendent of Watauga County Schools, stated to WataugaOnline.com in a previously published article on February 19, "We have been planning since early January for the possibility of providing vaccines for our teachers. I sent out a sign up sheet and immediately received about 600 responses. We have approximately 700 employees. Some of our employees have already been able to get their vaccines (nurses and some of our older employees) while some other employees are still undergoing treatment for a recent COVID diagnosis and need to wait a little longer before receiving the vaccine."
The second vaccine is set for Friday, March 26.
Below are reactions via twitter from some Watauga County Schools staff members.