Last Updated on September 28, 2017 4:19 pm
The look of the classroom is constantly evolving; It is increasingly collaborative and interactive; it is always changing and adapting to technology and learning in new ways, and sometimes — like for Watauga County Schools Middle-Schoolers on Watershed Field Day — it's knee deep in the Watauga River.
Last week students from across the Watauga County Schools gathered at Valle Crucis Park over two days to study their local hydrosphere with the help of scientists from Appalachian State University, teachers and volunteers.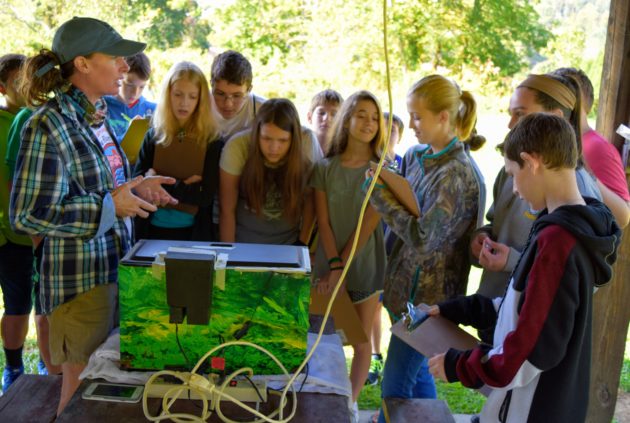 An ongoing partnership with App State, Watershed Field Day plays an important role in middle school science instruction in Watauga County Schools. In their science classes, students are tasked with developing an understanding of their local hydrosphere, and WCS teachers waste no opportunity to take advantage of their natural resources to get their kids outdoors.
WCS Director of Middle Grades Instruction Meredith Jones said that providing students an opportunity to get direct experience with an area of study could often help them genuinely engage with content in a way they might not in the classroom.
"It is absolutely essential to have students do hands-on work in their science classes," Jones said. "It gives them a deeper understanding of the part they play in their environment and offers them opportunity to question and evaluate it. Field work offers students the opportunity to see science careers in action and see how science concepts they learn in the classroom play out in a practical setting."
Visiting several different stations set around Valle Crucis Park, students got practical instruction in everything from stream ecology and water conservation to fish biology, macroinvertebrates and aquatic insects.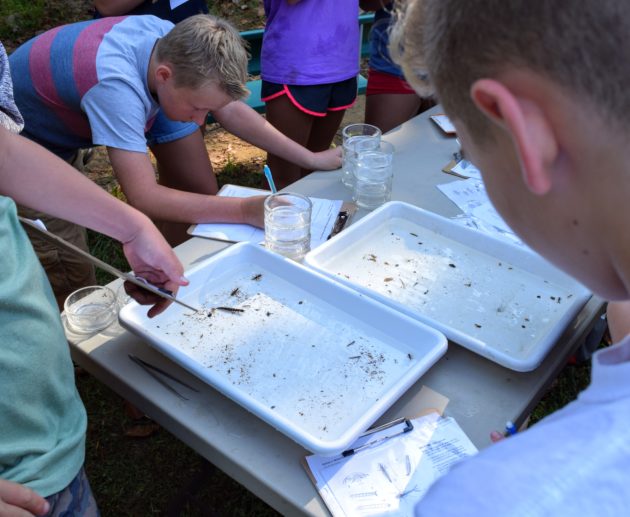 Mabel School science teacher Pace Cooper said Watershed Field Day offered his students the opportunity to engage more fully with the content they were already learning in the classroom.
"Hydrosphere day allowed our students hands-on opportunities to connect their lives to curricular objectives including watersheds, physical and biological properties of water, water quality, stream restoration and conservation, waste water management and stewardship," Cooper said. "Authentic, immersive hands-on experiences provide learning opportunities not always available in a traditional classroom."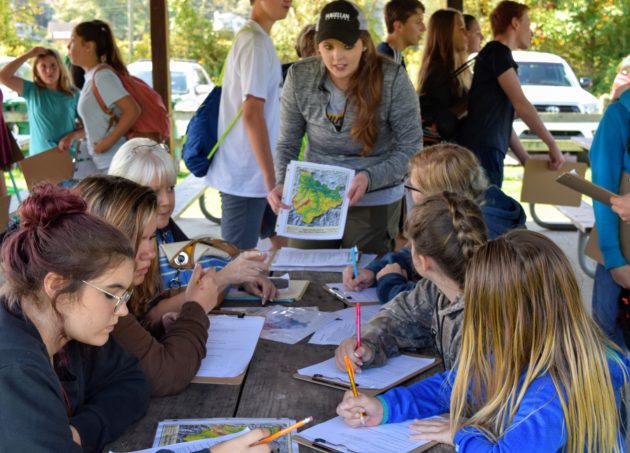 Echoing Cooper's sentiments, Jones added that Watauga County Schools teachers are fortunate to have access to a great level of natural resources.
"It means so much for our students to see the practical application to the world right outside their back door," Jones said. "We are so fortunate in the High Country to have so many natural resources around us, and places where we can demonstrate science in action. Our teachers consistently make efforts to have the community be a part of our science instruction so that students can see the relevance to their lives and the environment around them."
For more on the things happening in classrooms around Watauga County Schools, visit www.wataugaschools.org.