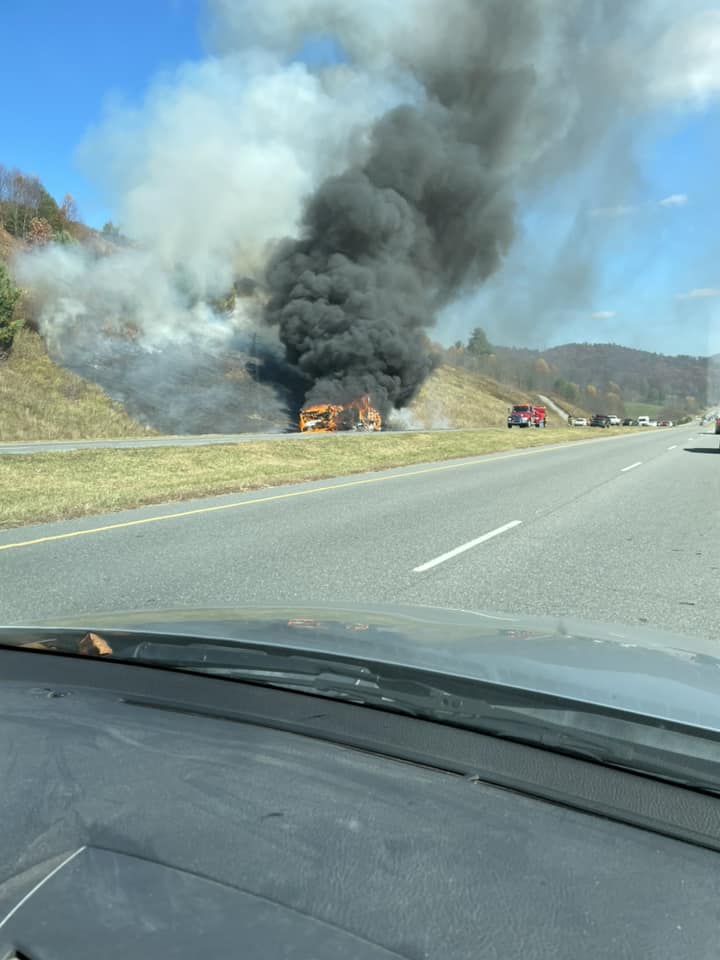 Last Updated on October 30, 2023 12:53 pm
Multiple fire departments and agencies responded to a brush fire caused by a vehicle fire on Sunday afternoon.
The fire, which started as a fully involved vehicle fire near Brownwood Road, was dispatched out at 1:15 p.m. The fire quickly spread to the bank that joined the road, according to Emma Ward with Watauga County Fire Marshal's Office.
The fire traveled approximately 5 acres before being put out, according to Ward. There were no injuries and the RV was a complete loss, the fire is still under investigation at this time. The scene was cleared by all departments just before 4 p.m.
Deep Gap Fire, Boone Fire, Meat Camp Fire, Fleetwood Fire, Watauga County Rescue, Watauga County Sheriff's Office, Forest Service, and Watauga County Emergency Services all responded to the scene.
Photo: Marty Stockamp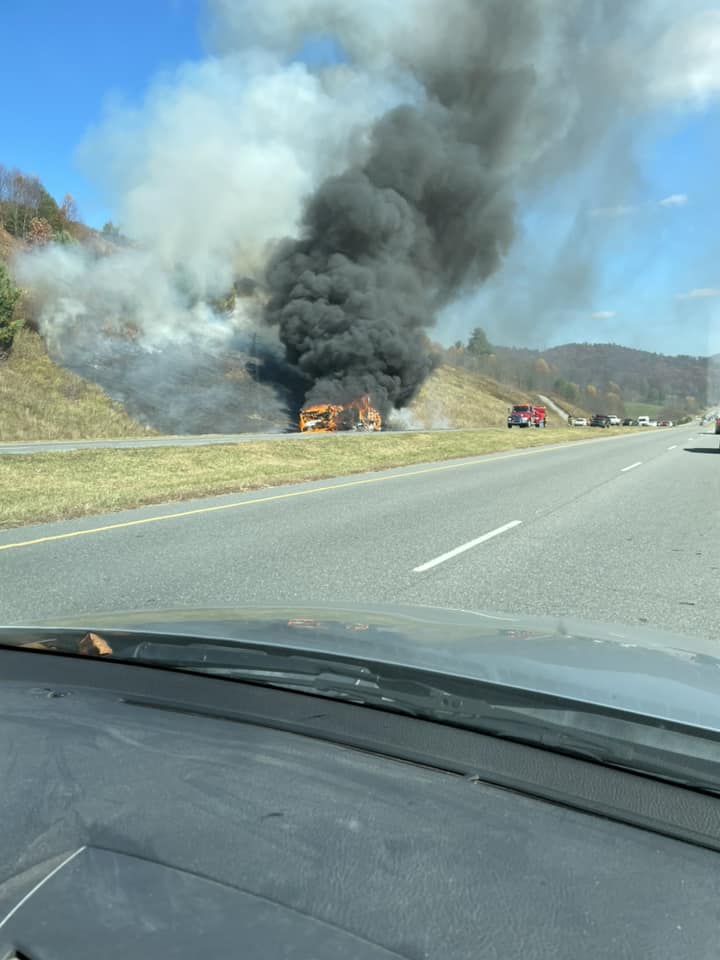 Photos: Catherine Mikkola