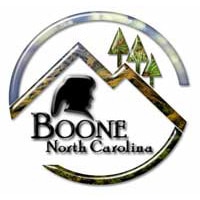 Last Updated on June 15, 2022 4:18 pm
The Town of Boone is undergoing the process of hiring a new Town Manager for the Town of
Boone. Over thirty applications have been received for this position. After reviewing the
applicants, the Town of Boone has selected six to continue with the interview process.
A community panel is being formed to assist with the selection process. The panel will consist
of the following community members:
● Andy Hill, Watauga Riverkeeper and High Country Regional Director of MountainTrue;
● Dr. Rennie Brantz, former Boone Town Council Member, and former Mayor;
● Daniel Cook, Former board member of the Tourism and Development Authority;
● Loretta Clawson, Former Mayor and Boone Town Council Member;
● Sam Furgiuele, the Town of Boone's Town Attorney for 13 years and Former Boone
Town Council Member;
● Lynn Patterson, Appalachian State University's University Program Specialist and
Communications and Outreach; and
● David Jackson, President & CEO of the Boone Chamber of Commerce
Current Boone Mayor, Tim Futrelle, is working with Dale Presnell, Director of Human
Resources, on developing a schedule for the community panel to begin its process. Additional
information will be provided, as the process unfolds.