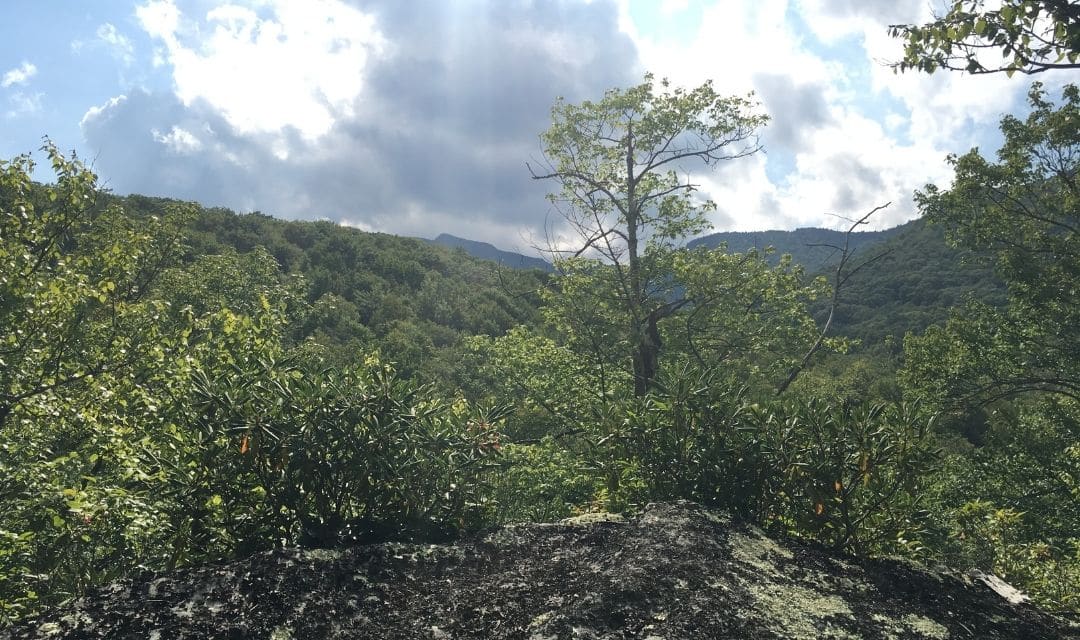 Last Updated on March 1, 2022 12:49 pm
Protecting the Florence Boyd Home / Asutsi Trailhead Property in Watauga County was a final wish of a generous family.
This tranquil plot is 41 acres just north of the Caldwell County line and full of purpose. Nestled in the area nicknamed "The Little Parkway," the forested land can be seen from Grandfather Mountain State Park, the Blue Ridge Parkway and Highway 221.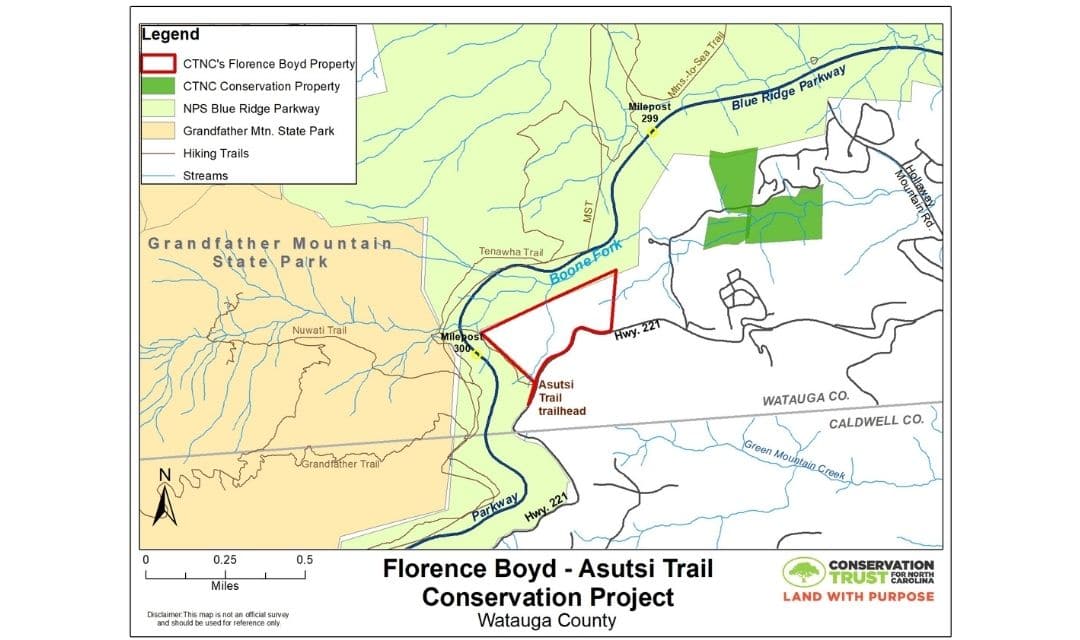 While these acres have conservation value, it is also a piece of North Carolina history. This property is named for native daughter and nurse Florence Boyd. This is where she founded the Florence Boyd Home for Crippled Children, a nature-based therapy center for physically-challenged children who had few treatment options in the 1930s and '40s. Ms. Boyd served as the only medical professional and midwife in the area for years, and old-timers will regale you with stories of her courage and compassion. In addition, the remnants of her roadside store and cabin remain on site.
Protecting this property means safeguarding our clean water. The creeks flowing from the property meet up with the Boone Fork. We can reduce the impacts of floods exacerbated by climate change through forever preserving this land. The protected forestlands also offer carbon sequestration.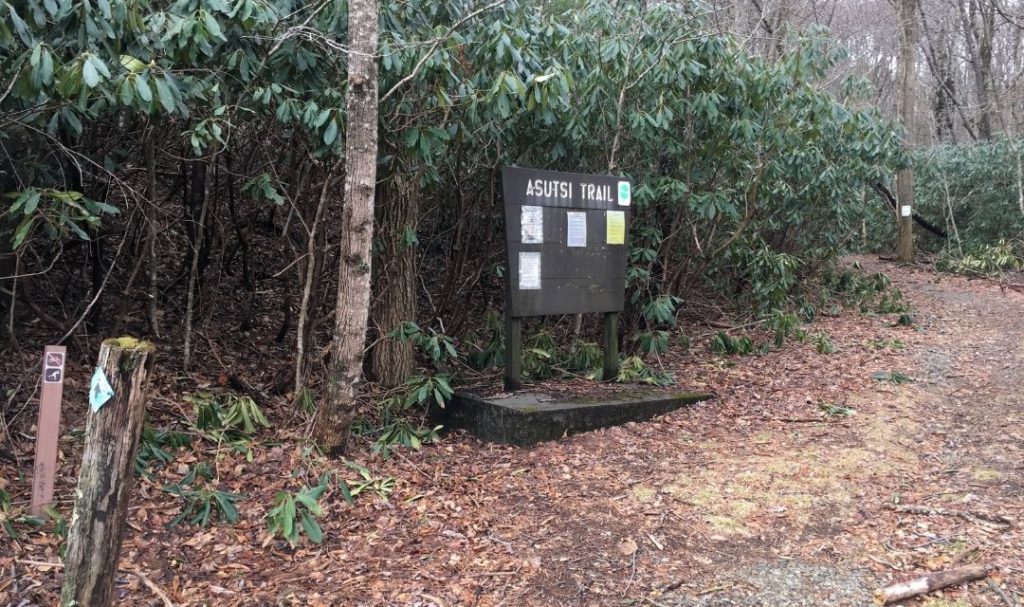 This land deal also ensures that the Asutsi Trail is uninterrupted. A-Su-Tsi is a Cherokee term meaning "to bridge," which accurately describes this 0.4-mile connector from Hwy. 221 to the Tanawha Trail and the Grandfather Mountain State Park trail network. The Asutsi Trail offers access to popular hiking trails along the Blue Ridge Parkway. It is the only entry point to the network of trails on the east side of Grandfather Mountain during winter closures of the Parkway.
"Successful conservation of the Florence Boyd tract honors the legacy of Ms. Boyd, protects water quality in a pristine stream, eliminates the risk of unsightly development, affords protection to 41 acres of forestland, and preserves an opportunity for additional recreation amenities. We are grateful to our generous supporters and the Blue Ridge Parkway for ensuring permanent protection of this unique property," said Chris Canfield, CTNC Executive Director.
CTNC intends to transfer the Florence Boyd tract to the National Park Service, so it may someday provide a larger and safer parking area for users of the Asutsi Trail that begins on Park Service land just a few feet from this property.
Funding for this project was made possible by the NC Land and Water Fund and support from Fred and Alice Stanback. Special thanks to partners The Florence E. Boyd Home Foundation, the Hughes family (Linville, NC), Blue Ridge Parkway.
Thank you to everyone who made this conservation project possible. If you'd like to learn more about adding your property to a legacy of conservation contact Land Protection Director Rusty Painter.