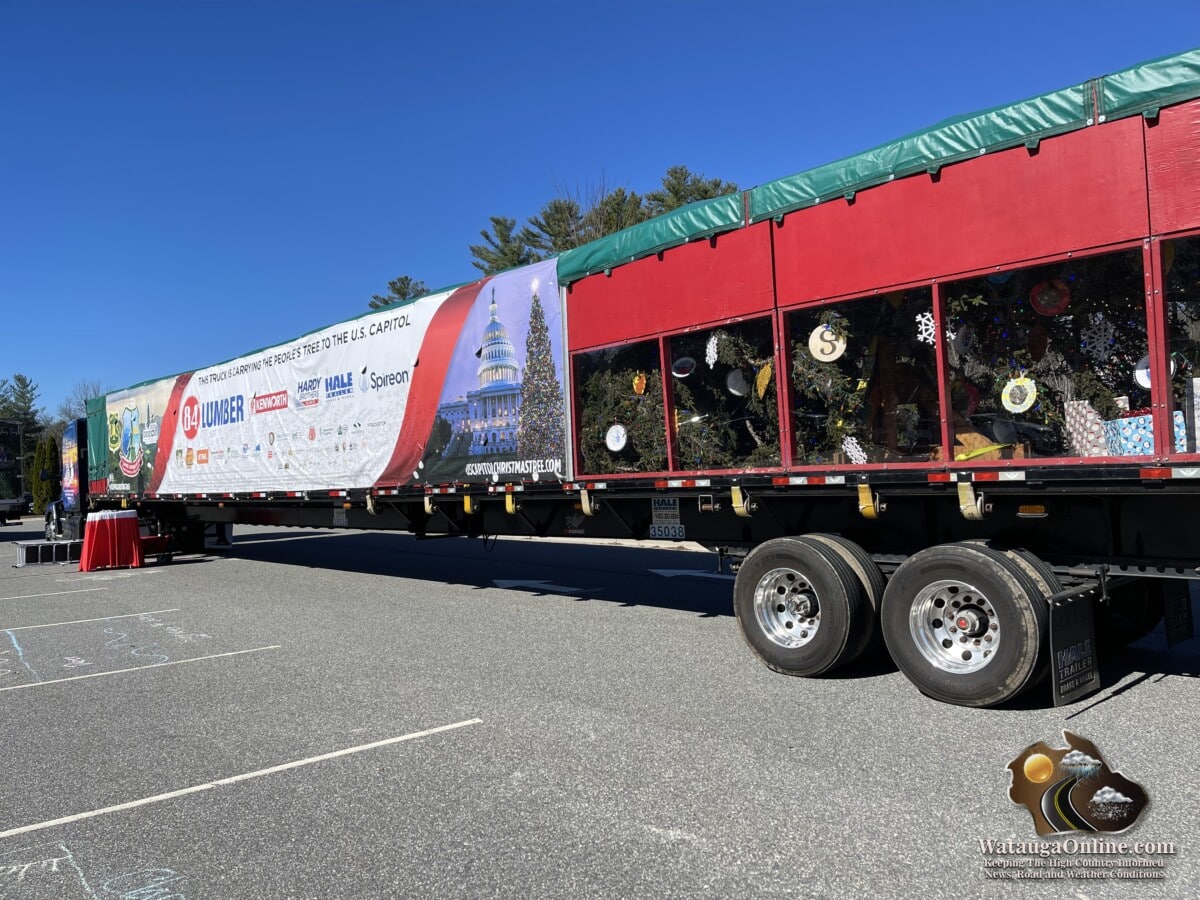 Last Updated on November 8, 2022 5:30 pm
Watauga High School was one of three stops for the 2022 U.S. Capitol Christmas Tree on Tuesday.
The tree's journey started from the Pisgah National Forest after it was cut on Saturday. In total over the course of two weeks, it will make 14 stops in North Carolina from the mountains to the coast and two stops in Virginia. The Watauga High visit was stop number 7 of the tour.
Watauga High students, faculty, staff, local dignitaries, and media had the opportunity to sign the banner that is on the truck hauling the 78-foot-tall Red Spruce. Well-wishers also had the chance to learn more about their national forests, shop for U.S. Capitol Christmas Tree merchandise, and more.
The tree is to arrive to the West Lawn of the U.S. Capitol Building on Friday, November 18th. The tree's journey can be tracked in real-time online and the rest of the tree's scheduled stops at capitoltreetracker.com, hosted by Spireon, Inc.
Photos/Videos: Kenneth Reece/WataugaOnline