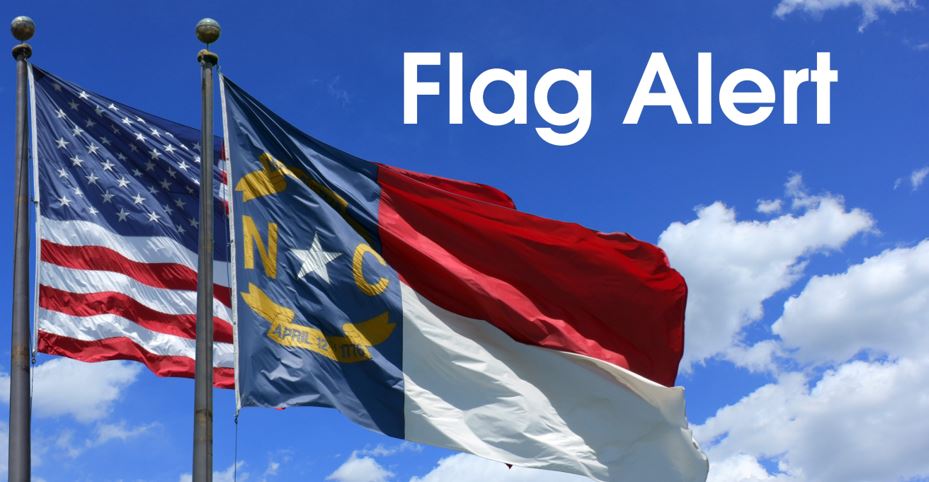 Last Updated on April 24, 2023 4:06 pm
Governor Roy Cooper ordered all U.S. and North Carolina flags at state facilities to half-staff beginning immediately until sunset Wednesday, April 26, in honor of U.S. Army Sgt. Joseph Zygarowski who died during a training exercise at Fort Bragg on April 19.

Sgt. Zygarowski, who enlisted in the Army in 2018, was a mechanic assigned to the 10th Transportation Battalion, 7th Transportation Brigade (Expeditionary).
Statement from Governor Roy Cooper
 "Our hearts are with the family, friends and loved ones of Sgt. Joseph Zygarowski, who lost his life at Fort Bragg. Today and every day, we are grateful for the selfless service our soldiers give to our country."
Join us  
Individuals, businesses, schools, municipalities, counties and other government subdivisions are also encouraged to fly flags at half-staff for the duration of time indicated.
---
Background
North Carolina flag announcements are issued in accordance to regulations outlined in the U.S. Flag Code.
Click for the NC State Government Flag Guide.