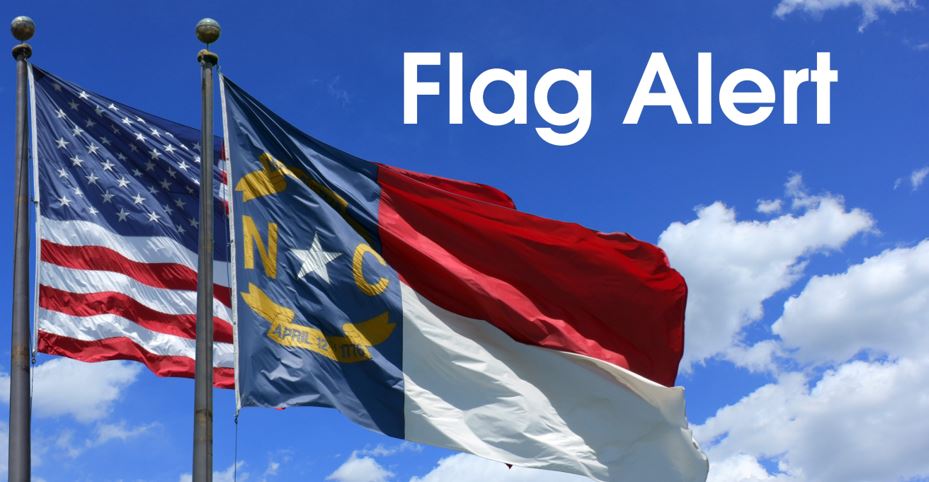 Last Updated on March 31, 2023 3:04 pm
Governor Roy Cooper ordered all U.S. and North Carolina flags at state facilities to half-staff from sunrise to sunset Monday, April 3, in honor of former North Carolina Senator David Hoyle who passed away on Wednesday, March 29. Hoyle served nine terms in the North Carolina Senate and also served as secretary of the N.C. Department of Revenue. His funeral will be held April 3 in Gaston County.
Statement from Governor Roy Cooper
"Senator Hoyle's practical business experience and compassion for the people of North Carolina were evident during his service as mayor, a state senator and as Secretary of Revenue. He will be remembered for his willingness to challenge the status quo, as well as for his warmth, wit and friendship."
Join us  
Individuals, businesses, schools, municipalities, counties and other government subdivisions are also encouraged to fly flags at half-staff for the duration of time indicated.
---
Background
North Carolina flag announcements are issued in accordance to regulations outlined in the U.S. Flag Code.
Click for the NC State Government Flag Guide.