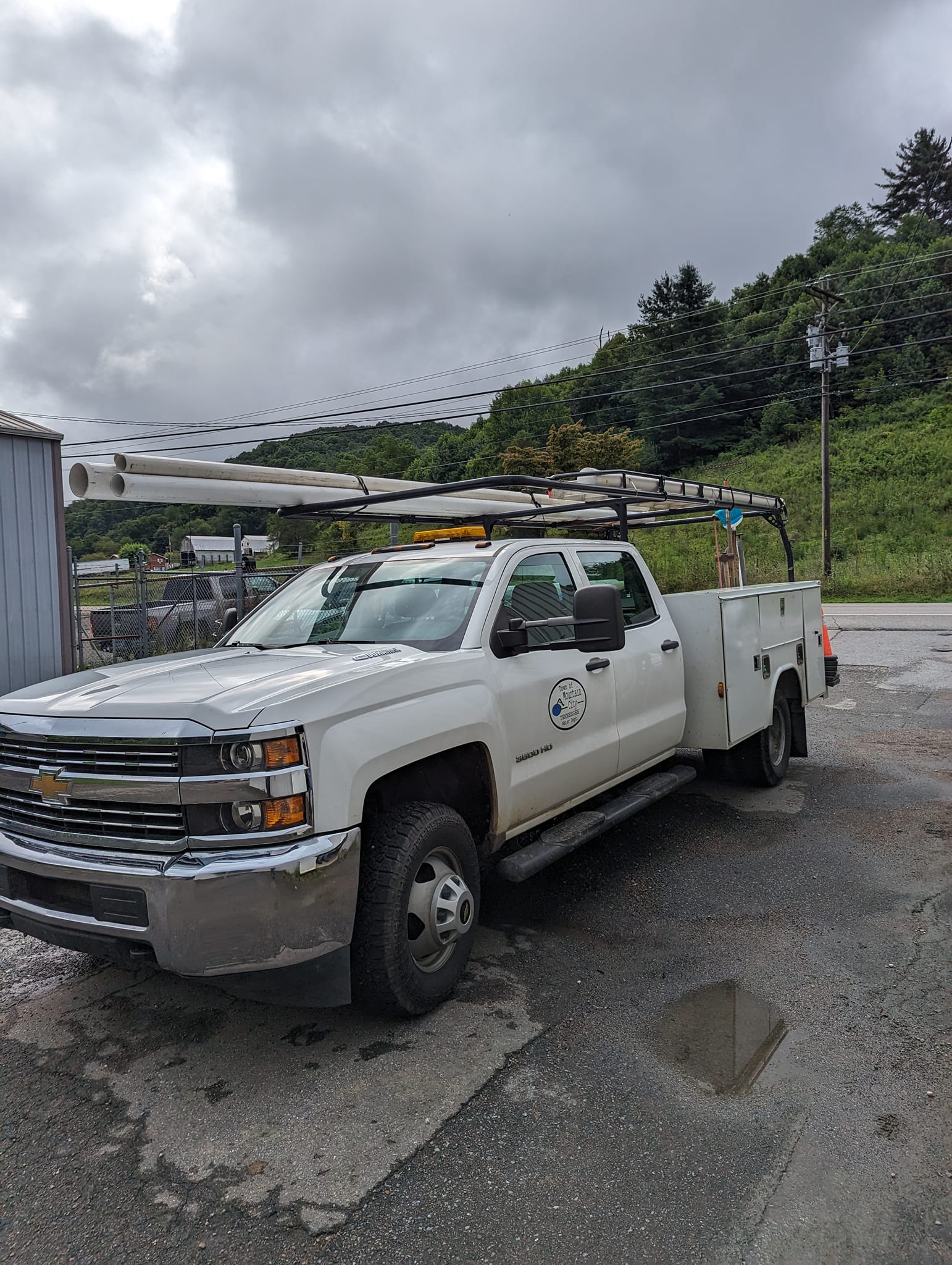 Last Updated on August 16, 2023 12:50 pm
UPDATE – The Town of Mountain City, TN is offering a $1,000.00 reward for information leading to the arrest of the person or persons responsible for the theft of a Town vehicle, tools, equipment and various supplies which occurred on Sunday, August 13 at approximately 9:00 pm. The theft occurred from Town property located on Divide Road in the Town of Mountain City.
Please call Chief of Police, Joey Norris with any information at 423-727-8005.
---
The Mountain City Police Department is asking for help in the theft of a stolen City water truck.
On Monday, August 14th, officials discovered that the Town of Mountain City Water Department, located on Divide Road, had been burglarized.
Pictured below is an identical truck to the one that was stolen during the burglary.
A 2016 CHEVROLET 3500 HD;
ALLISON DURAMAX DECAL ON HOOD DRIVER SIDE;
WHITE IN COLOR;
TOWN OF MOUNTAIN CITY DECAL ON DRIVER AND PASSENGER DOORS;
CAUTION LIGHTS ON ROOF;
10FT UTILITY BED WITH TOOLBOXES & A UTILITY RACK AS PICTURED BELOW.
The "3500 HD" decal is on both sides, however on the stolen truck, the "D" is missing. Other than that it is identical. AT THIS POINT THERE IS ALSO A POSSIBILITY THAT THIS VEHICLE HAS BEEN ALTERED.
Also stolen from the department were various pieces of copper, copper pipes & fittings; brass pipes and fittings; rolls of copper; a craftsman generator; various tools; rain gear; trash bags and a garden hose.
Be aware of who you are dealing with if someone approaches you with the listed items to sell trade etc. or if something seems suspicious about it. Again there is a likelihood that some things or likenesses of the items or the truck have been altered in some way to avoid detection.