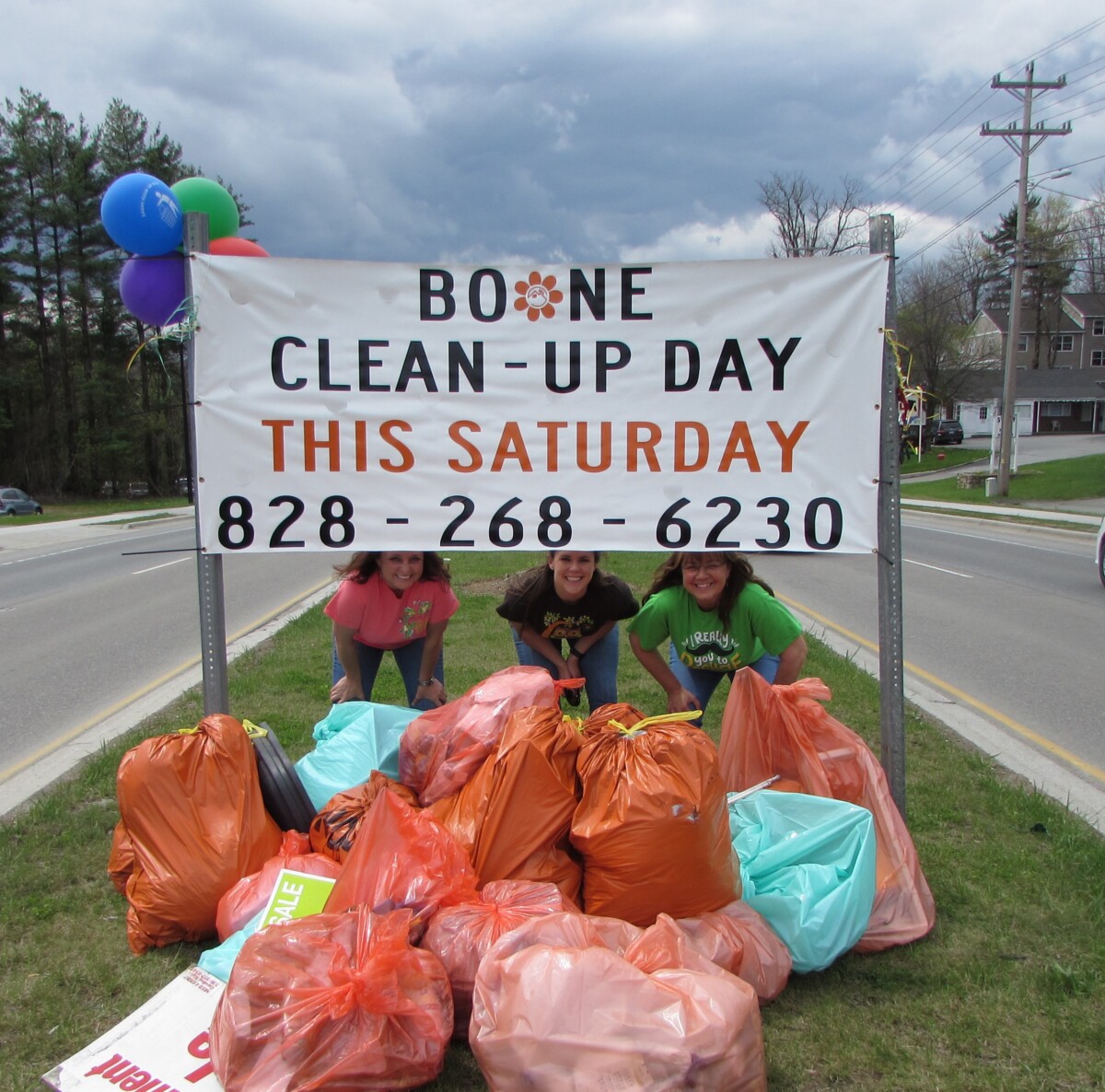 Last Updated on April 19, 2023 2:13 pm
In honor of Earth Day, which is on April 22nd, the Town of Boone will be hosting a variety of events on Friday, April 21st, and Saturday, April 22nd.
"Earth Third Friday", in lieu of the previous "Earth First Friday" held in Downtown Boone every April, will begin at 5pm on Friday, April 21st. The public is invited to the Jones House lawn to learn more about how Boone is prioritizing programs that promote sustainability, tree preservation, alternative energy, water conservation, local food systems, and climate awareness. Guests can enjoy live music, free giveaways, food samples, interactive demonstrations, and more. For more information, visit the Jones House website at www.joneshouse.org 
 Beginning Saturday morning, April 22nd, at 8:30am, the Town of Boone Public Works Department is hosting the biannual "Boone Clean Up Day". All residents are invited to the Public Works Department, located at 321 East King Street, between the hours of 8:00am and 1:00pm to be assigned a location to clean inside the town limits. Cleaning supplies (gloves/bags) will be provided. At Friday's events, the Town will also provide resources for this clean-up event. Additionally, all residents are invited and encouraged to take part in this town-wide clean up by volunteering to clean around their property. Town residents will also receive an additional free curbside pickup of collected debris (i.e. household junk/bulk items, yard debris or brush). For more information, visit the Town of Boone website at www.townofboone.net 
Beginning at 3:00pm on Saturday, April 22nd, at the Appalachian Theatre of the High Country, the Town of Boone is hosting its first ever "Boone Earth Film Fest", a film festival dedicated to help educate and encourage the residents of the High Country to take action against climate change. Creators of these films include local creators, creators from North Carolina, and creators
PO Box 192, Boone, NC 28607
from the United States. From 3:00pm to 5:00pm, shorter films will be shown, a panel discussion with local filmmakers will be held from 5:00pm to 6:00pm, and feature-length films will be shown from 7:00pm to 9:00pm. The Boone Earth Film Fest is free admission, with a suggested donation of $10.00 with all proceeds being donated to local non-governmental organizations(NGOs)that truly showa drive to help the Earth. For more information on the Boone Earth FilmFest, and to reserve your ticket, please visit the following link https://www.apptheatre.org/events-and-tickets/boone-earth-film-fest
Formore information on all events, please contact Town Hall at (828) 268-6200.
PO Box 192, Boone, NC 28607