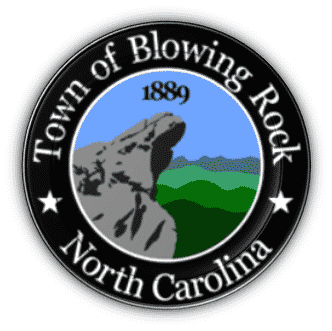 Last Updated on July 22, 2022 3:46 pm
*Below is a debriefing of the events surrounding the water main break and water loss that occurred this week.*
On Monday, July 18, 2022, the Town of Blowing Rock experienced water loss first reported at 3:30 a.m., the following is a timeline of events and findings from this time when the loss of water was discovered:
MONDAY JULY 18, 2022
3:30am – Public Works – notified of first outage in town
4:00am – Public Works/Mayor/Town Manager/Police Department/Fire Department begin to look for the leak – driving roads
4:00am – Green Hill tank is empty – approx. 3M gallons lost – over time the majority of all 22 miles of water lines are to become empty as well – approx. 3.25M lost
4:30am – Water plant is operating at 100% capacity to begin production – this is done to push water through the lines to assist in finding the leak – some low-lying areas start to receive water as well at this time
5:00am – Task force meets at Town Hall to develop a plan – led by Public Works Director – includes dividing search teams up in quadrants/turning off valves, walking the main lines – later will include former Public Works Director as well providing assistance and institutional knowledge
5:06am – Emergency Hyper Reach Notification sent out to entire town to notify of the leak and loss of water
5:28am – Town Council is made aware of situation, and they begin to assist in searching for the leak – all members of Council are immediately out driving roads assisting
6:00am – Contact made with local media informing them of the outage and boil advisory – Watauga Democrat, The Blowing Rocket, Charlotte news media
6:30am – Water outage and boil advisory is posted to Town social media, website and E-Alert is emailed out to almost 1,000 email addresses that agreed to be on the E-Alerts/E-Newsletter list
7:00am – Contact made with Watauga County Emergency Services – American Red Cross alerted, message boards are in route for Hwy 321 to advise residents and tourist of outage and boil advisory
7:00am – Town admin staff arrive to start answering the phones – later planning and zoning staff assist as well throughout the day in answering phones
7:30am – Town Staff and Town Council members begin securing pallets of water from local grocery stores and hardware stores.
7:45am –The Blowing Rock American Legion is setup as an emergency water distribution site
8:00am – First pallet of water is picked up by Park and Recreation/Landscape staff and delivered to the American Legion Building
8:30am – American Red Cross arrives for Point of Distribution for bottled water
8:30am – Parks and Recreation staff cancels summer camp and closes the pool – P&R Staff are reassigned to assist in obtaining and distributing water throughout the next four days
11:30am – Water leak is found – 8" main line buried approx. 4' beneath a creek just south of Main Street and Chetola Entrance – Leak was found after Chetola employee reported the smell of chlorine to Town
12:00pm – Plan was developed to repair the leak – first plan was to access the broken pipe from Main Street, which will include diverting the creek during the repair. Afternoon thunderstorms quickly eliminate this as a viable solution. Plan B is to insert a valve on the north end of the line to dead end the line.
1:00pm – Repairs begin on the main line – a 8" valve is inserted on the north end of the break, the 8" line is located approx. 4' deep. Public Works staff endure three separate thunderstorms during this time
8:00pm – The repair is complete – 8.5 hours after the leak was found
8:00pm – Full water restoration begins throughout the town – this is a slow process to allow for the pressure to build slowly to avoid more breaks within the 22 miles of water lines – two small breaks are discovered on Tuesday and Wednesday – both leaks are repaired within hours of being discovered.
TUESDAY, JULY 19, 2022
3:00am – Tuesday morning – approx. 24 hours after the first outage was reported, over 95% of the Town now has water restored. PW Staff are on duty throughout the night as water is restored. The remaining sections became air locked and have to be restored individually by public works staff
3:00am – The Green Hill tank now begins the process of filling now once the lines have become full and pressurized
9am-7pm – Tuesday – ARC, Parks and Recreation staff distribute water
3:00pm – Tuesday – Stage 1 Voluntary Water Restrictions are placed on the Town until the Green Hill tank water supply is replaced
6:00pm Tuesday – the Green Hill tank is now 15% full
WEDNESDAY, JULY 20, 2022
9am – 6pm – Wednesday – AMR, Park and Rec Staff distribute water
12pm – Wednesday – test results are taken from 8 locations throughout town – sent to Boone for testing – results take 24 hours
6:00pm – Wednesday – the Green Hill tank is now 25% full
THURSEDAY, JULY 21, 2022
9am – 2pm – Thursday – Parks and Recreation Staff distribute water – in total over 1,000 cases of water are distributed during the week.
2pm – Thursday – test results are received and the "all clear" is given to lift the boil advisory immediately. Notice is sent via all contact means (E-Alerts e-mail list, Hyper Reach Emergency Notifications System, Social Media & Website)
6pm – Thursday – the Green Hill tank is now 40% full
FRIDAY (TODAY), JULY 22, 2022
8am – Friday – the Green Hill tank is now 55% full, Stage I Voluntary Water Restrictions remain in place until further notice when Green Hill Tank water supply is restored.
THROUGHOUT THE WEEK
Multiple (at least daily) updates were sent out throughout the week as developments were made to keep the public informed via all contact means available to the Town (E-Alerts e-mail list, Hyper Reach Emergency Notifications System, Social Media & Website).
We want to thank our community, Town Council and staff for their amazing support and work towards resolving this issue this week in such a timely manner. This was a monumental issue that was resolved amazingly quickly because of the support, outreach, and assistance of our amazing community. As we work to ensure water supply going forward, we continue to encourage everyone to conserve water as we remain in Stage I Voluntary Water Conservation. As a reminder click here for the full press release on Stage I Voluntary Water Conservation.