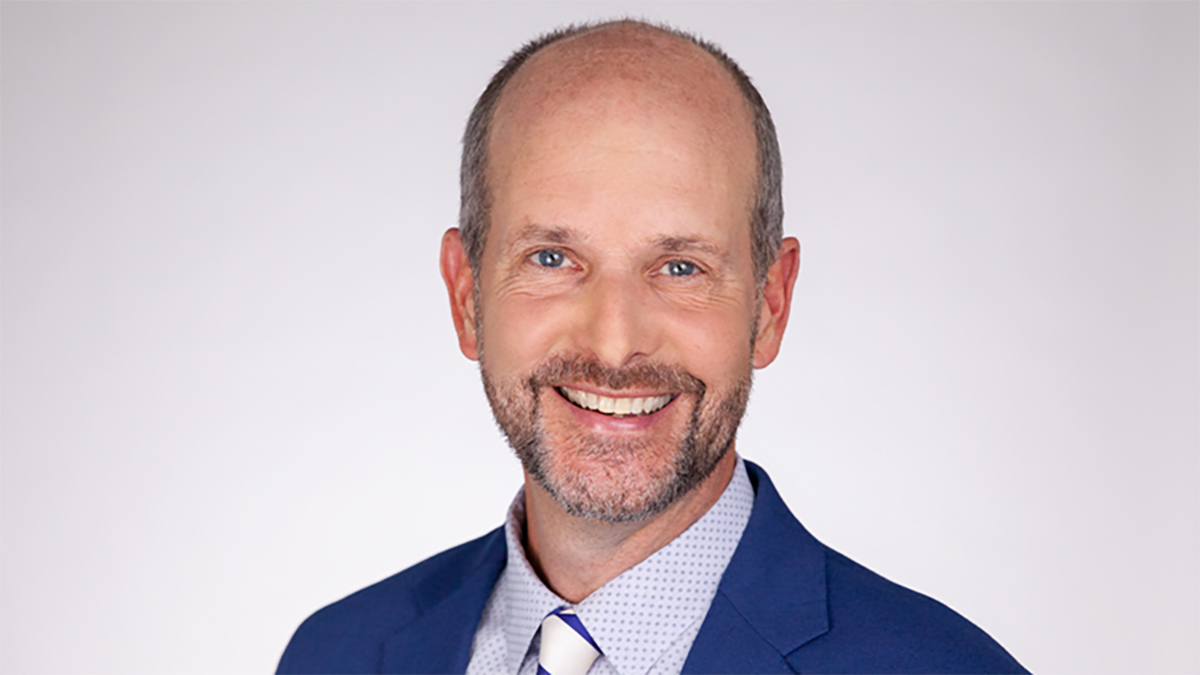 Last Updated on September 6, 2023 11:12 am
LINVILLE, N.C. – Grandfather Mountain, the not-for-profit nature park run by the Grandfather Mountain Stewardship Foundation, has announced that tickets are on sale for the final presentation in its Grandfather Presents 2023 speaker series. On Thursday, Sept. 21, WCNC-TV Chief Meteorologist Brad Panovich will share "How the Mountains of North Carolina Affect Our Weather in Every Season of the Year."
The new Wilson Center for Nature Discovery will play host to the evening event. Guests will get to experience a "night at the museum" atmosphere, the speaker presentation and "meet-and-greet" opportunities.
This season's Grandfather Presents roster has an emphasis on those who make it their life's mission to highlight the challenges, opportunities and good work happening around exploration, nature and conservation.
The series features Saturday afternoon presentations focused on nature, adventure or conservation-related topics on a local or regional scale, as well.
Panovich is a well-known and respected meteorologist who has been working for WCNC-TV in Charlotte since 2003. He is the chief meteorologist and hosted the weekly segment, "Carolina Weather School," during COVID lockdowns. He is also an avid skier and snowboarder who provides weather forecasts for ski resorts across the Southeast.
He has a passion for weather and science education. Panovich holds a bachelor's degree in meteorology from The Ohio State University. He is a certified broadcast meteorologist by the American Meteorological Society and a member of the National Weather Association. He has won several awards for his work, including two Emmys and "The American Meteorological Society Broadcast Meteorologist of the Year" in 2017. He is also an adjunct professor within the University of North Carolina at Charlotte's meteorology program.
Panovich is not only a meteorologist, but also a social media influencer. He has over 425,000 followers on Facebook, Twitter, Instagram and YouTube, where he posts daily weather updates, videos, live streams and interactive Q&A sessions. He is known for his engaging and informative style, as well as his use of humor and emojis. He is also an advocate for environmental issues around climate change and renewable energy.
He is a proud husband and father of two children. Panovich enjoys spending time with his family, skiing, hiking, biking and playing video games. He is also a fan of the Ohio State Buckeyes, the Carolina Panthers and the Charlotte Hornets.
"Brad Panovich is a familiar face to many in this region, as we invite him into our living rooms day after day while he broadcasts the weather forecast for the area," said Jesse Pope, president and executive director of the Grandfather Mountain Stewardship Foundation. "We're now really looking forward to having him here, at Grandfather, to share his passion and enthusiasm for meteorology, a subject near and dear to quite a few of us on this mountain."
Schedule: Sept. 21, 2023
8 a.m.: Grandfather Mountain opens for the day and "VIP" ticket holders allowed access to the park
4:45 p.m.: "Regular" ticket holders allowed to enter the park and welcome to explore the Conservation Campus (Wilson Center, Mildred the Bear Environmental Habitats and more) prior to the speaker presentation
4:45 – 5:45 p.m.: Check-in for all event attendees at the front entrance of the Wilson Center
5 – 5:30 p.m.: "VIP" Reception in the one of the classrooms in the Wilson Center (VIP ticket holders only)
5:45 – 6:45 p.m.: Speaker Presentation in the Classroom in the Clouds
6:45 – 7:30 p.m.: "Meet-and-Greet" with speaker
7:45 p.m.: Park should be clear of all Grandfather Presents guests
Event Tickets
New in 2023, two levels of tickets are available for the Thursday night Grandfather Presents programs. A "VIP" ticket includes park admission for the day and a special reception with the speaker, while a more cost-effective "regular" ticket includes only the presentation and "meet-and-greet" after the event.
Limited "VIP" tickets remain for this event, and "VIP Bridge Club" tickets are sold out. Regular tickets are available for purchase.
Adult tickets are $25 and $20 for Bridge Club members. Children, ages 12 and under, are admitted free to the event, with a maximum of four free children permitted per purchase.
Tickets are on sale online now.
To learn more about "Grandfather Presents: Brad Panovich" and to purchase tickets, visit www.grandfather.com/event/brad-panovich.
To learn more about the Grandfather Presents speaker series, visit www.grandfather.com/grandfather-presents.