Last Updated on May 20, 2017 8:10 pm
Storms on Thursday and Friday produced significant amounts of hail across portions of Watauga County.
On Thursday, hail in Valle Crucis and Foscoe was noted via social media post. Andy Pennestri captured video of the hail in Foscoe, which you can view below.
On Friday another round of intense storms prompted the National Weather Service (NWS) to issue a Severe Thunderstorm Warning just after 1pm. The most significant hail reports came from the Blowing Rock area, as noted below from NWS.
Drew Wallace shared photos of how much hail fell in Blowing Rock. Drew also shared a photo from Saturday and tells WataugaOnline.com that 24 hours after the storm, "we still have hail from the storm and it's 75 degrees!" See Drew's photos below.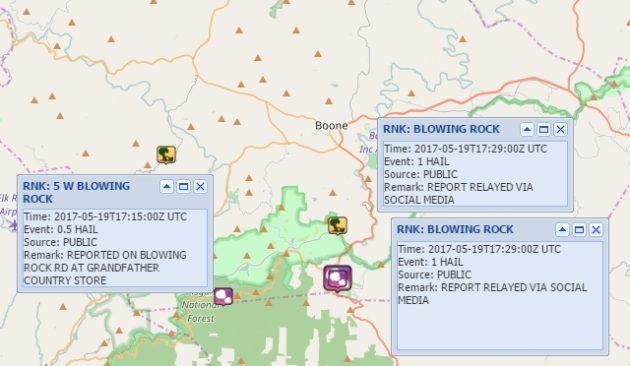 Photos courtesy of Drew Wallace