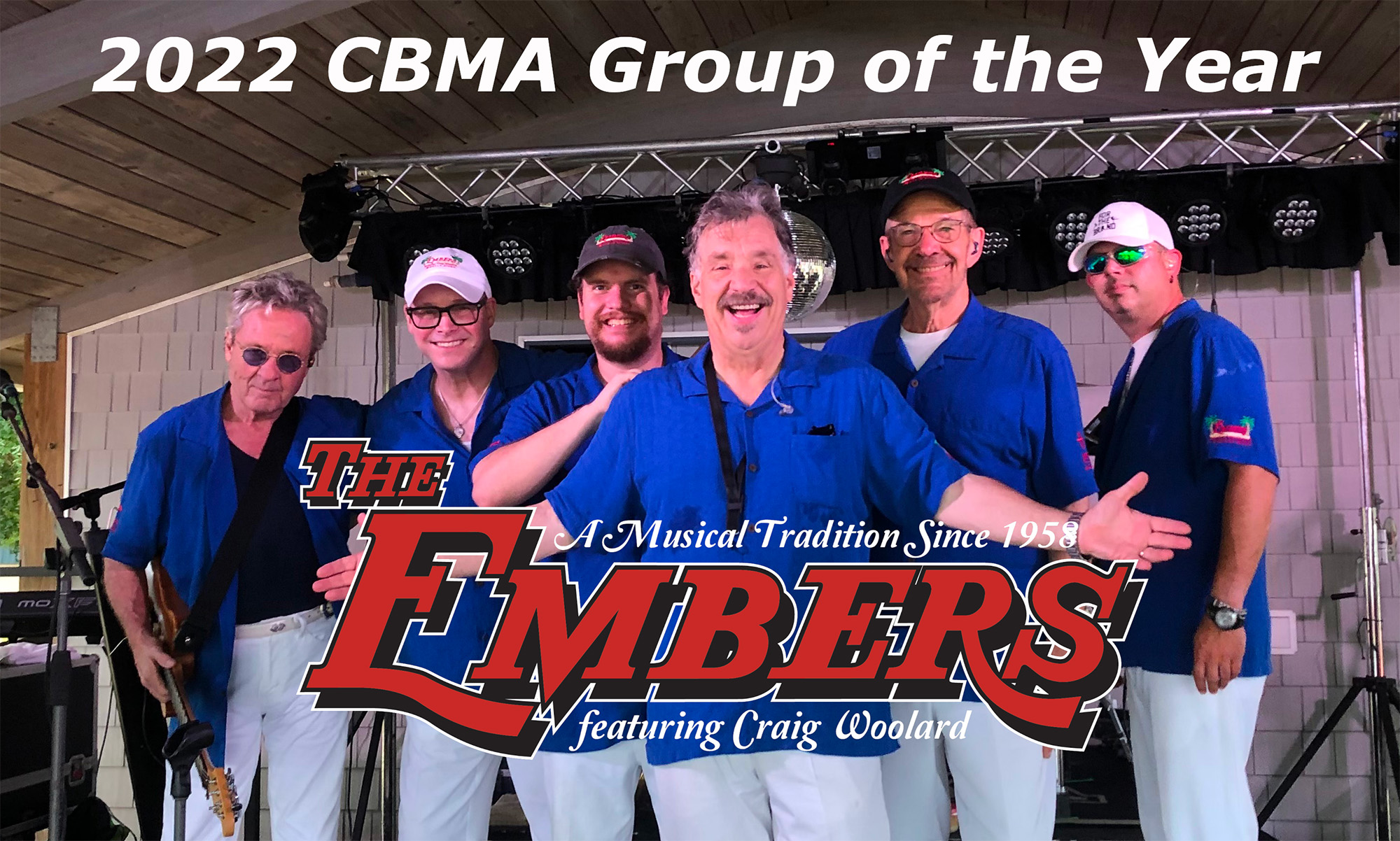 Last Updated on May 28, 2023 5:24 pm
BOONE, NC – Bringing their joyful Carolina beach music to the mountains, The Embers featuring Craig Woolard are slated to make their debut at the Appalachian Theatre on Wednesday, May 31 at 7:30 p.m.
The Embers roots go back to 1958 when a couple of enterprising high school boys in Raleigh, North Carolina answered the Soviet challenge of Sputnik by forming a band called The Satellites. They played for school dances and parties, and on a good night could pocket as much as $60 for their efforts. The group's name soon changed to The Embers, but they continued to play the timeless Rhythm and Blues music which is as popular now as it was back in the late 50s and early 60s.
The Embers laid the groundwork for what has become known as 'Beach Music' in the Carolinas, Virginias, the gulf coast region of North America and every beach in between. The Embers consider the genre of Beach Music as "music with a memory" and have been creating lasting memories since their inception in 1958. Folks throughout the southeast have listened to this music their entire lives since childhood.
The Embers boast numerous albums and single releases that span decades. The Embers are honored to carry the moniker of North Carolina's Official Ambassadors of Music, having been inducted into the South Carolina Rhythm and Blues Hall of Fame and the South Carolina Beach Music Hall of Fame. They've traveled the country and the world performing for every event imaginable.
The Embers were also honored to travel throughout South Korea to perform their Christmas special 'Christmas with the Embers' on American Military bases for America's troops in
December of 2007 and 2008. They were awarded Military Coins of Excellence for their distinguished service.
Specific to this event, the Appalachian Theatre's adjustable stage apron will be lowered to floor level providing a condensed dance floor area. Orchestra seating is available for audience members who might enjoy the music by standing, dancing in their row, or taking a turn on the dance floor. Balcony seating is suggested for audience members who prefer to sit, watch, and enjoy the accompanying floor show.
Reserved seats are priced at $18 for adults and $15 for students. Tickets for this event are available through App Theatre's online ticketing system, which is accessible 24/7. Customers can avoid online service fees by visiting the lobby box office between 11 a.m. and 3 p.m. from Tuesday through Friday, or two hours prior to showtime. For a complete performance schedule of all upcoming events, or to sign up for the theatre's e-blast distribution list, visit the organization's website at www.apptheatre.org
Events, days, dates, times, performers and prices are subject to change without notice.