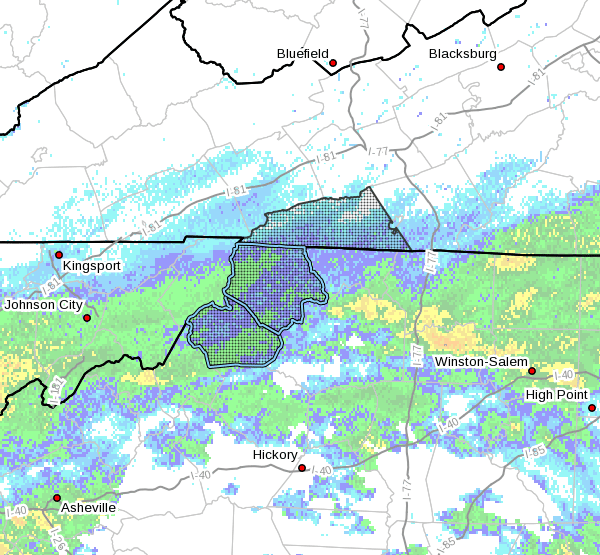 Last Updated on February 2, 2023 9:07 am
NCZ001-018-VAZ015-021615-
Ashe-Watauga-Grayson-
Including the cities of West Jefferson, Boone, Independence,
Whitetop, Troutdale, and Volney
904 AM EST Thu Feb 2 2023
…Snow Through Noon Before Ending….
It is snowing across the North Carolina High Country with some
accumulation being reported…especially for elevations above 4000
feet. As of 9:00 AM…upwards of 4 inches of snow was observed on
Beech Mountain. An additional 2 inches of snow is possible before
the snow ends, bringing totals to around 6 inches for elevations
near 5000 feet.
For the lower elevations…below 4000 feet…up to an inch of
accumulation is possible before the snow ends…but mainly on
grassy or elevated surfaces. Temperatures for elevations below
4000 feet are just above freezing, so little or no accumulation is
expected on the roads.
For those traveling today…be watchful for slushy or snow
covered roads. Please slow down and give yourself a little more
time to get to your destination.