Last Updated on April 6, 2016 4:18 pm
12:22pm Friday – High Wind Warning, Freeze Warning, Hard Freeze Watch all in effect for the weekend. See this link for more information.
National Weather Service Friday morning update.
24 Hour Probability of snow from 8am Friday to 8am Saturday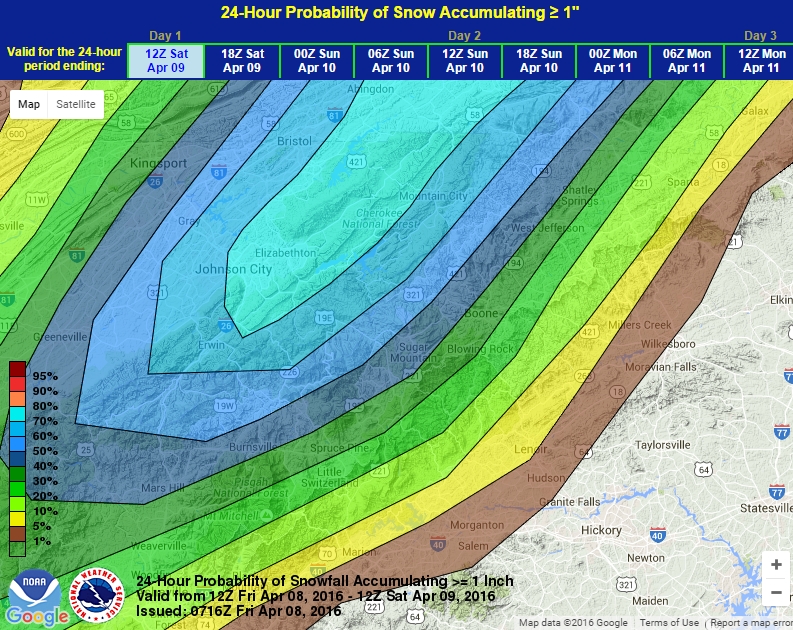 ---
Wednesday April 8 –  Spring snow is in the forecast for the High Country starting overnight Thursday into early Friday morning. Upslope areas of the mountains will see an increase in snow showers, according to the National Weather Service. NWS adds that significant ground accumulation or travel problems are not expected, due to warm ground temperatures and April sun, but an inch or two is reasonable.
Snow will be possible again Friday night into early Saturday. Temperatures are forecast to be in the upper 30s for Saturday with lows in the 20s and wind chills as low as 10 above for Friday night and Saturday night into Sunday morning.
24 Hour Probability of snow from 8am Friday to 8am Saturday