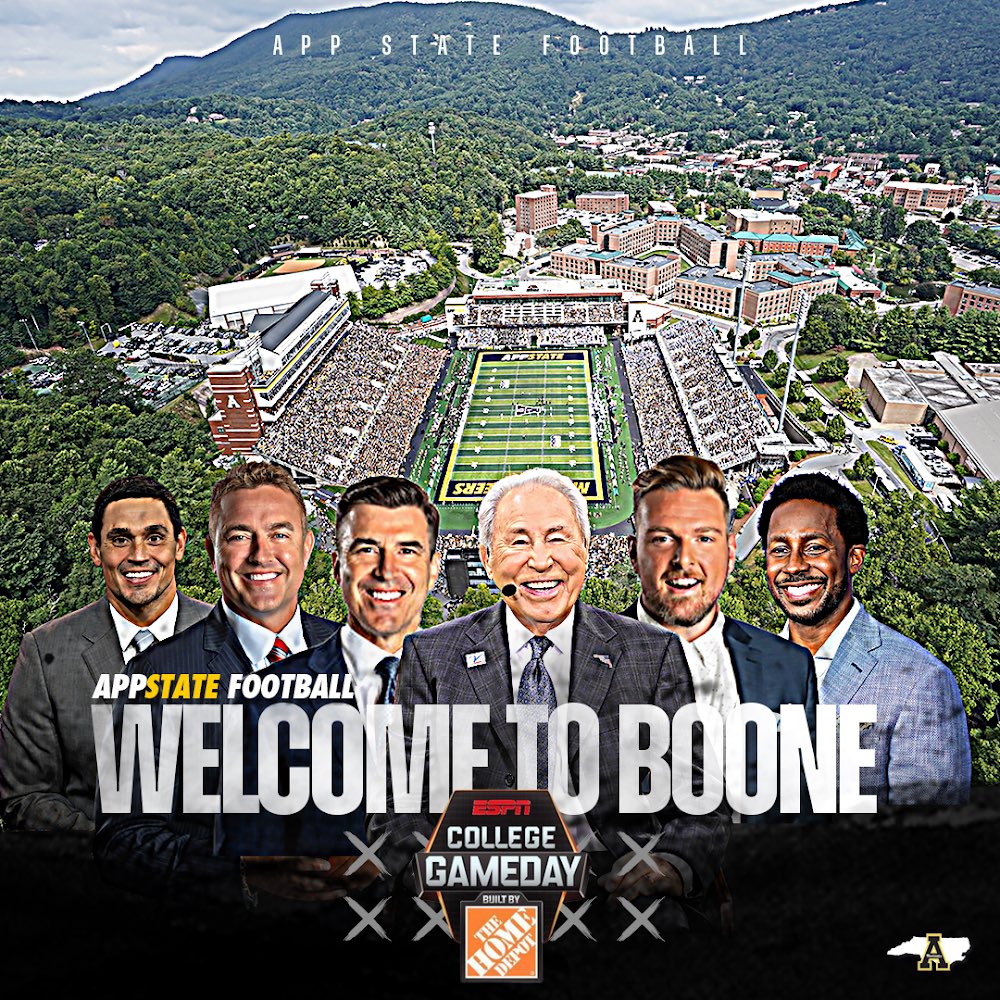 Last Updated on September 17, 2022 4:09 pm
For the first time ever ESPN's College GameDay is in Boone. There will be a lot of sights and sounds to share over the coming days, so keep checking back for updated content.
Saturday, September 17 Updates:
Photos: Joshua R. Gateley / ESPN Images
---
Friday September 16 Updates:
Rece Davis from ESPN College GameDay speaks to the media on Friday afternoon.
---
Thursday, September 15 Updates:
Photos: Kenneth Reece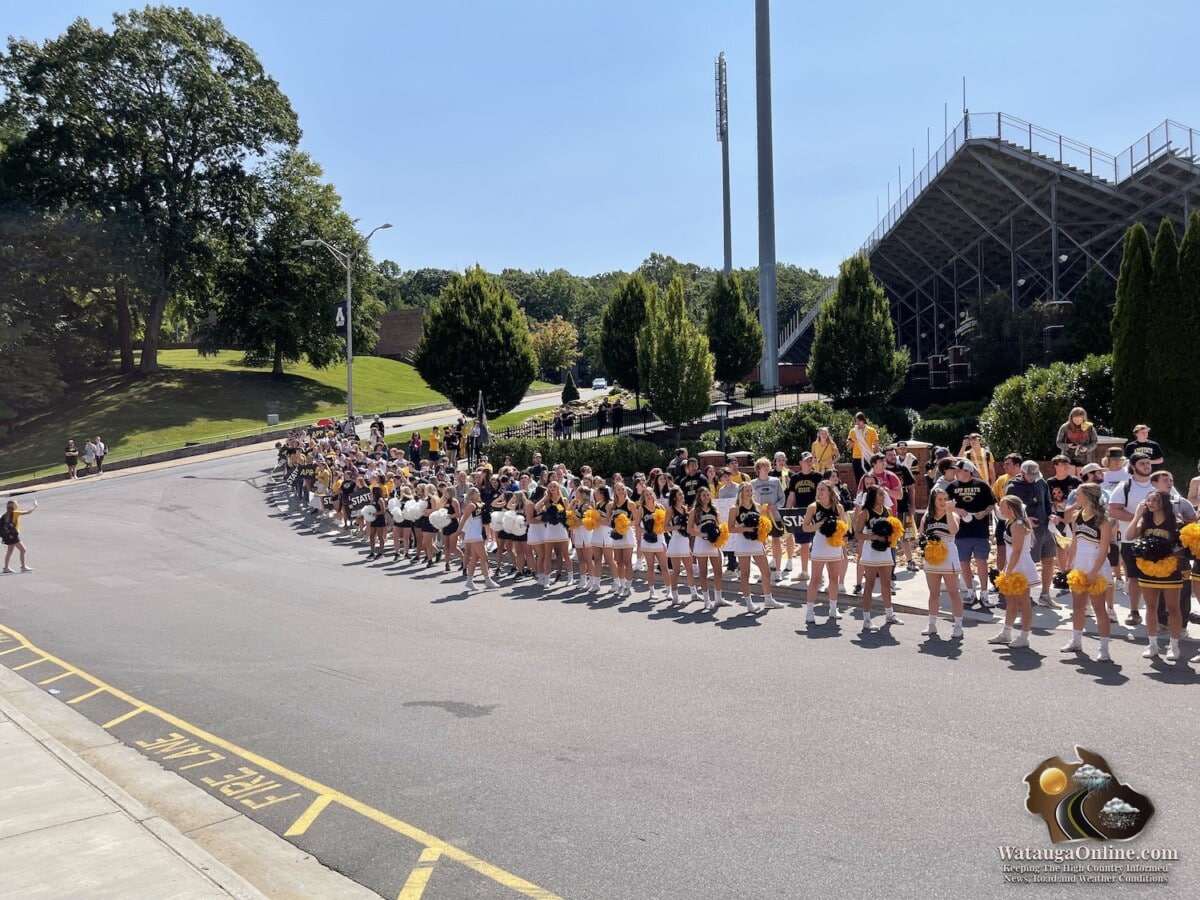 ESPN CollegeGameDay setup on the App State campus Thursday afternoon. Photos: Kenneth Reece/WataugaOnline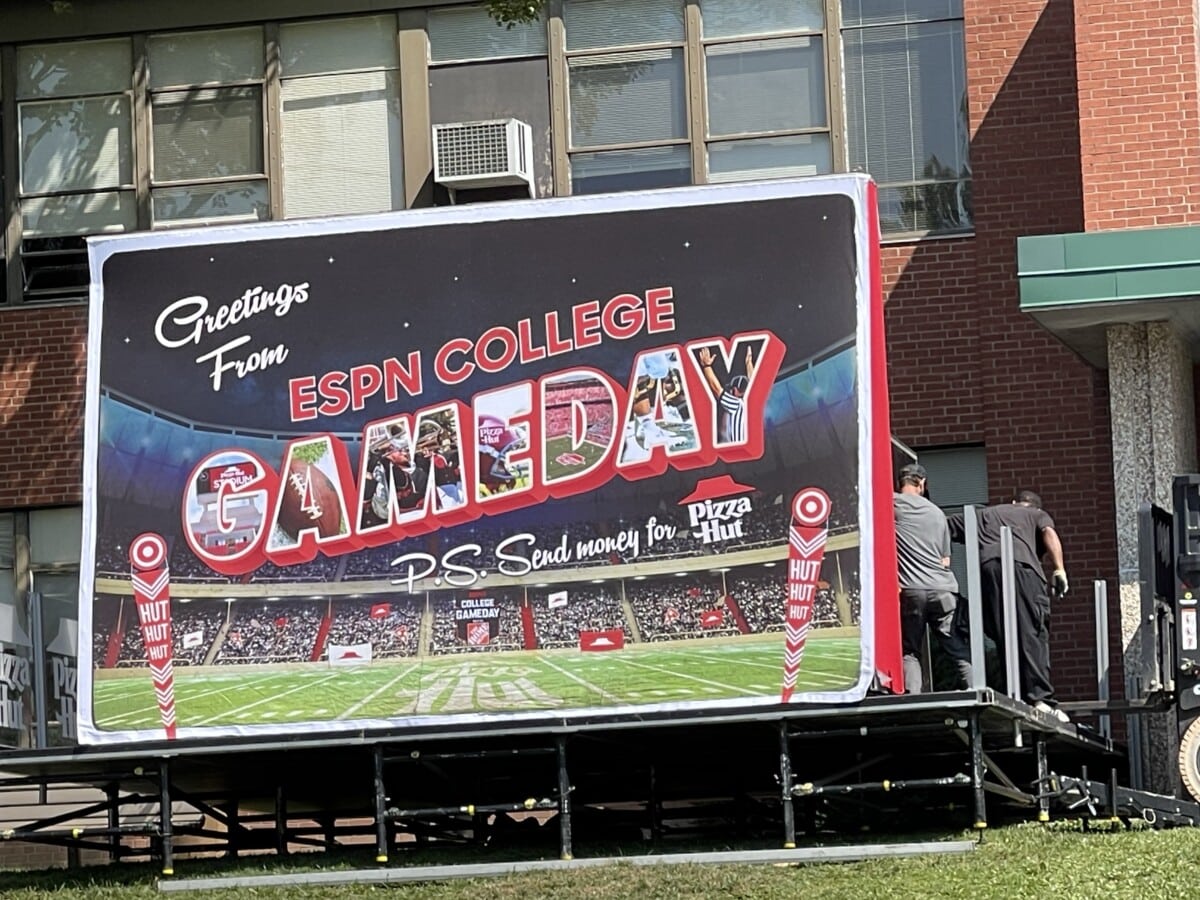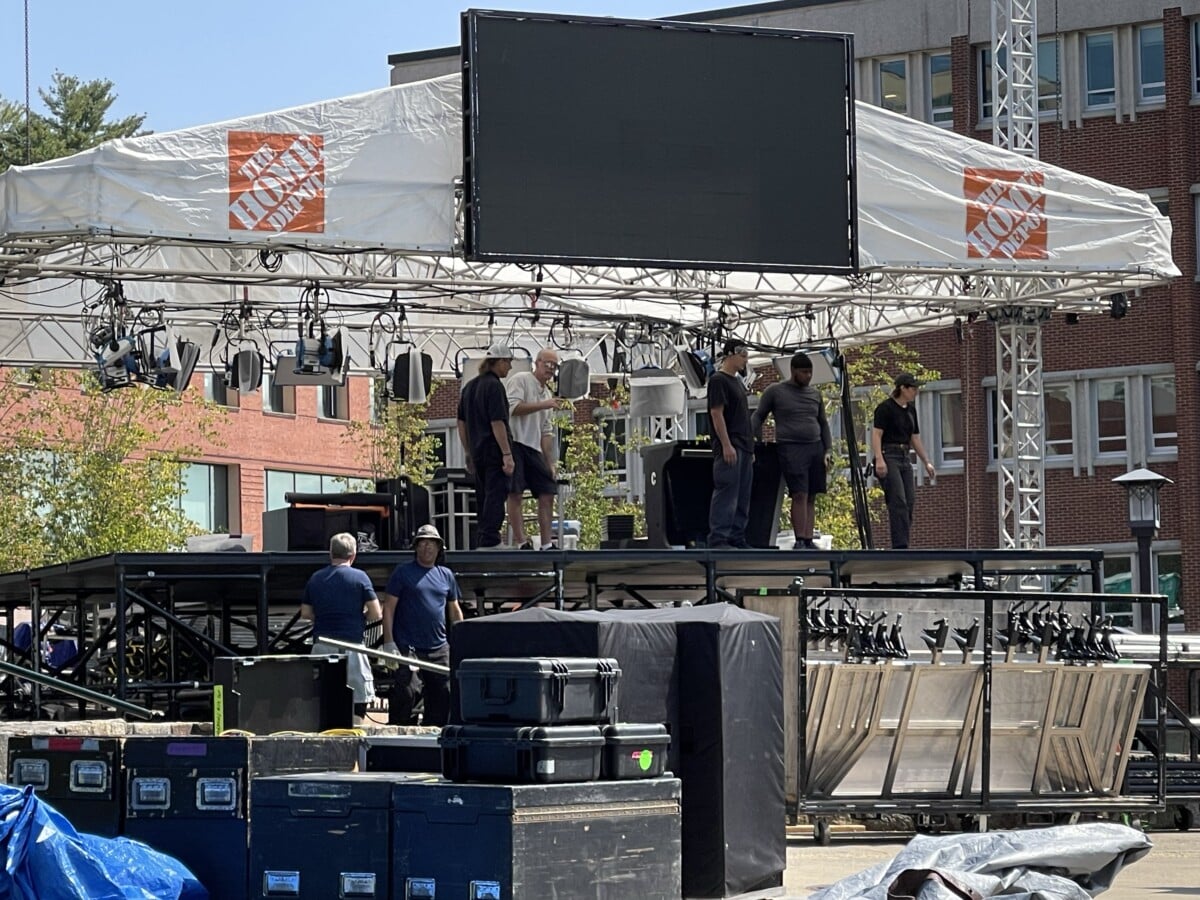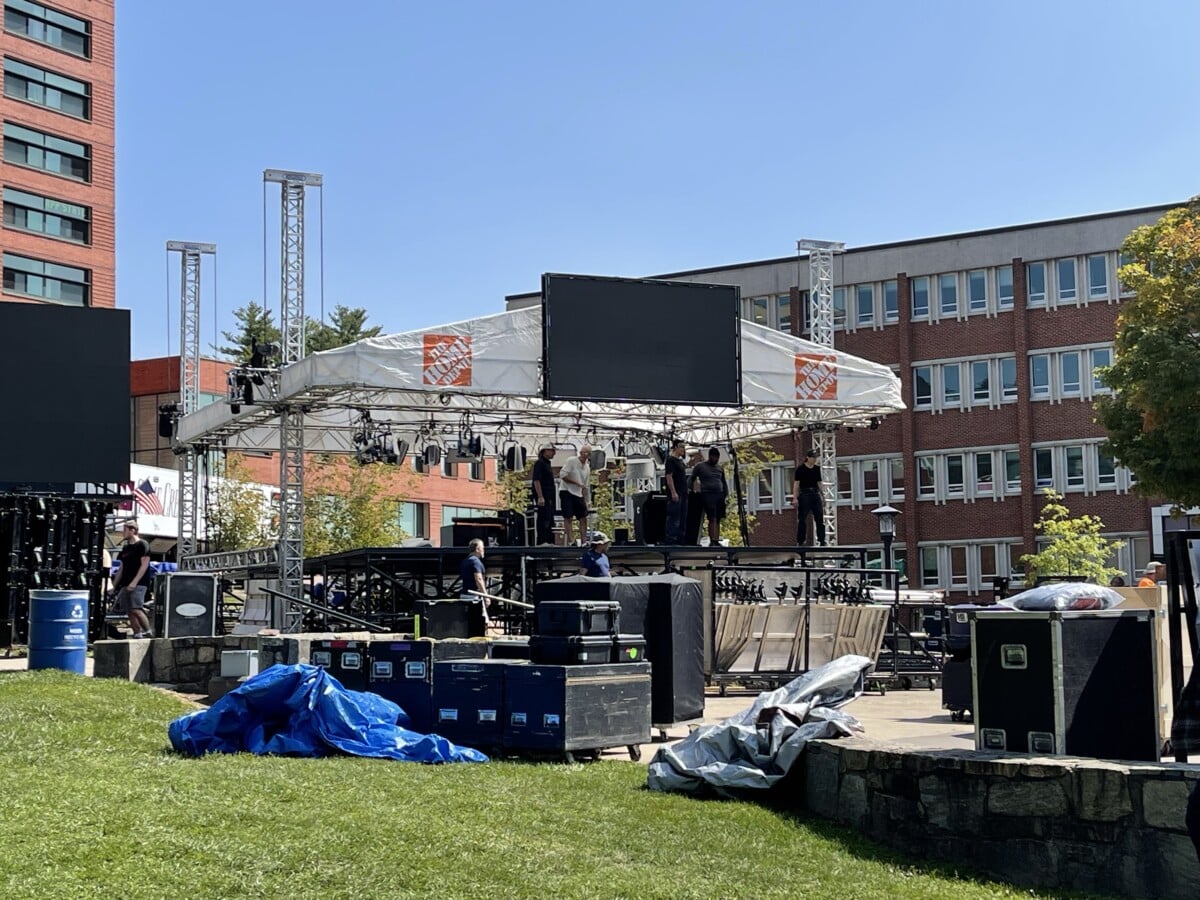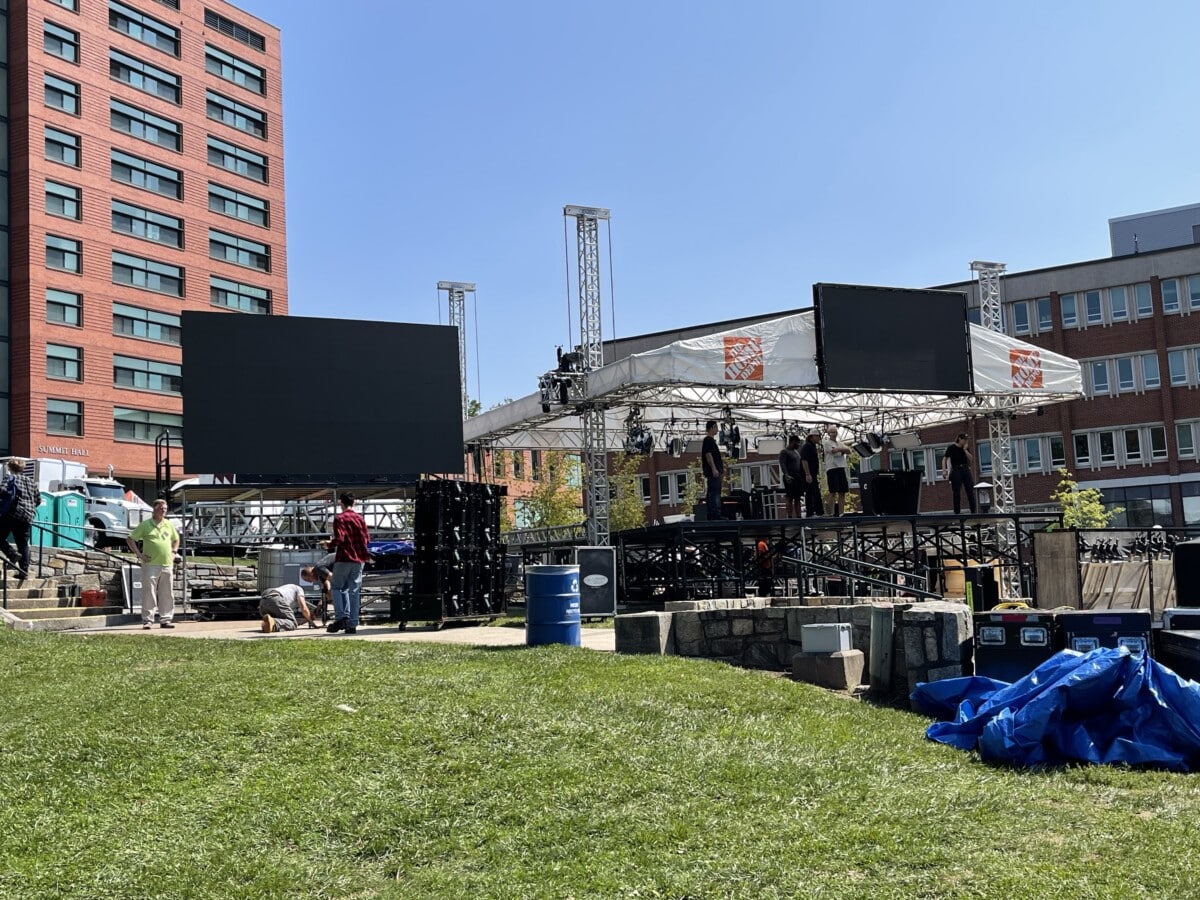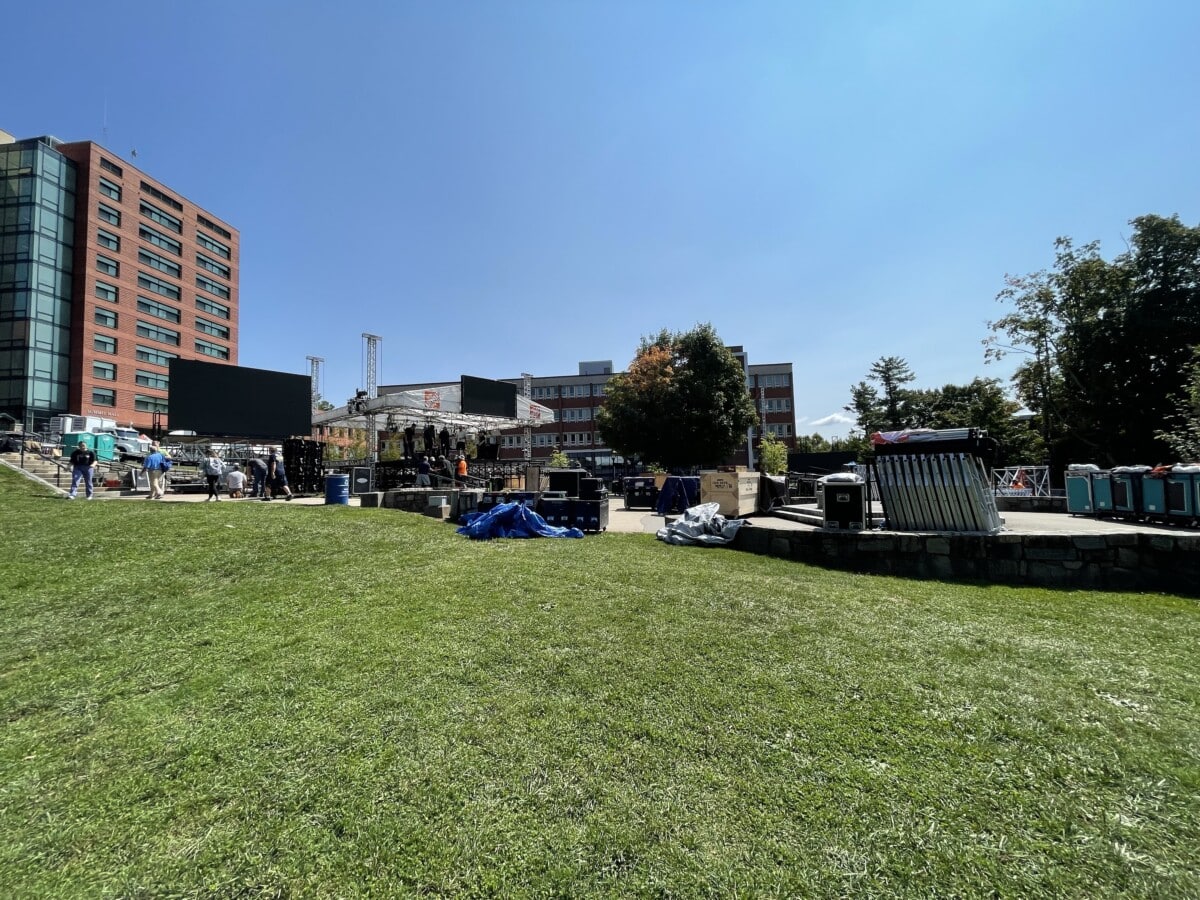 ---
As of Wednesday evening here are a few:
Dr. Sheri Everts, Chancellor of App State, has announced that the winner of the GameDay poster contest will be awarded a free ride, tuition and fees, for one year.
Dr. Everts also announced:
ESPN's College GameDay crew members began arriving yesterday and setup for their broadcasts and related activities is already beginning on Sanford Mall.
On Thursday, the GameDay bus will stop by the App State @ Hickory Campus on its way to Boone on Thursday afternoon. At 1 p.m., gather at The Rock or Thunder Hill, Raven Rocks and Laurel Creek quad to welcome the bus. Wear your black and gold and show them your App State pride!
ESPN recording and broadcasting of live shows begin by 8 a.m. on Friday, including College Football Live at 3 p.m. For those who want to line up early for a chance to be in the College GameDay pit on Saturday morning, sleeping bags — but no tents, chairs or coolers — will be permitted on Sanford Mall Friday night, and Plemmons Student Union restrooms will be open overnight.
On Saturday, access to the College GameDay pit — located immediately behind the stage — will open at 5:30 a.m. on a first-come, first-served basis. School colors and high energy are required! Only 500 fans will be allowed in the pit.
College GameDay goes live at 9 a.m. Saturday and runs through 12 noon on ESPN and ESPNU and streaming on the ESPN App.
Kickoff for the App State vs. Troy game at Kidd Brewer Stadium is at 3:30 p.m.
Parking for Saturday's game follows game day guidelines and operations. Look for an email with parking information soon.
---